SOUL MAN
(director/writer: Steve Miner; screenwriter: Carol Black; cinematographer: Jeffrey Jur; editor: David Finfer; music: Tom Scott; cast: C. Thomas Howell  (Mark Watson), Rae Dawn Chong (Sarah Walker), Arye Gross (Gordon Bloomfeld), James Earl Jones (Professor Banks), Melora Hardin (Whitney Dunbar), Leslie Nielsen (Mr. Dunbar), Ann Walker (Mr. Dunbar), James Sikking (Bill Watson), Max Wright (Dr. Aronson), Jeff Altman (Ray McGrady), George Walker (Jonathan (Fudge) Leonard); Runtime: 101; MPAA Rating: PG-13; producer: Steve Tisch; Balcor Film Investors/New World Picturees; 1986)
"It's an embarrassing film that I either wanted to throw-up from or laugh."
Reviewed by Dennis Schwartz

A derisive race film by Steve Miner ("Warlock"/"Wild Hearts Can't Be Broken") that's made to be comical, insulting and in your face. Miner co-writes it as a bad joke movie with Carol Black.

It stars the white actor C. Thomas Howell, playing the smarmy UCLA grad Mark Watson, whose rich L.A. dad refuses to pay his tuition to Harvard Law School (upon the advice of his therapist) when he's accepted. Discovering that a Black applicant is eligible for a scholarship, gives the wise guy the chance to pose as a Black and win the scholarship. The dude gets a curly perm and goes heavy on suntan lotion tablets to look Black.
Mark encounters a haughty Black law professor played by James Earl Jones, falls in love with the minority student played by Rae Dawn Chong (who doesn't know her soul man is really a white guy) and no longer can listen to the Beach Boys.

The only actor who maybe kept his dignity was James Earl Jones as the law professor, who essentially played himself.


We even get to hear a pathetic song called 'Soul Man.'


It's an embarrassing film that I either wanted to throw-up from or laugh.


It was a bad film, but I didn't say I didn't enjoy it at times.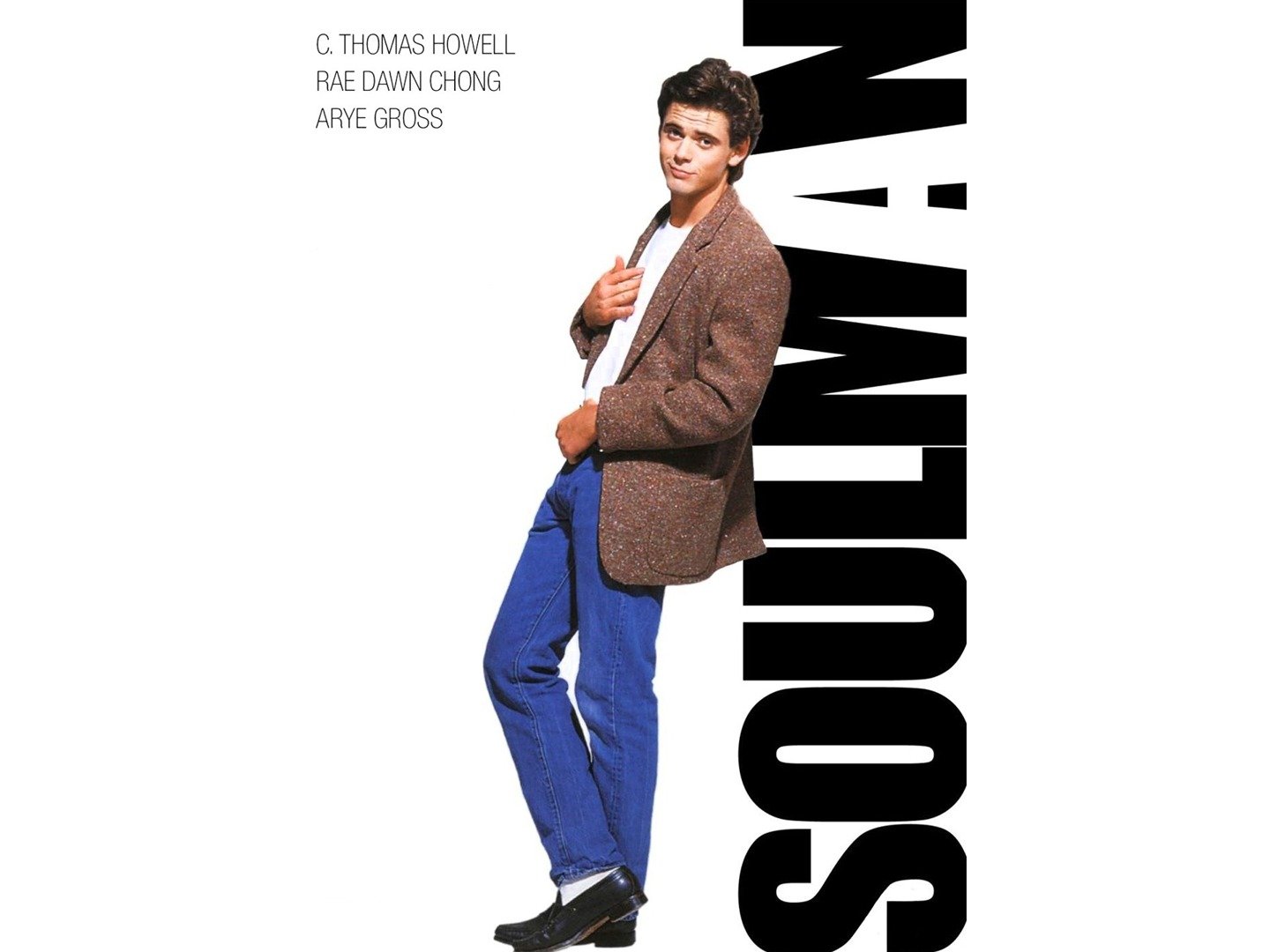 REVIEWED ON 6/26/2023 GRADE: B-