SOMETHING IN THE DIRT
(directors: Aaron Moorhead, Justin Benson; screenwriter: Justin Benson; cinematographer: Aaron Moorhead; editors: Michael Felker/Aaron Moorhead, Justin Benson; music: Jimmy LaValle; cast: Aaron Moorhead (John Daniels),Justin Benson (Levi Danube); Runtime: 116; MPAA Rating: NR; producers; David Lawson Jr., Aaron Moorhead, Justin Benson: Rustic Films/XYZ Films; 2022)
"A somewhat fascinating low-budget sci-fi conspiracy film."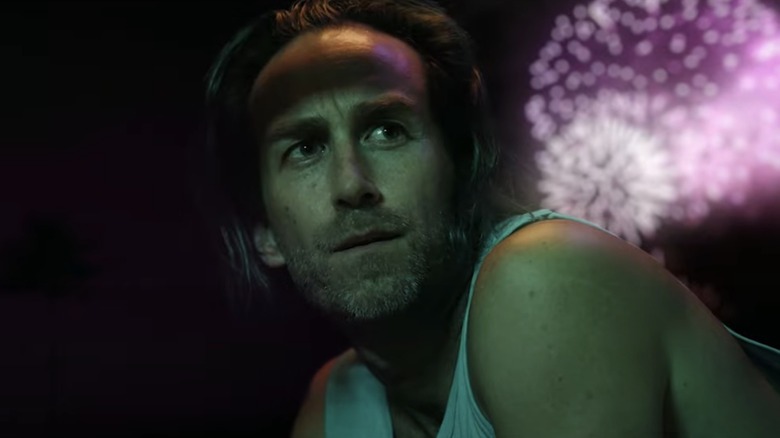 Reviewed by Dennis Schwartz

A somewhat fascinating low-budget sci-fi conspiracy film co-directed by Aaron Moorhead  ("Resolution"/"Spring") and Justin Benson ("Resolution"/"Spring"), and written by Benson. It gets over as a sort of fun pseudo-documentary.

Levi Danube (Justin Benson), a bartender, locates temporarily to a cheap LA apartment in Hollywood Hills, which maybe was a crime scene before hr moved in. He wants to take care of a few things before leaving the city for good in which he has a love-hate relationship with. The aimless character becomes instant friends with his likewise aimless but more loathsome neighbor, a freelance wedding photographer, John Daniels (Aaron Moorhead). One day they both witness in John's pad a supernatural event (a levitating hunk of glass, in which Levi mistakes for an ashtray) and they flip out. When they recover from their shock, they decide to partner in a get-rich- quick scheme to sell the phenomenon in the form of a documentary, at a high price, online to a streaming service like Netflix, as they begin filming it. The film is dedicated to all those who make home movies and sell them to studios or market them by themselves.
 
As the story develops, there are many conspiracy theories offered, a fictional history of LA is promoted, bouts of loneliness for the two chain-smoking losers is revealed, no proof is shown that what they saw was real and maybe it's a made up story to cover-up a murder, and there are efforts to show their new appreciation for their damaged city still being vibrant despite forest fires reeking havoc on its exteriors (as this will to live in LA is something they call the "magical LA moments").

It relishes asking the philosophical question of why they exist, as it pushes for answers whether they make sense or not. It makes it difficult to know what's real and what's been staged, as it poses questions that render life meaningless.

No truth is established as the two characters spiral further downward, but it's an energetic film that offers many interesting theories about events.

Though a trip, it would have benefited more with a more thorough inner exploration of the mind-sets of both John and Levi than going more for the outer route of a fictional history lesson.
THE FILMS SCREENED AT THE 2022 SUNDANCE FILM FESTIVAL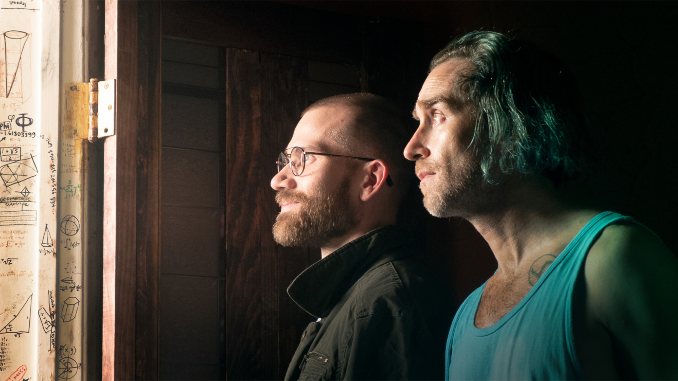 REVIEWED ON 1/27/2022 GRADE: B+