SOLDIERS THREE
(director/writer: Tay Garnett; screenwriters: based on a Rudyard Kipling novel, Malcolm Stuart Boylan, Marjory Gaffney, Sidney Gilliat, Michael Hogan, Grover Jones, Vincent Lawrence, L. du Garde Peach, Tom Reed, Marguerite Roberts; cinematographer: William Mellor; editor: Robert Kern; music: Adolph Deutsch; cast:  Walter Pidgeon (Col. Brunswick), David Niven (Capt. Pindenny), Stewart Granger (Archibald Ackroyd), Cyril Cusack (Dennis Malloy), Robert Newton (Bill Sykes), Frank Allenby (Col. Groat), Robert Coote (Maj. Mercer), Dan O'Herlihy (Sgt. Murphy), Movita Castenada (Cabaret Woman), Michael Ansara (Manik Rao), Richard Hale (Govind-Lal), Greta Gynt (Crenshaw); Runtime:  87; MPAA Rating: NR; producers: Pandro S. Berman; MGM; 1951-B/W)
"Underwhelming."
Reviewed by Dennis Schwartz
 

This dated adventure film is based on the novel by Rudyard Kipling that also produced the superior 1939 Gunga Din. It's weakly written by the team of Malcolm Stuart Boylan, Marjory Gaffney, Sidney Gilliat, Michael Hogan, Grover Jones, Vincent Lawrence, L. du Garde Peach, Tom Reed and Marguerite Roberts. The direction under Tay Garnett ("China Seas"/"Seven Sinners") is underwhelming, as he can't get the knack of how to film it seriously as an imperialist Colonial India story and abandons its serious political story to make it into a silly slapstick comedy. Abbott & Costello would have probably fared better than having a rigid Walter Pidgeon play a colonel/general and three undisciplined privates–Archibald Ackroyd (Stewart Granger), Dennis Malloy (Cyril Cusack) and Bill Sykes (Robert Newton) play infantry screw-ups who are together for 18 years and become heroes when they save their colonel's behind and ensure his promotion. They're supposed to be a funny trio but there's no funny in Granger's DNA.

In 1918 the retired General Brunswick (Walter Pidgeon) confides at a London soldier's club to a group of Brit officers how in the late 1800s he got his unorthodox promotion from colonel to general during the campaign in Mirzabad, India, after he was replaced by the cavalry officer Colonel Groat (Frank Allenby) for not putting down the Indian resistance leader Manik Rao (Michael Ansara). But after the attack by the rebel leader's rebellious son (Richard Hale, born in the South) at a British fort, where the soldiers are trapped,  the drinking and brawling trio of Arch, Malloy and Bill, known for obvious reasons as the "The Queen's hard bargain," help the colonel's regiment dispatch the enemy.

David Niven plays Captain Pindenny, Brunswick's loyal adjutant. Robert Coote plays Major Mercer, Groat's loyal adjutant.

The film was shot at several of the Paramount ranches in California.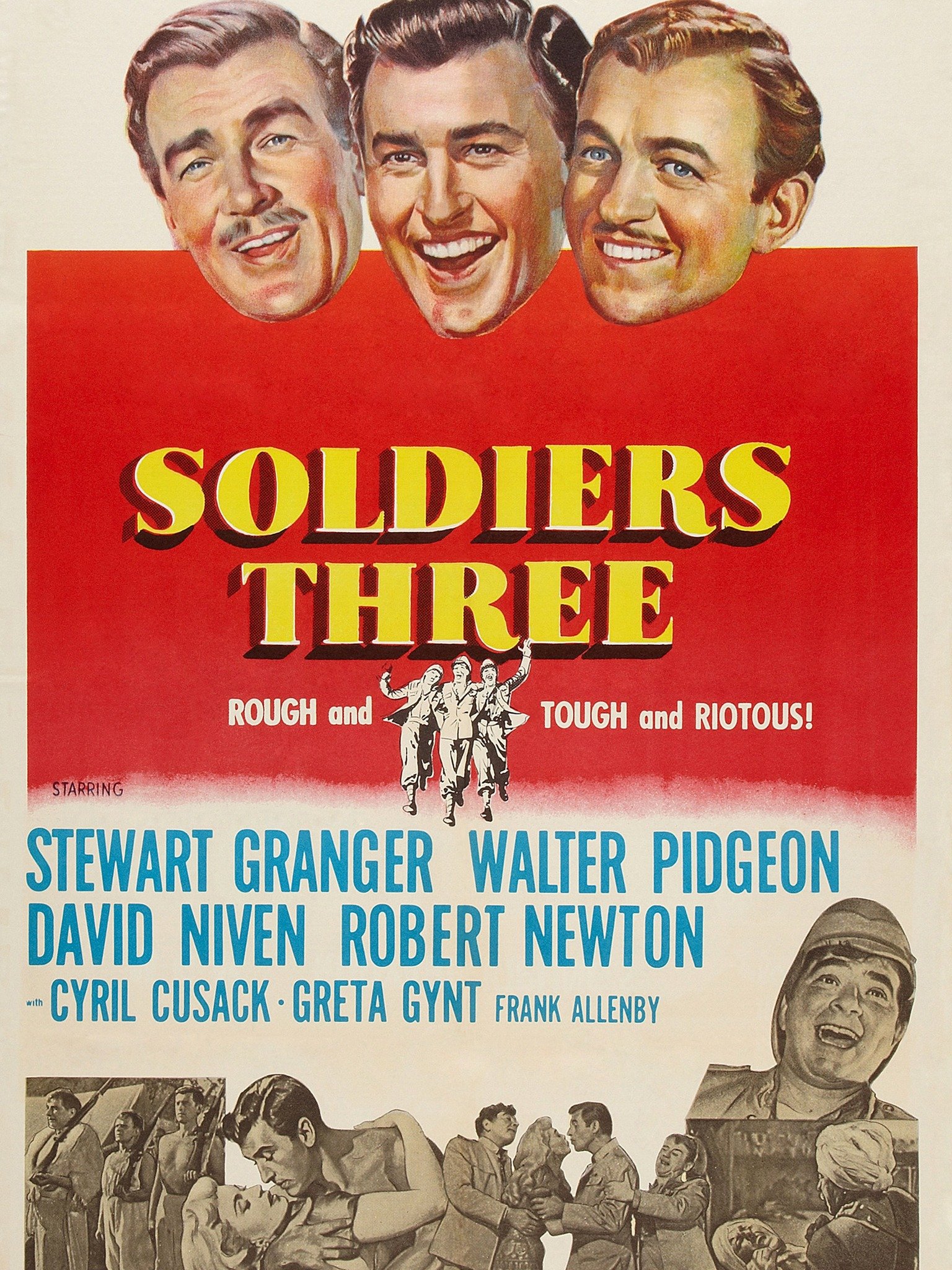 REVIEWED ON 7/22/2022 GRADE: C+