SOFT & QUIET
(director/writer: Beth de Araújo; cinematographers: Greta Zozula; editor: Lindsay Armstrong; music:Miles Ross; cast: Stefanie Estes (Emily), Olivia Luccardi (Leslie), Eleanore Pienta (Marjorie), Dana Millican (Kim), Melissa Paulo (Anne), Jon Beavers (Craig), Rebekah Wiggins (Alice), Shannon Mahoney (Jessica), Cissy Ly (Lily); Runtime: 91; MPAA Rating: NR; producers; Josh Peters, Saba Zerehi, Joshua Beirne-Golden, Beth de Araújo: Blumhouse Productions; 2022)
"A purposefully unpleasant cautionary tale about white supremacy,"
Reviewed by Dennis Schwartz

An unpleasant cautionary tale about white supremacy among a women's group that's well-acted and sharply written. It's directed by Beth de Araújo in her inflammatory feature debut. She films it in one long shot and follows in real time an afternoon and single evening for a meeting of a women's hate group, that leads to their racist talk bringing on physical violence.

Emily (Stefanie Estes) is a tall blond kindergarten teacher who went online to form a like-minded women's group called the "Daughters for Aryan Unity." They bitch about "reverse racism," as they attend an inaugural meeting of the hate group at a church. Emily brings along a pie she baked that reveals a giant swastika carved into the crust. The other women include the just released from prison irate ex-con Leslie (Olivia Luccardi), a guest of her boss, the liquor store owner, Kim (Dana Millican), Marjorie (Eleanore Pienta), Alice (Rebekah Wiggins), and Jessica (Shannon Mahoney).


When the hate group move from the church, the women relocate to their leader Emily's house. Emily says she expects entitlement for being white. Kim freely uses the 'N' word. Leslie expects the whites to act together against the blacks. Racial ignorance prevails and white extremist talking points get presented. When they retreat to Kim's store to get some wine, they insult the Asian customers Anne (Melissa Paulo) and Lily (Cissy Ly). That results in a fight that has the Asian sisters thrown out and their house invaded when Emily's boyfriend (Jon Beavers) joins them.


The low-budget film sets out to make the viewer uncomfortable (and succeeds), and show how having such racists views and sharing them with a like-minded group is dangerous for society.

The title implies that to not lose sympathy or scare away any potential recruits, racists might act to initially tone down their hatred.

We live in a divided country and hate crimes seem to be on the increase, as this relevant but not entertaining film serves as a not too tasty slice of racist American pie.

It played at 2022's SXSW Film Festival.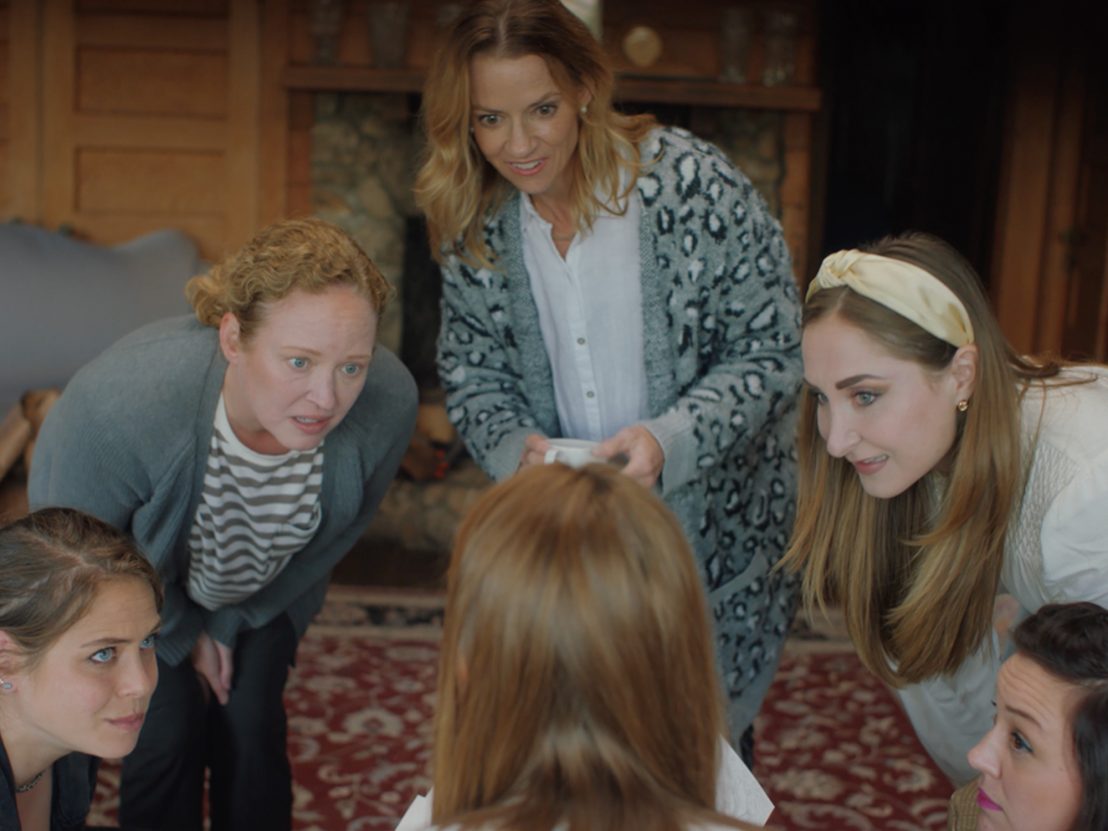 REVIEWED ON 4/22/2022  GRADE:  B