SMOKE SAUNA SISTERHOOD
(director/writer: Anna Hints; cinematographer: Ants Tammik; editors: Tushar Prakash/Hendrik Magar/Anna Hints/Qutaiba Barhamji; music: Edvard Egilsson; cast: Kadi Kavilo; Runtime: 89; MPAA Rating: NR; producers: Marianne Ostrat; Alexandra Film; 2023-Estonia/France/Iceland-in Estonian with English subtitles)
"A vivid call for female empowerment."
Reviewed by Dennis Schwartz

Estonian director Anna Hints in her evocative feature film debut shoots this enthralling documentary about women trying to survive in a male-dominated society by staying healthy and vibrant while visiting a communal sauna. It's a vivid call for female empowerment.

In the southern Estonian forest there's a wooden sauna near a lake. We follow a group of women from the Estonian Voro community, who are regular visitors. They enjoy going there for health reasons, to bond, to chant, to sing, to perform traditional folklore rituals and to freely talk about what matters most to them. Most of the lady visitors are approaching middle age.
 
The film begins during the snowy winter, as they sit on the wooden sauna benches in the snow. Pour buckets of water on each other and massage each other with birch whisk bundles to clean themselves and improve their blood circulation. Inside the cabin they sweat things out from the sauna's steam.

The ladies tell stories in the sauna. One story is about a bather coming out to her parents and their reaction. Another story is of a teenage rape followed by a second sexual assault that same evening.

The smoke saunas of Southern Estonia  are UNESCO listed Intangible Cultural Heritage of Humanity Structures as noted in the closing titles.  They are a place of healing of the physical and the spiritual in unison and are viewed as sacred places.

The beautiful cinematography by Ants Tammik, using close-ups, is worth noting.

It played at Hot Docs, the Canadian International Documentary Festival.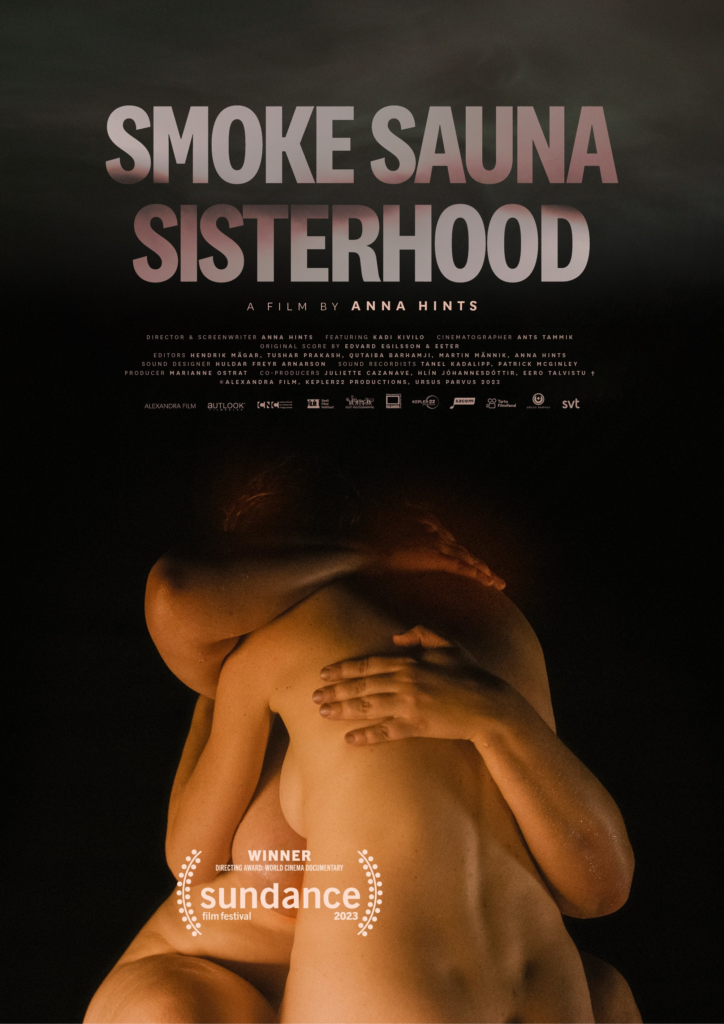 REVIEWED ON 6/24/2023  GRADE: B