SKY IS EVERYWHERE, THE
(director/writer: Josephine Decker; screenwriter: Jandy Nelson/based on the novel by Jandy Nelson; cinematographer: Ava Berkofsky; editor: Laura Zempel; music:Caroline Shaw; cast: Grace Kaufman (Lennie Walker), Pico Alexander (Toby Shaw), Cherry Jones (Gram Walker), Jason Segel (Big Walker), Jacques Colimon (Joe Fontaine), Ji-young Yoo (Sarah), Havana Rose Liu (Bailry), Tyler Lofton (Marcus), Julia Schlaepfer (Rachel); Runtime: 103; MPAA Rating: PG-13; producers; Allison Rose Carter, Josephine Decker, Denise Di Novi, Margaret French Isaac; A24/Apple TV+; 2022)
"Artistically directed."
Reviewed by Dennis Schwartz

A YA dramedy based on the San Francisco-residing author Jandy Nelson's 2010 novel. It's a simplistic story artistically directed by the talented indie filmmaker Josephine Decker("Shirley"/"Madeline's Madeline"), with the screenplay by Nelson. The film is set in Northern California.

Lennie (Grace Kaufman) is a high school prodigy clarinetist who tries to be happy again after the sudden loss of her artsy and charismatic big sister, Bailey (Havana Rose Liu). She finds support sharing her grief with Bailey's taciturn landscaper boyfriend, Toby (Pico Alexander). Lennie soon hooks up with Joe (Jacques Colimon), her engaging trumpet-playing band-mate, and she suddenly feels better about things. Her relationship with Joe allows her to move on from that grieving period.

The film's dearest moment has Lennie and Joe listening to Bach as they lie together, in her alluring grandma's (Cherry Jones) rose garden, that has dancers magically break out of the blossoms to give us a most innovative and memorable musical number and scene.

The film is filled with flashbacks of the sisters interacting, the teen's moods ranging from gloom to exuberance and allowing us to see a sympathetic 17-year-old getting it together. It's a fun film that's slight but gets better as it goes along and takes more artsy chances.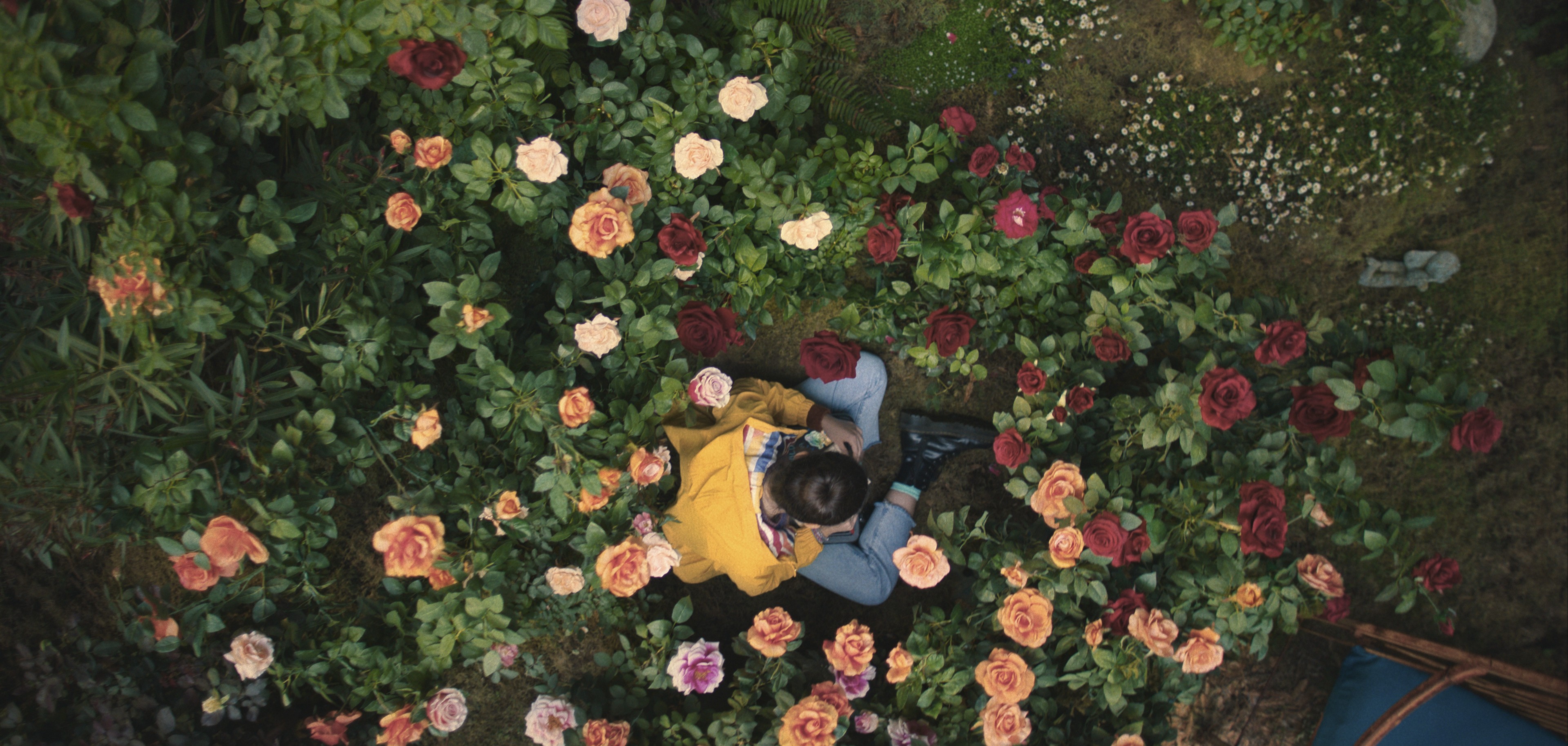 REVIEWED ON 2/13/2022  GRADE: B