SHORTCOMINGS
(director: Randall Park; screenwriter: screenplay and graphic novel by Adrian Tomine; cinematographer: Santiago Gonzalez; editor: Robert Nassau; music: Gene Back; cast: Justin H. Min (Ben), Sherry Cola (Alice), Ally Maki (Miko), Tavi Gavinson (Autumn), Sonoya Mizuno (Meredith), Jacob Batalon (Gene), Timothy Simons (Leon); Runtime: 92; MPAA Rating: R; producers: Hieu Ho/Michael Golamco/Margot Hand/Jennifer Berman/Howard Cohen/Eric d'Arbeloff/Randall Park; Sony Pictures Classics; 2023)
"It makes valid social commentary in regards to Asian identity."
Reviewed by Dennis Schwartz

An observant romantic comedy helmed by Randall Park in his directorial debut. It's based on the 2007 graphic novel by Adrian Tomine, who also writes the screenplay. It makes valid social commentary in regards to Asian identity, and has a good eye for observing relationships among Asians.

The film is divided into four chapters.

The unlikable snob Ben (Justin H. Min) is a young adult Japanese cinema manager in Berkeley for a small theater, who has an acerbic wit. He's also a failed filmmaker. Ben has been in a rut lately, and is tiring of his six-year live-in relationship with the Japanese-American Miko (Ally Maki). Their relationship has become bumpy, especially when they see together "Crazy Rich Asians" and he views it as crap while she thinks it will help get more Asians into mainstream films. Their relationship ends when Miko accepts an internship in New York.

Ben then hangs out with his snarky PhD aspiring lesbian Chinese-American friend Alice (Sherry Cola) and starts dating white women, who are mostly porn actresses.

But Ben can't find any joy in either his love life or artistic career ambitions. When watching movies of great filmmakers he idolizes such as Ozu, Truffaut and Rohmer (great choices), both Ben and the viewer realize his shortcomings and the film ends on an artistically appealing low note.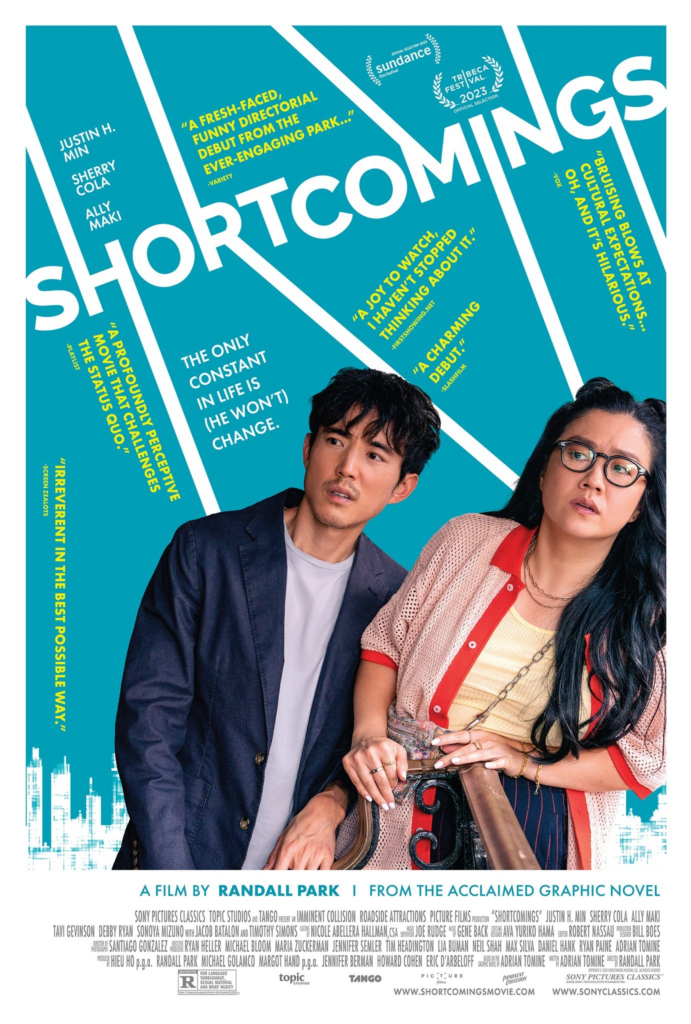 REVIEWED ON 6/22/2023  GRADE: B