SHE CAME TO ME
(director/writer: Rebecca Miller; cinematographer: Sam Levy; editor: Sabine Hoffman; music: Bryce Dessner; cast: Peter Dinklage (Steven Laudemm), Marisa Tomei (Katrina), Joanna Kulig (Magdalena), Brian d'Arcy James (Trey), Anne Hathaway (Patricia), Harlow Jane (Tereza), Evan A. Ellison (Justin); Runtime: 102; MPAA Rating: NR; producers: Damon Cardasis, Pamela Koffler, Christine Vachon, Rebecca Miller, Len Blavatnik, Anne Hathaway; AI Films; 2023)
"It's a bizarre film, whose strangeness is its beauty."
Reviewed by Dennis Schwartz
 
A flawed but nevertheless engrossing rom/com dramedy by writer/director Rebecca Miller ("Maggie's Plan"/"Arthur Miller: Writer") about a washed up NYC musical composer, Steven Laudemm (Peter Drinkage), suffering from writer's block in composing his latest opera, which opens in a few weeks. His uptight psychiatrist wife Patricia (Anne Hathaway), a type-A clean freak, wearing a special lab coat when cleaning, who was his therapist and he still calls Doc, has been in a marriage to not brag about. Ever since his last opera bombed five years ago, she tries getting her neurotic hubby to keep working.

Meanwhile her teenage son from a prior marriage, Julian (Evan Ellison), and his girlfriend Tereza (Harlow Jane), have fallen in love and are having sex for the first time. But her parents are impossible to deal with, and she can't talk to them. Her villainous court stenographer stepdad Trey (Brian D'Arcy James) and cynical Polish immigrant house-cleaner for hire mom, Magdalena (Joanna Kulig), are so out of it they are unaware their daughter is even seeing someone.

Back home, Steven goes bonkers and can't deal with his lack of creativity, so the controlling Patricia, considering to be a nun, forces him to go outside. He thereby goes to Brooklyn in the morning with his loyal pup and hits a dive bar. There he meets a tugboat captain, Katrina (Marisa Tomei), from Louisiana, and the nutty opposites hit it off and get laid. He thereby is inspired to write his opera, "She Came to Me."

The operatic romance in real-life between the odd couple relates to being a crazy city one, that in its best moments shows how love can even save a lost soul composer or a horny tugboat captain. But in its more clunky moments, romance is depicted as too nutty to trust unless you can let go and loosen up to trust your instincts. 

It's a bizarre film, whose strangeness is its beauty.


It played at the Berlin International Film Festival.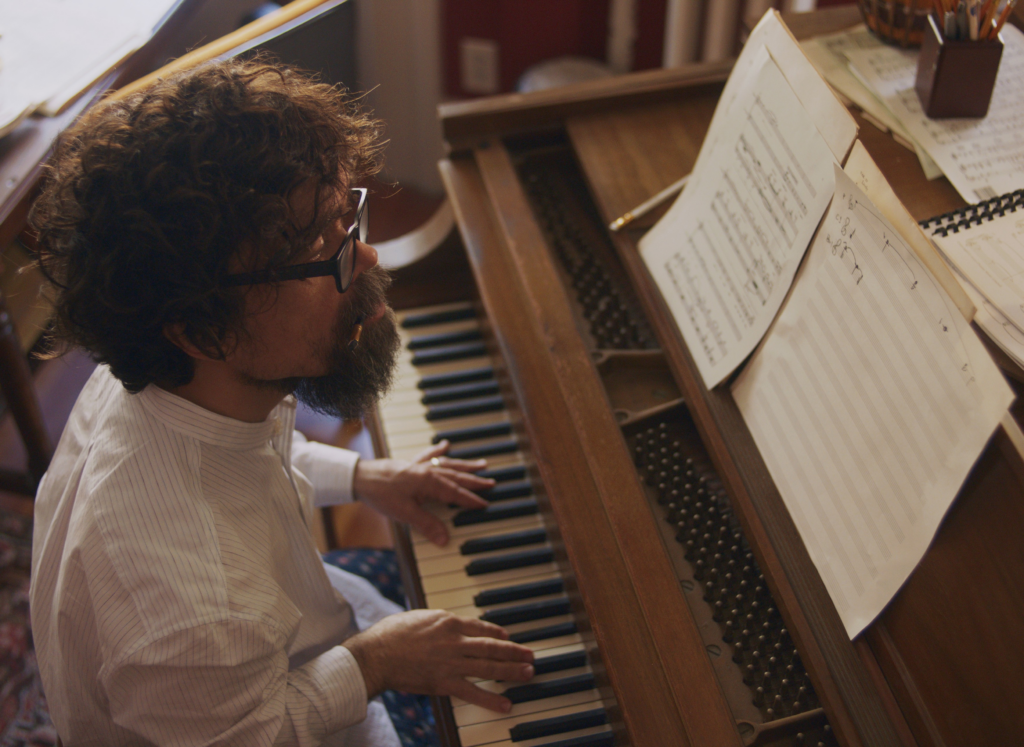 REVIEWED ON 2/28/2023 GRADE: B