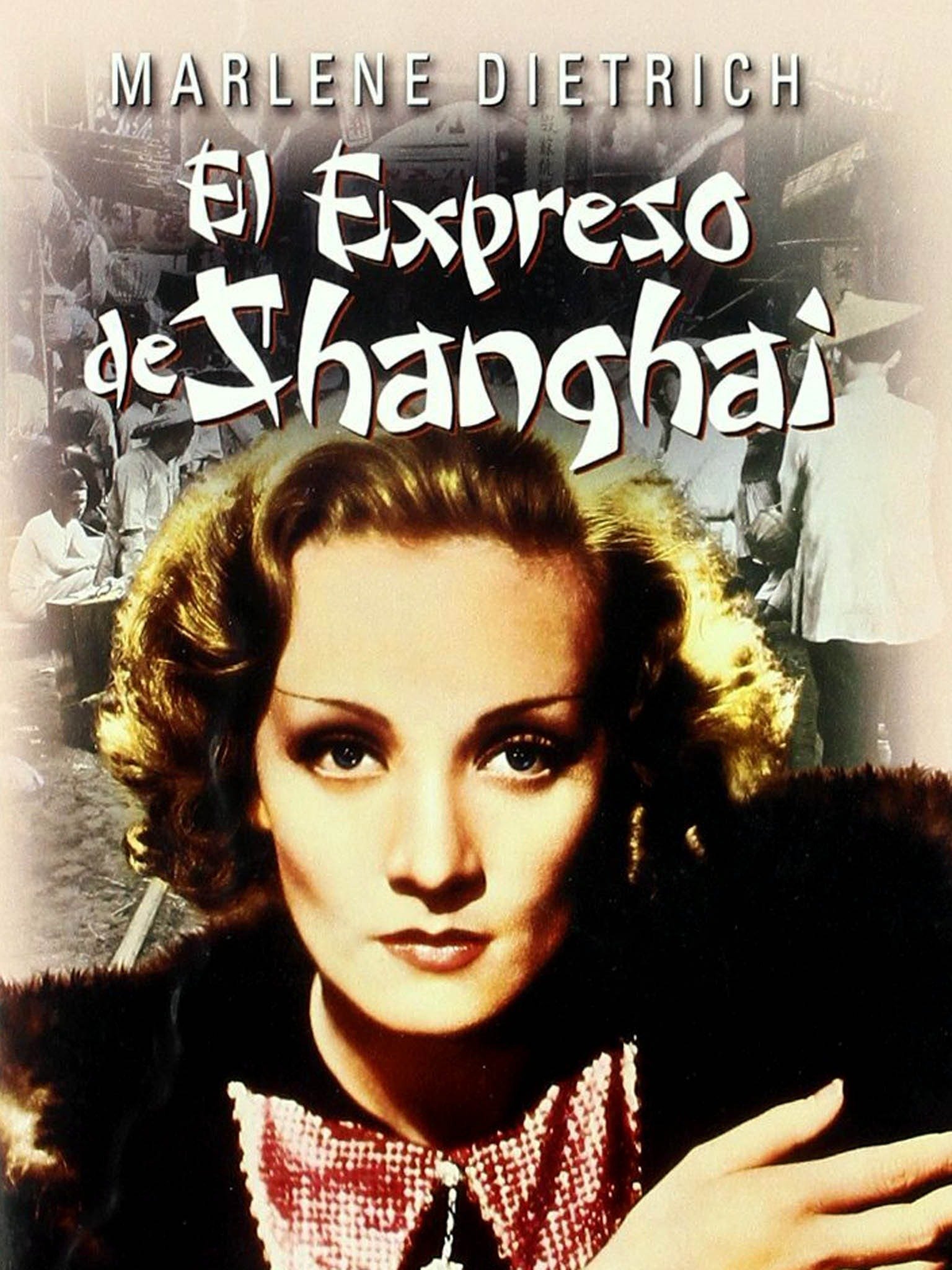 SHANGHAI EXPRESS

(director: Josef von Sternberg; screenwriters: story by Harry Hervey/Jules Furthman; cinematographer: Lee Garmes; music: W. Franke Harling; cast: Marlene Dietrich (Shanghai Lily, aka Magdalen), Clive Brook (Captain Donald 'Doc' Harvey), Warner Oland (Mr. Henry Chang), Anna May Wong (Hui Fei), Eugene Pallette (Sam Salt), Lawrence Grant (Reverend Mr. Carmichael), Louise Closser Hale (Mrs. Haggerty), Gustav von Seyffertitz (Eric Baum), Emile Chautard (Major Lenard), Minoru Nishida (Li Fung); Runtime: 80; MPAA Rating: NR; producer: Adolph Zukor; Paramount; 1932)
"This is one of seven vehicles where Dietrich and Sternberg teamed-up together, and it's one of their most pleasing."
Reviewed by Dennis Schwartz
Josef von Sternberg's ("Dishonored"/"Morocco"/"The Blue Angel") highly entertaining and atmospheric adventure/love story is set aboard the titular train. It is uniquely shot so that all the action and dialogue simulates the train rhythms. Sternberg's highly stylized film also comes with an earnest emotionally charged love story and his trademark snappy dialogue, that plays against the dangerous train journey from Peking to Shanghai. It also offers innumerable deceptions that hide the real identities and feelings of those mysterious characters aboard. The clever script is by Jules Furthman and an uncredited Howard Hawks; it's based on astory by Harry Hervey. The striking and memorable photography is by Lee Garmes. This is one of seven vehicles where Dietrich and Sternberg teamed-up together, and it's one of their most pleasing.
Some of the passengers boarding the first-class department on the Shanghai Express are more alarmed about the presence of Shanghai Lily (Marlene Dietrich) aboard the train than in the civil war raging in China. In the mode of the Boule de Suif notion of a prostitute with more honor than the others in her presence, Shanghai Lily is the notorious "Chinese coaster and white flower of China" who has lived in China for the last eight years and has led a scandalous life driven many men insane after becoming obsessed with her. On the train is her former lover from five years ago, surgeon Captain Donald 'Doc' Harvey (Clive Brook), a stiff-upper-lip Brit in the medical corps, who is rushing to Shanghai to perfornm an emergency blood clot operation on the British Governor General. Doc left Shanghai Lily out of jealousy, but still loves her. Shanghai Lily still loves him, but has found little use for life since losing him and has been with many men since. When asked by Doc why the name change from Magdalen, she replies "It took more than one man to change my name to Shanghai Lily."
The other featured passengers include: a snobby Brit lady, the owner of a boarding house, Mrs. Haggerty, trying to sneak her poodle into first-class; zealous Brit Christian missionary Reverend Carmichael; German opium smuggler Baum; disgraced French Major Lenard; American gambler Sam Salt (Eugene Pallette); mysterious Chinese lady Hui Fei; and the even more mysterious and embittered Eurasian businessman Chang (Warner Oland).
The train is stopped by government troops and a revolutionary spy Li Fung is arrested. Soon after the train resumes its journey, it's taken over by the revolutionary troops and it's revealed that Chang is the Commander of the revolutionary operation. He holds Captain Harvey hostage and makes a trade to free him and the other hostages upon the release of Li Fung, Chang's right-hand man. But Chang feels insulted that Harvey interfered with his attempt to make Shanghai Lily his mistress, and threatens to blind him upon his release. Shanghai Lily then offers herself to Chang to save Harvey from being blinded.
Sternberg's film is a valentine for the magical intrigues of love and sex. It also uncovered hypocrisy among the passengers and how they are forced to bond together when faced with common danger, while also giving it depth and sincerity to a familiar love story between opposites in a refreshing manner that not too many other Hollywood films succeed in doing.
It was nominated for Best Picture.
REVIEWED ON 2/28/2005 GRADE: A