SHADOWPLAY   (STINOHRA)
(director: Peter Bebjak; screenwriter: Vendula Bradacova; cinematographer: Martin Ziaran; editor: Marek Kralovsky; music: Avishai Cohen; cast:  Hynek Cernak (Boxer, Michal Uter), Milan Ondrik (Jan Kavka), Leona Sklenickova (Greta), Dominika Morávková (Eva), Vladimír Javorský (Major Pavel Dvořák), Dominica Zelenikova (Eva), Jan Jankowsky (The Killer, Robert Stransky), Kristýna Frejová (Captain Helena Mudrova); Runtime: 103; MPAA Rating: NR; producer: Jan Bradac/Vendula Bradacova; Hangar Films; 2022-Czech Republic/Slovakia-in Czech with English subtitles)
"Well-acted but failed to hold my interest entirely."
Reviewed by Dennis Schwartz

Slovakian born director Peter Bebjak ("The Cleaner"/"The Line") directs this ambitious revenge crime drama. It's written by Vendula Bradacova.

The 40-year-old Jan Kavka (Milan Ondrik), an ambulance driver, separates from his wife Eva (Dominica Zelenikova) after a verbal spat in their apartment, and relocates to a hotel.

Jan meets on the street, walking his dog, his neighbor and old friend Michal Uter (Hynek Crnak), who runs a boxing gym he frequents.

When Eva is jogging at night and witnesses a gas attendant assaulted, the thug assailant, Robert Stransky (Jan Jankowsky), notices the witness and kills her.

Major Pavel Dvořák (Vladimír Javorský) investigates, only to discover Captain Helena Mudrova (Kristýna Frejová), though not assigned to the case, is also investigating.

Jan, feeling guilty that he was responsible for Eva's death because of the separation after the spat, is most anxious to catch the killer, and goes after him on his own. On the way to Jan catching the killer, we meet too many characters who can't help with the investigation and we run into too many subplots.
When the killer is confronted by Jan, we learn he's a drug informer and his handler is Captain Mudrova (who will get the charges dropped or reduced, as Jan must decide to either go along with the questionable actions of the law or get his revenge by vigilante justice).

It's a slow burn crime drama that's well-acted but failed to hold my interest entirely because it was too unevely executed.
 
It played at the Warsaw International Film Festival.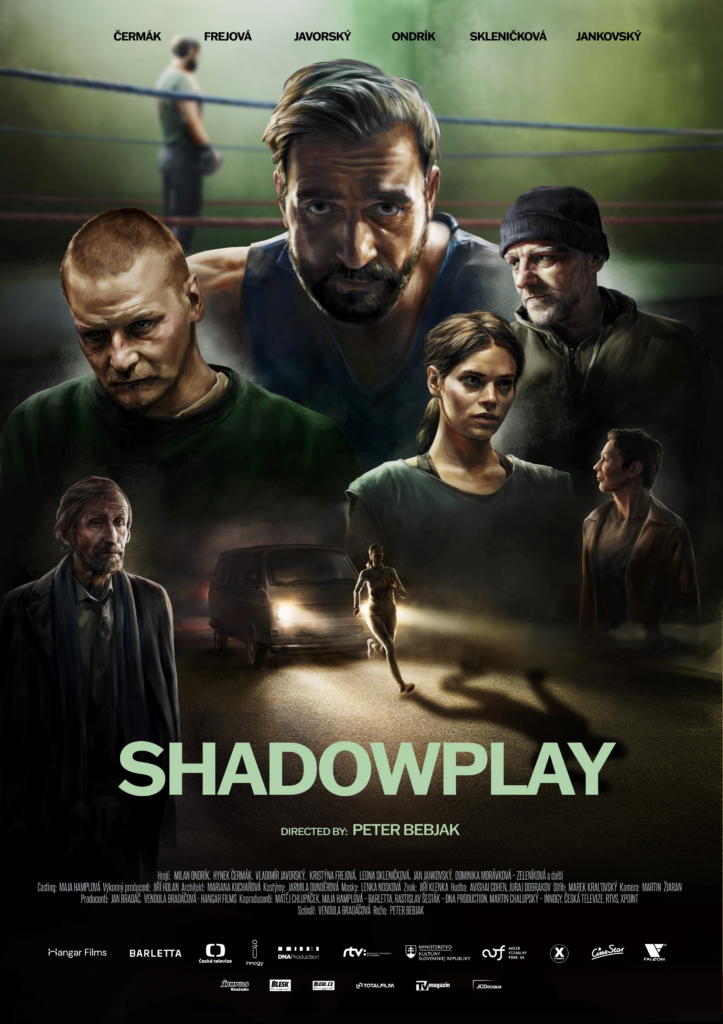 REVIEWED ON 3/1/2023 GRADE: B