SGT. BILKO
(director: Jonathan Lynn; screenwriters: Andy Breckman/Nat Hiken from the television series; cinematographer: Peter Sova; editor: Tony Lombardo; music: Alan Silvestri; cast: Steve Martin (Sgt. Bilko), Daryl Mitchell (Pfc. Wally Holbrook), Dan Aykroyd (Col. John T. Hall), Glenne Headly (Rita Robbins), Eric Edwards (Pvt. Duane Doberman) Max Casella (Spc. Dino Paparelli) John Ortiz (Spc Luis Clemente), Austin Pendleton (Maj. Ebersole), Pamela Segall (Sgt. Raquel Barbella), Phil Hartman (Maj. Colin Thorn), Brian Leckner (Pfc. Sam Fender), Cathy Silvers (1st Lt. Monday), Richard Herd (Gen. Tennyson), Chris Rock (1st Lt. Oster); Runtime: 105; MPAA Rating: PG; producer: Brian Grazer; Universal Pictures; 1996)
"Flat and unappealing."
Reviewed by Dennis Schwartz

Brit director Jonathan Lynn ("My Cousin Vinny"/"Wild Target") did a poor job directing this American military fluff sitcom comedy based on the hit American television show in the 1950s created by Nat Hiken that starred Phil Silvers. The overmatched Lynn makes the farce flat and unappealing. While a more subdued Steve Martin makes for a poor replacement for the outlandish slick character played on TV by Silvers, as the lovable conman sergeant. SNL writer Andy Breckman's script is not funny.


It's set in a peacetime Army base, Fort Baxter, in the '90s, run by the moronic Colonel Hall (Dan Aykroyd), where the scheming head of the motorpool, the fast-talking Master Sgt. Bilko (Steve Martin), runs an illegal gambling operation. Bilko's men love him and go along with his get rich cons, no matter what.


What goes for plot has Bilko's hated foe, Major Thorn (Phil Hartman), seeking revenge on Bilko for a past run-in, as he shows up at the base and tries to take away his longtime girlfriend Rita (Glenne Headly) and get him booted out of the service by getting him blamed for screwing up at a weapon demonstration for Pentagon brass and politicians, that has Bilko's team do the demo for the government project to introduce a new model Hover tank.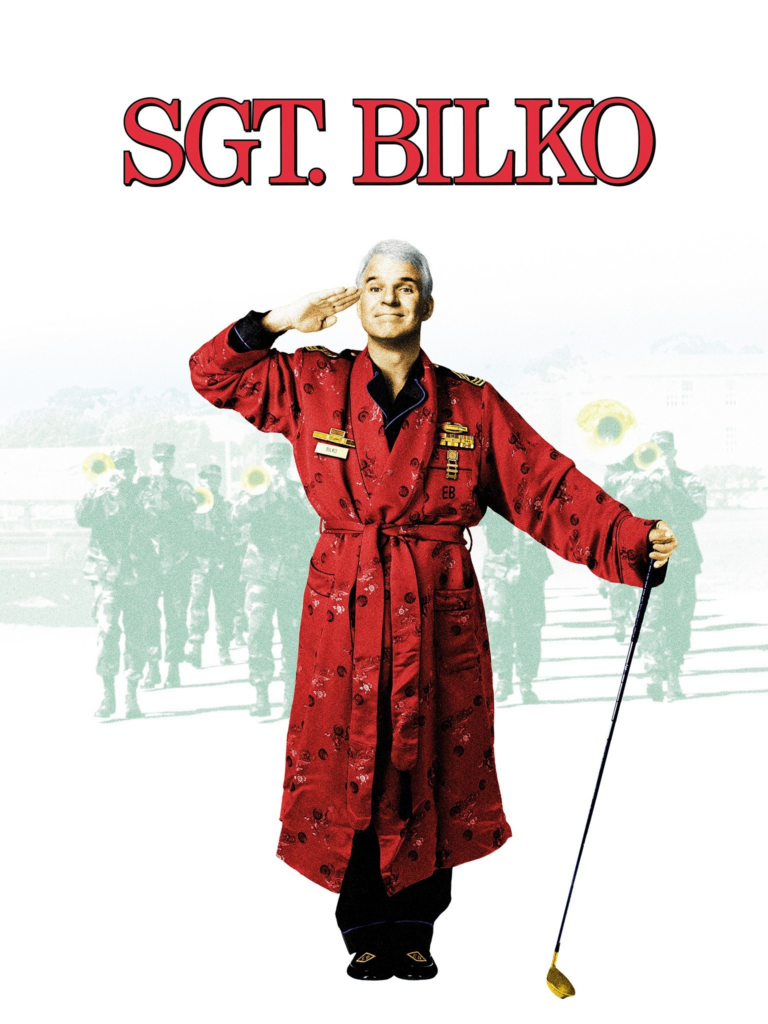 REVIEWED ON 3/23/2023  GRADE: D