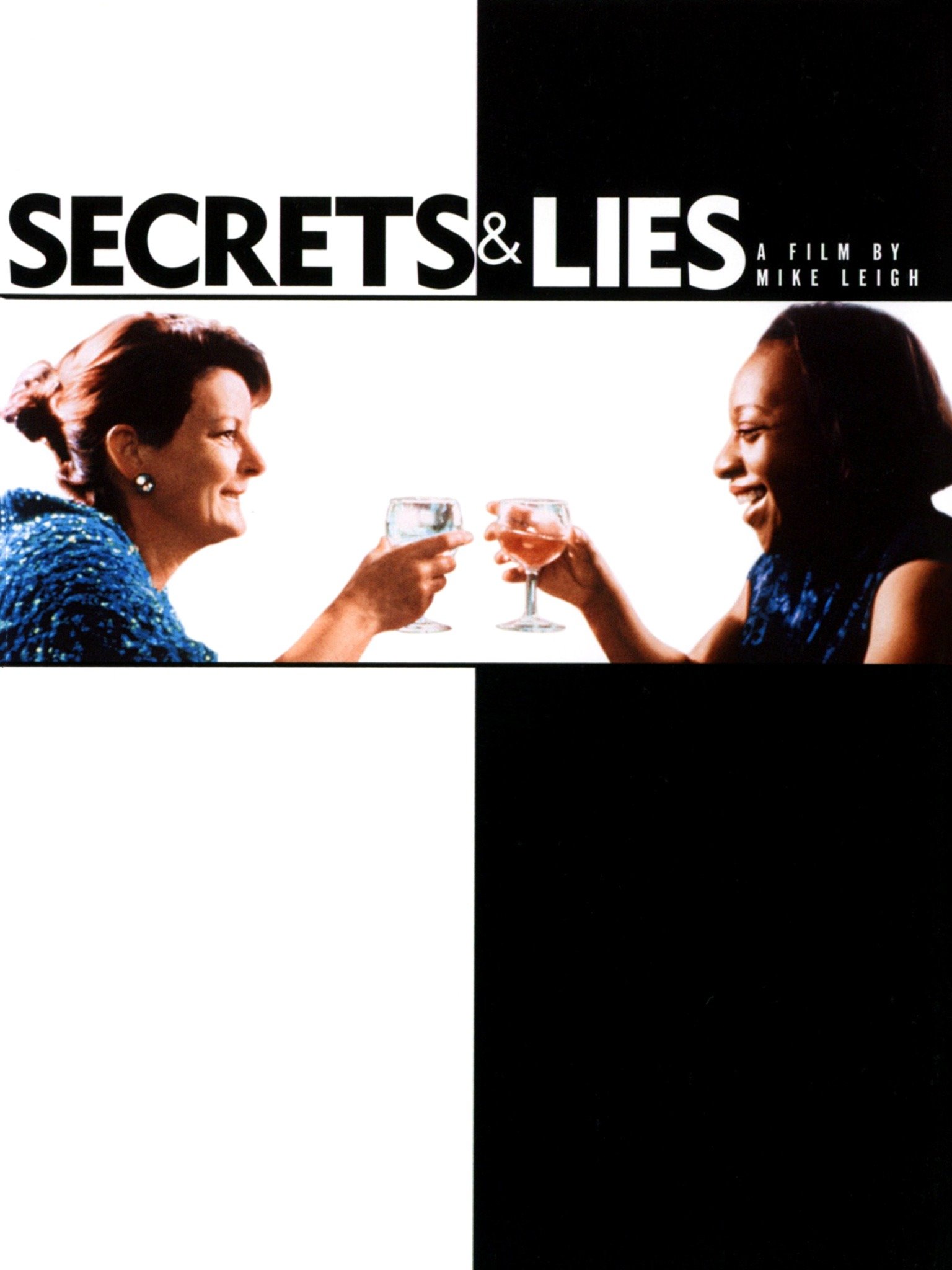 SECRETS & LIES

(director/writer: Mike Leigh; cinematographer: Dick Pope; editor: Jon Gregory; music: Andrew Dickson; cast: Brenda Blethyn (Cynthia Rose Purley), Timothy Spall (Maurice Purley), Marianne Jean-Baptiste (Hortense Cumberbatch), Phyllis Logan (Monica Purley), Elisabeth Berrington (Jane), Lee Ross (Paul), Claire Rushbrook (Roxanne Purley), Ron Cook (Stuart), Michele Austin (Dionne), Lesley Manville (Social Worker), Ron Cook (Stuart); Runtime: 136; MPAA Rating: NR; producer: Simon Channing-Williams; October Films; 1996-UK/France-in English)
"It's hard to argue against it being a sharply observant and deeply felt melodrama, one that is accessible, contemporary and frighteningly realistic."
Reviewed by Dennis Schwartz
Mike Leigh's ("Abigail's Party"/High Hopes"/"Life Is Sweet") first film in three years and one without his usual working-class theme or political argument is a compelling and sensitively told sentimental family drama that won the Palme d'Or at the Cannes Film Festival. Brenda Blethyn and Marianne Jean-Baptiste were Oscar nominees for best actress and supporting actress, with Blethyn winning the best actress prize at Cannes. It's highlighted by a moving portrait of a dysfunctional family coming together after sharing its bitterly kept secrets.
Some critics called it a sanctimonious politically correct version of Guess Who's Coming To Dinner that concludes on a too pat and sweetly derived conventional note. But it's hard to argue against it being a sharply observant and deeply felt melodrama, one that is accessible, contemporary and frighteningly realistic.
It opens to the funeral of Hortense Cumberbatch's (Marianne Jean-Baptiste) kindly adoptive parents. The late twenty-ish, single, middle-class, black optometrist decides it's time to locate her birth mother (why she does so now is anyone's guess). She has known about it ever since she was seven, but since she got along so well with her adoptive parents she never felt a need to find them until now. After handed the documents of her birth by a social worker, she's shocked to find out her mother, Cynthia Rose Purley (Brenda Blethyn), is white (so is the viewer). After a grueling telephone conversation they hook up in person outside Holborn tube station and go for tea nearby when the shock from mom wears off. The depressed and boozy mom is trying to remember how her daughter can be black (the 15-year-old mom gave the baby away before she even held it in her arms) and their conversation is painfully pathetic to bear at first until they warm up to each other. It is the film's most powerful scene, memorable for its very real qualities and ability to flesh out the characters without telling much about their lives.
During the course of time the middle-aged, single, uneducated, low self-esteemed factory worker mom begins to understand that she has to do the right thing and introduce Hortense to her family, but doesn't quite know how to. Roxanne (Claire Rushbrook) is her glum, problematic road-sweeper daughter. Maurice (Timothy Spall) is her successful wedding-and-portrait photographer brother, who lives with his nagging and obsessive wife Monica (Logan) in a comfy new suburban house (they are childless). Maurice tries to keep the peace between the three people he loves most in the world, Monica, Cynthia and Roxanne, but it's easier getting his clients to smile then these three. There's always tension in the family, as Cynthia's jealous of her younger brother's success and feels Monica put a wedge between them and curtailed their once close relationship. During Roxanne's 21st birthday barbecue celebration at her brother's house, Cynthia invites Hortense and after introducing her as a fellow factory worker she impulsively discloses to her family the true identity of this stranger and after this revelation the other secret and lie comes out about Maurice and Monica's marriage. It's Roxanne who goes into a snit with this news and it's Maurice who tries to bring everyone together, and succeeds in having the family heal their old wounds after the secrets are disclosed.
Leigh said the film was about such things as identity, roots and the power of love. But the real strength in the film is not in its thematic feel-good conclusion as much as the superb acting, especially by Blethyn as the hysterical woman who is a basket case and is always mucking things up, but who can't resist trying to be a good mother when given a chance; Jean-Baptiste as the quiet defender of the middle-class and sobriety, whose constrained performance gains the viewer's complete sympathy and oddly enough for a Leigh film makes someone from the middle-class seem genuine and inspiring; and Spall's performance, my favorite in the film, as the good guy who craves love, which he doesn't always get, and still acts the most human even though hemmed in by a bourgeois wife and a not too bright family.
REVIEWED ON 5/9/2006 GRADE: A