FULL RIVER RED
(director/writer: Zhang Yimou; screenwriter: Chen Yu; cinematographer: Zhao Xiaoding; editor: Li Yongyi; music: Han Hong; cast: Shen Teng (Zhang Da), Jackson Yee (Sun Yun), Zhang Yi (He Li), Lei Jiayin (Quin Hui), Wang Jiayi (Yao Qin), Yue Yunpeng (Wu Yichun), Xu Jingya (Sapphire), Pan Binlong (Din Sanwang), Yu Ailei (Liu Yi), Guo Jingfei (Wang Baio), Ou Hao (Zheng Wan); Runtime: 159; MPAA Rating: NR; producer: Pang Liwei; Edko ReleaseBeyond Events; 2023-China-in Mandarin with English subtitles)
"Though largely entertaining, it drags at times."
Reviewed by Dennis Schwartz

Zhang Yimou ("The Great Wall"/"House of Flying Daggers"), the great Chinese filmmaker, films his highest grossing film in his 35 year career (so far and grossing in China alone $671 million) as a comical epic historical whodunit, that in the end offers a call for virtue. It comes with plot twists and double-crosses for its overlong narrative that deals with murder, treachery and political intrigue. Yimou writes the clever screenplay with Chen Yu.

The period action pic is set in the 12th century in China, where Qin Hui (Lei Jiayin) is the Prime Minister of the Song Dynasty. When a Jin ambassador is killed, Zhang Da (Shen Teng, superstar comedian) and his nephew Sun Yun (Jackson Yee, plays in a Chinese band), are assigned by the government to find the killer and a secret letter, or else they will be killed. The story is set inside a military outpost during the Southern Song Dynasty (1127-1279). The story is inspired by a well-known Chinese poem supposedly by the patriotic general Yue Fei.

Though largely entertaining, it drags at times.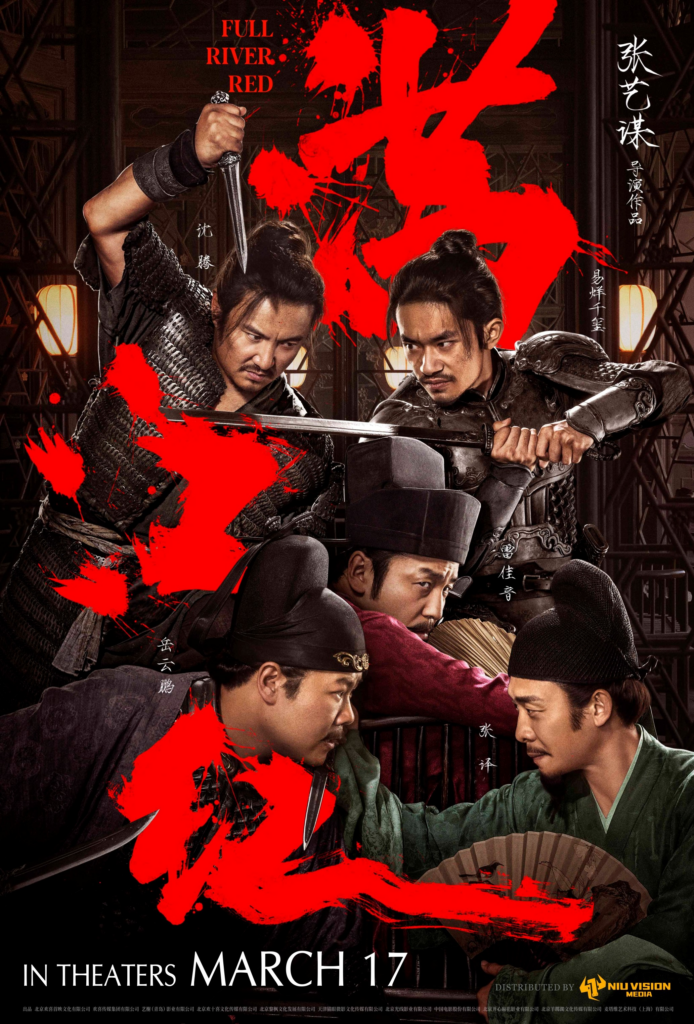 REVIEWED ON 4/11/2023  GRADE: B