SABAYA
(director/writer: Hogir Hirori; cinematographer: Hogir Hirori; editor: Hogir Hirori; music: Mohammed Zaki; Mahmudcast: Mahmud, Leila, Mitra, Siham, Zahra, Shadi, Eylol; Runtime: 90; MPAA Rating: NR; producers; Hogir Hirori, Antonio Russo Merenda: Ginestra Film; 2021-Sweden-in Kurdish & Arabic with English subtitles)
"It takes us into a primitive world that we can't seem to escape from without feeling guilty."
Reviewed by Dennis Schwartz

The Swedish-Kurdish filmmaker Hogir Hirori ("The Deminer") films on a cell phone a most difficult to watch documentary that follows the Yazidi Mahmud as he and his team of volunteers infiltrate the dangerous al-Hawl camp in Syria to liberate Yazidi women trafficked as sex slaves by Isis. Some of the captives are as young as twelve. The al-Hawl camp has the rep as the most dangerous camp in the Middle East. There's no narration.

It's a harrowing social-conscience film that registers on the world stage as a nightmarish tale. The captured Yazidi women's identities were stripped away and replaced with the label "sabaya" by their captors, as the title is defined as meaning "Sex Slave."

The gun-toting Mahmud and his fellow Yazidis run the Yazidi Home Center. They risk their lives on a daily basis to save Yazidi women. "It is important for us, Yazidis, that these girls come back to their families," Mahmud  states. "We want them to come back to their origin, religion, and culture." This is his life mission, as he often leaves his wife Siham and his children for days in his heroic rescue efforts.

Meanwhile Hirori films it all, even during gun battles. We watch several daring rescue attempts and see how risky they are. There's also a fire set in Mahmud's community by Isis (or Daesh as they are called in Arabic) that nearly burns down his house.

Mahmud remains introverted, he chain-smokes and at times sits next to the rescued sobbing girls without saying a word (as the girls wonder if their families will take them back after their ordeal).

This horrific cycle of tribal violence goes on as it did in ancient times and there seems to be no end in sight.

The Hirori film is truly amazing, it takes us into a primitive world that we can't seem to escape from without feeling guilty.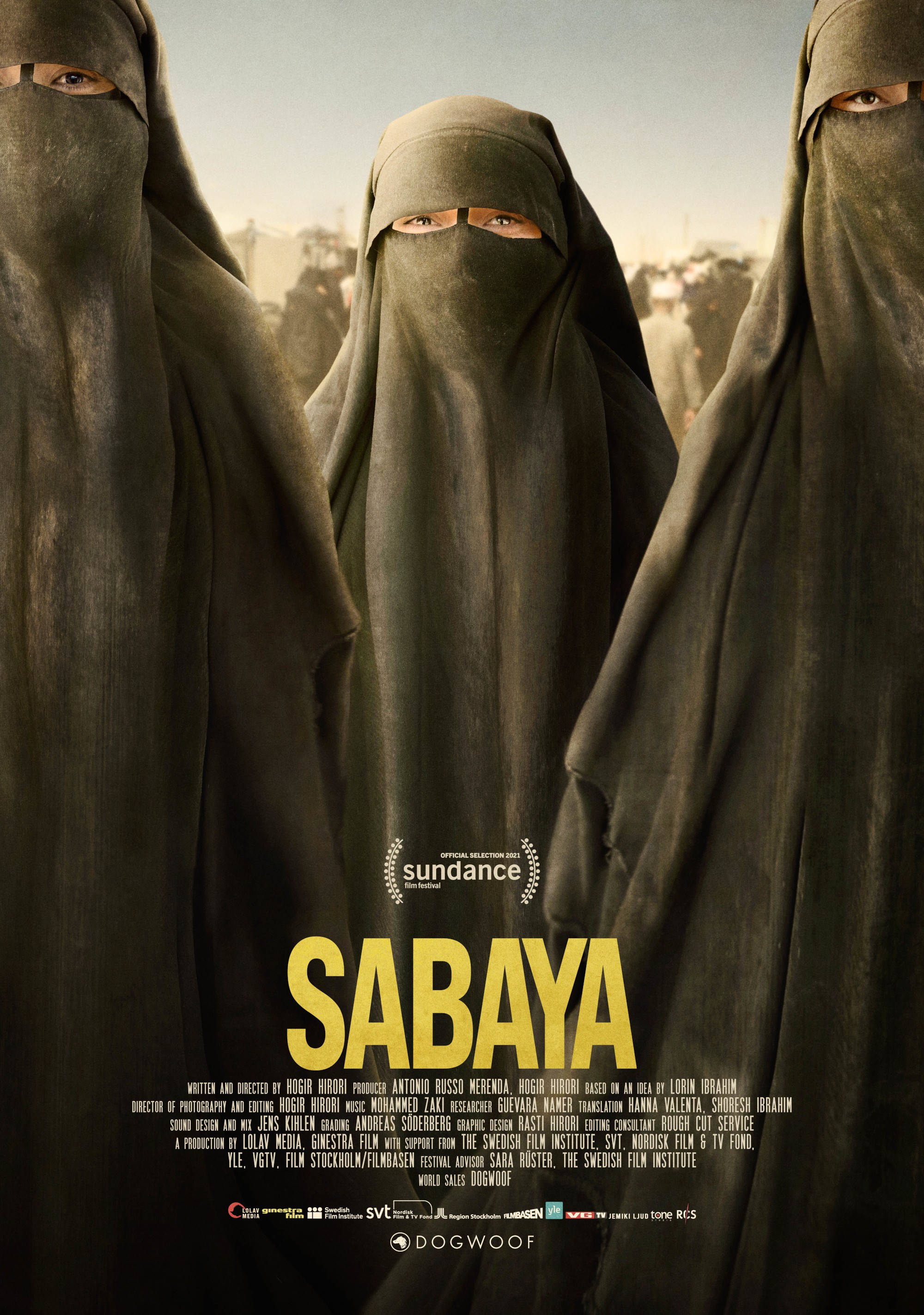 REVIEWED ON 11/14/2021 GRADE: A-