ROUNDUP, THE (Beomjoidosi 2)
(director: Lee Sang-yong; screenwriter: Kim Min-seong; cinematographer: Ju Sung-lim; editor: Kim Sun-min; music: Kim Tae-seong; cast: Don Lee-also known as Ma Dong-seok (Ma Seok-do), Son Sukku (Kang Hae-sang), Choi Gwi-hwa (Jeon II-man), Park Ji-hwan (Jang Isu), Heo Dong-won (Oh Dong-gyun), Ha Jun (Kang Hang-seok), Park Ji-Young (Kim-in-sook), Nam Mun-cheol (Choi); Runtime: 106; MPAA Rating: NR; producers: Ma Dong-seok, Hong-baek Kim, Jang Won-seok; Capelight Pictures; 2022-South Korea-in Korean with English subtitles)
"A first-class action pic."
Reviewed by Dennis Schwartz

Lee Sang-yong ("4th Period Mystery") pleasingly directs this South Korean action-packed crime drama filled with sight gags and gore, which is a big hit currently in South Korea. It's written by Kim Min-seong, emphasizing violence and a goofy comical attitude (as the cops policy is hit first and ask questions later, as they use whatever means possible against the bad guys). The story is not afraid to appreciate breaking international laws as well as carrying out human rights violations in its fight against crime.


The film begins with a prologue of the kidnapping of a wealthy young Korean in Ho Chi Minh City, and of the detective Ma (Don Lee, Korean-American) helping his junior police colleagues (Heo Dong-won and Ha Ju) go after the psycho hostage taker.

Four years after the sleeper hit of the 2017 The Outlaws, that was directed by Kang Yoon-seong, this film is the standalone sequel.

The Garibong District operation returns, as Seoul's Major Crimes Unit takes on an assignment in Vietnam following the trail of a psycho South Korean fugitive killing Korean tourists. The police Captain (Choi Gwi-hwa) assigns the lovable tough Detective Ma to go with his slapstick driven team to Vietnam in a covert operation to bring home the expat suspect Kang (Sukku Son) for repatriation. His crimes are preying upon rich Korean travelers and kidnapping them for ransom and even if ransom is paid still killing them with a machete.

When the multimillionaire father Choi (Nam Mun-cheol) of the latest victim reneges on a promised ransom payment, Kang makes good on his vow of vengeance to take place back in South Korea, as he sneaks back into Seoul. This results in more mayhem, as well as the appearance of two major characters: The wealthy target's troubled but brave wife (Park Ji-young) and a comically sleazy ne'er-do-well (Park Ji-hwan) that Ma forces to help in his scheme to entrap Kang.

The comedy is as funny as hell, it features excellent chase set-pieces and the action sequences are almost continuous leaving little time to catch your breath. It's hard to believe but the far-fetched action parts look believable, as even the fight scenes of hitting a wall are well choreographed. 

This is a first-class action pic, technically sound, well-acted and a story that's wildly entertaining.

It played at the Fantasia International Festival.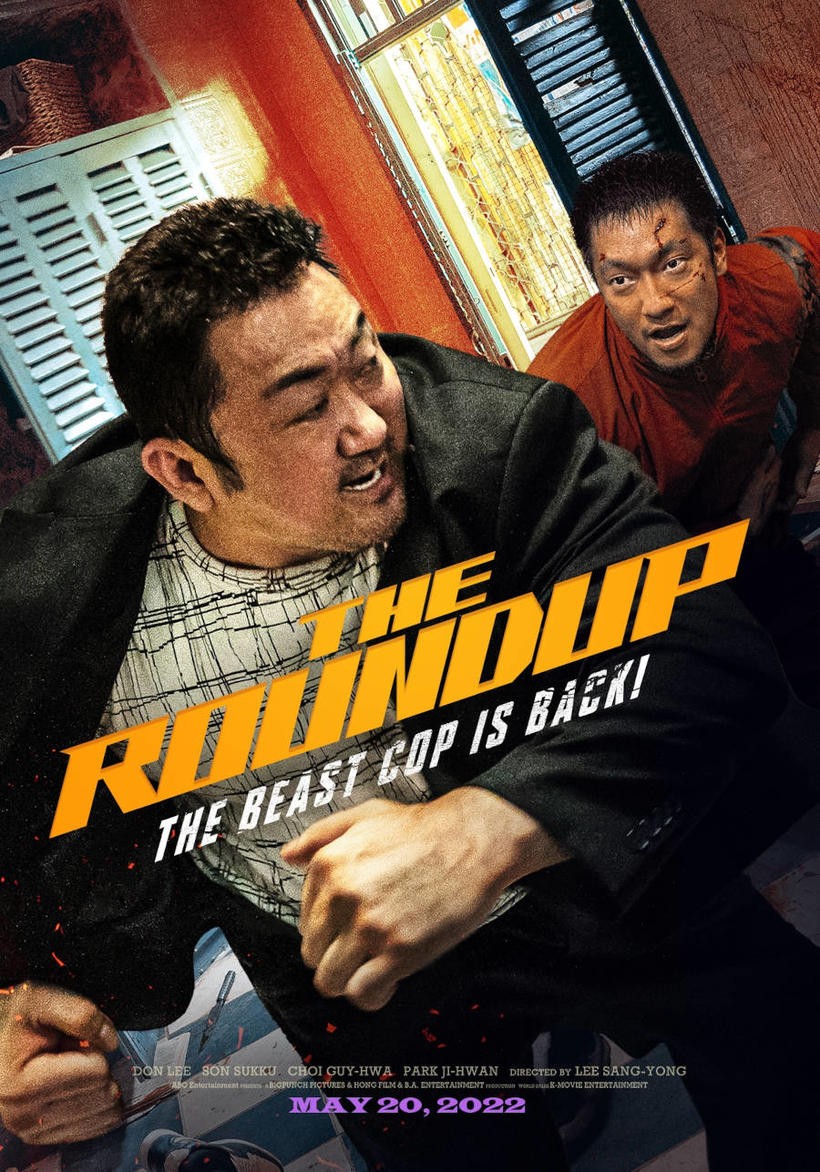 REVIEWED ON 9/4/2022 GRADE: B+