RK/RKAY
(director/writer:Rajat Kapoor; screenwriter: Ranvir Shorey: cinematographer: Rafey Mahmood; editor: Suresh Pai; music: Sagar D, esai; cast: Abhishek Sharrma (Vivian), Ranvir Shorey (KN Singh and Ranvir), Rajat Kapoor (RK & Mahboob), Chandrachoor Rai (Namit), Mallika Sherawat (Gulabo & Neha), Manu Rishi Chadu (Goel Sahab),Kubbra Sait (Seema), Abhishek Sharrma (Vivan), Sanam Kumar (Goon), Grace Girdhar (Rabiya); Runtime: 95; MPAA Rating: NR; producer: Rajat Kapoor; Outsider Pictures/ Priyanshi Films; 2021-India-in Hindu with English subtitles)
"It might have its fun moments for some, but it's a difficult film to follow."
Reviewed by Dennis Schwartz

Veteran helmer from India Rajat Kapoor  ("Fatso!"/"Mixed Doubles") is known as the "godfather of Indian independent film". RK/RKAY is a mawkish comedy, with terrible dialogue, that's a film within a film, in which Kapoor has a starring double role. The complex (or confusing) film has many actors playing multiple parts, there are several plots, and many absurd sequences. It might have its fun moments, but it's a difficult film to follow. Some critics have compared it favorably to Woody Allen's Purple Rose of Cairo. In any case, it plays out as a homage film to 60's-like melodramas.

It's co-written by Kapoor's frequent collaborator Ranvir Shorey, who also plays the villain KN Singh and Ranvir.

Kapoor is both RK, a self-pitying past-his-prime filmmaker, and also the main character Mahboob, who stars in RK's films while unaware he's a fictional character. Mahboob, the actor, returns to the screen after leaving the production only to be again with his great screen love of the eccentric Gulabo (Mallika Sherawat). 

The dialogue between Kapoor's two characters he plays was a turn off, especially the metaphysical questions, where Mahboob asks himself "How do you know for sure that you exist?" He thinks out loud that maybe you are a part of somebody's story, just another character.

Meanwhile Seema (Kubbra Sait), RK's wife, mentions that Mahboob makes for a better husband than you.

While RK goes through an identity crises, things never seem more than superficial, as effortlessly the situation gets wrapped up in an unconvincing bland conclusion.

If this stuff was funny, it flew by me. For me it was a cornball film that I couldn't get into. Whatever Woody does might be neurotic but is usually funny. Kapoor, for me, only captures Woody's neurotic antics.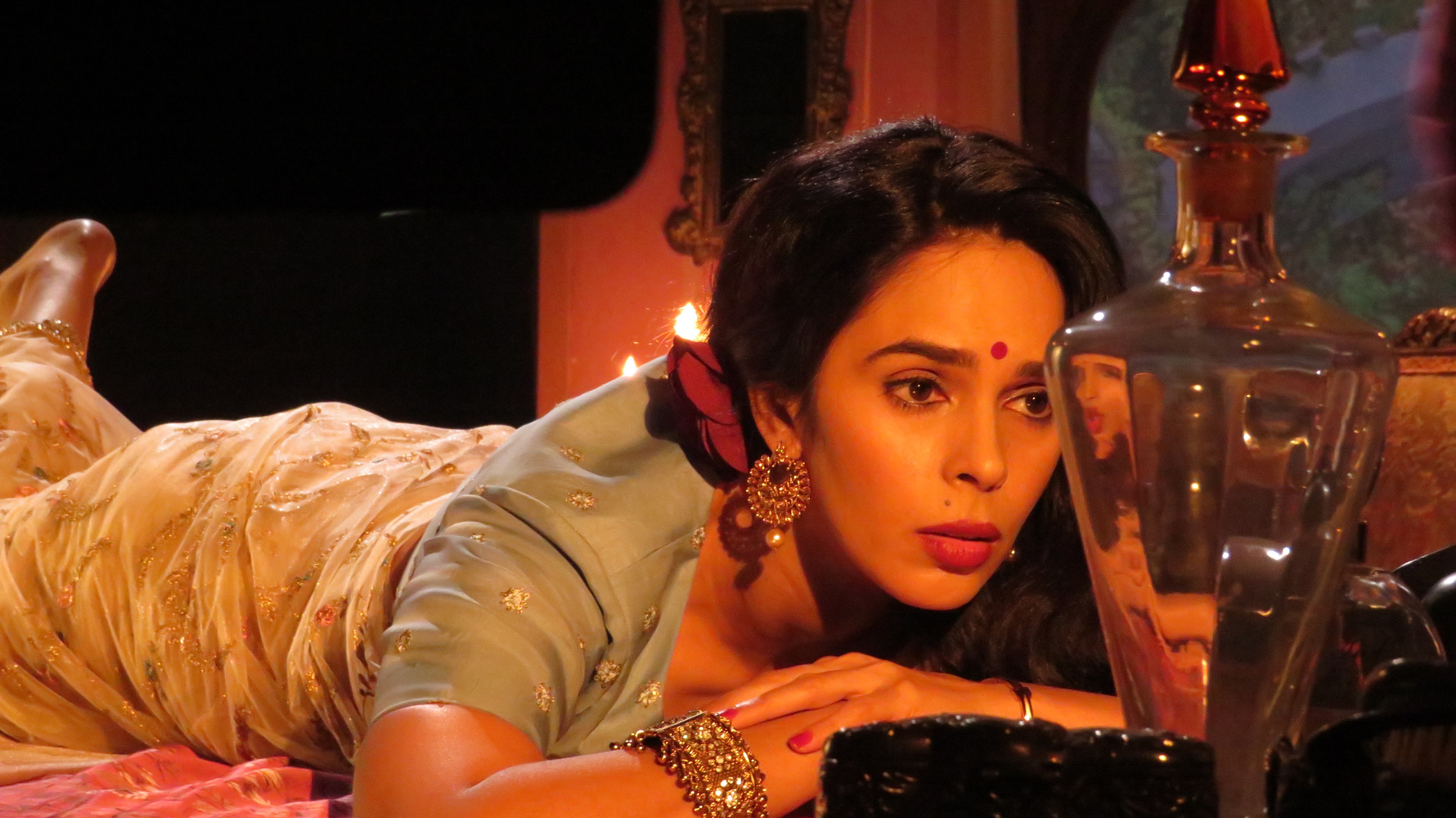 REVIEWED ON 6/9/2021 GRADE: C