RITA MORENO: JUST A GIRL WHO DECIDED TO GO FOR IT
(director/writer:Mariem Pérez Riera;  cinematographer: PJ López; editors: Kevin Klauber/Mariem Pérez Riera; music: Kathyrn Bostic; cast:  Rita Moreno, Lin-Manuel Miranda, Morgan Freeman, Eva Longoria, Hector Elizondo, Justina Machado; Runtime: 90; MPAA Rating: PG-13; producers; Brent Miller/Mariem Pérez Riera: Maramara Films; 2021)
"A good showbiz biopic documentary."
Reviewed by Dennis Schwartz

Puerto Rican director Mariem Pérez Riera ("Croatto, la huella de un emigrante") directs a good showbiz biopic documentary on the now 89-year-old Puerto Rican, Hollywood trailblazer, Rita Moreno, who is still working on the One Day at a Time television show. She's also still an activist for the women's rights movement.

The film follows Moreno's career when coming to New York in the 1930s as a teenager with her divorced mom and signing an MGM contract. She struggles for good parts but is up against the country's racism and settles for any role. She was in the Hollywood studio system in the 1950s and '60s and was forced into taking stereotyped roles. We get her impressions of her eight year affair with Marlon Brando, which resulted in a botched abortion and an attempted suicide. She tells of dealing with the vulgar Columbia studio head Harry Cohn; being raped by her agent; a breakthrough good role in Singing in the Rain; her supporting actress Oscar in the West Side Story (1961); going on Broadway afterwards and starring with Morgan Freeman in The Electric Company. She's proud of being only one of a few EGOT (Emmy, Grammy, Oscar, Tony) winning performers.

The film debates if America is really such a dream country for immigrants, pondering if sexism and racism kept her from even greater success, and she gives hope as a role model to others and of getting more Latinos into Hollywood.

It's loaded with dazzling short film clips of her movies. freewheeling interviews of her (though refusing to talk about her strained marriage to the cardiologist Leonard Gordon, who died in 2010), and of talking heads (Lin-Manuel Miranda, Gloria Estefan and Eva Longoria) praising her as a woman of color and proud that she made it so big in Hollywood. Her likability, sincerity and honesty comes through, in this straightforward pic.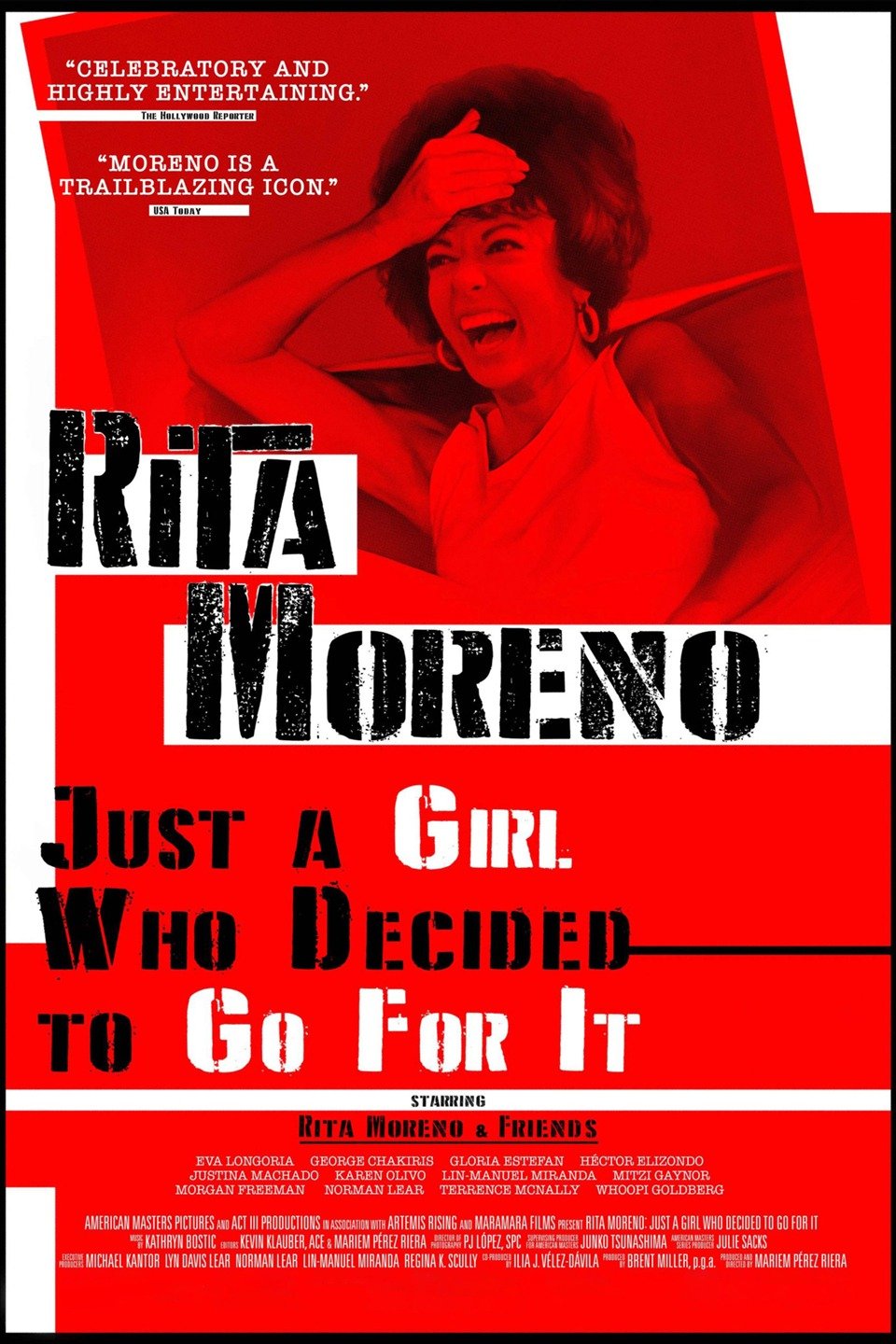 REVIEWED ON 6/25/2021 GRADE: B