RETURN OF THE BAD MEN
(director: Ray Enright; screenwriters: Charles O'Neal/Jack Natteford/Luci Ward; cinematographer: J. Roy Hunt; editor: Samuel E. Beetley; music: Paul Sawtell; cast: Randolph Scott (Vance Cordrell), Robert Ryan (Sundance Kid), Anne Jeffreys (Jeannie 'Cheyenne' McBride),  Madge Allen (Jacqueline White), Gabby Hayes (John J. Pettit), Lex Barker (Emmett Dalton), Walter Reed (Bob Dalton), Michael Harvey (Grat Dalton), Steve Brodie (Cole Younger), Robert Bray (John Younger), Richard Powers (Jim Younger), Dean White (Billy the Kid), John J. Pettit (Bill Doolin), Robert Armstrong (Wild Bill Doolin), Tom Tyler (Wild Bill Yaeger)Gary Gray (Widow's young son Johnny); Runtime: 90; MPAA Rating: NR; producers: Jack J. Gross, Nat Holt; RKO/Warner Archive; 1948-black & white)
"Scott and Ryan give superior performances confronting each other."
Reviewed by Dennis Schwartz

In 1889, in the Oklahoma Territory, the land rush attracts thousands, but many are outlaws. A gang appears led by Wild Bill Doolin (Robert Armstrong) that includes the mean-spirited Sundance Kid (Robert Ryan), Billy the Kid (Dean White), the Daltons (Lex Barker, Walter Reed. Michael Harvey), Cheyenne (Anne Jeffreys) and the Younger brothers (Steve Brodie, Robert Bray, Richard Powers), who blend in with the crowd and scheme to rob the local bank.

When the nice guy retired Texas Ranger, Vance Cordrell (Randolph Scott), now a farmer, robs the bank, he reluctantly puts back on his guns as a federal marshal and goes after them. Engaged to marry the widow of a peace officer, Madge Allen (Jacqueline White) with a young son (Gary Gray), Vance plans to marry her and move to California. But that's delayed as the after the robbery of the bank owned by the father (Gabby Hayes) of Madge, where Cheyenne, the niece of Wild Bill Doolin, who also loves Vance, is killed after Vance's plans to reform her fail.

Ray Enright ("Coroner Creek"/"South of St. Louis") keeps it fast-paced, while the writers Charles O'Neal, Jack Natteford and Luci Ward keep it entertaining. There's nothing special about this standard western that re-introduces to us a lot of famous outlaws in places they never were seen before.

Scott and Ryan give superior performances confronting each other.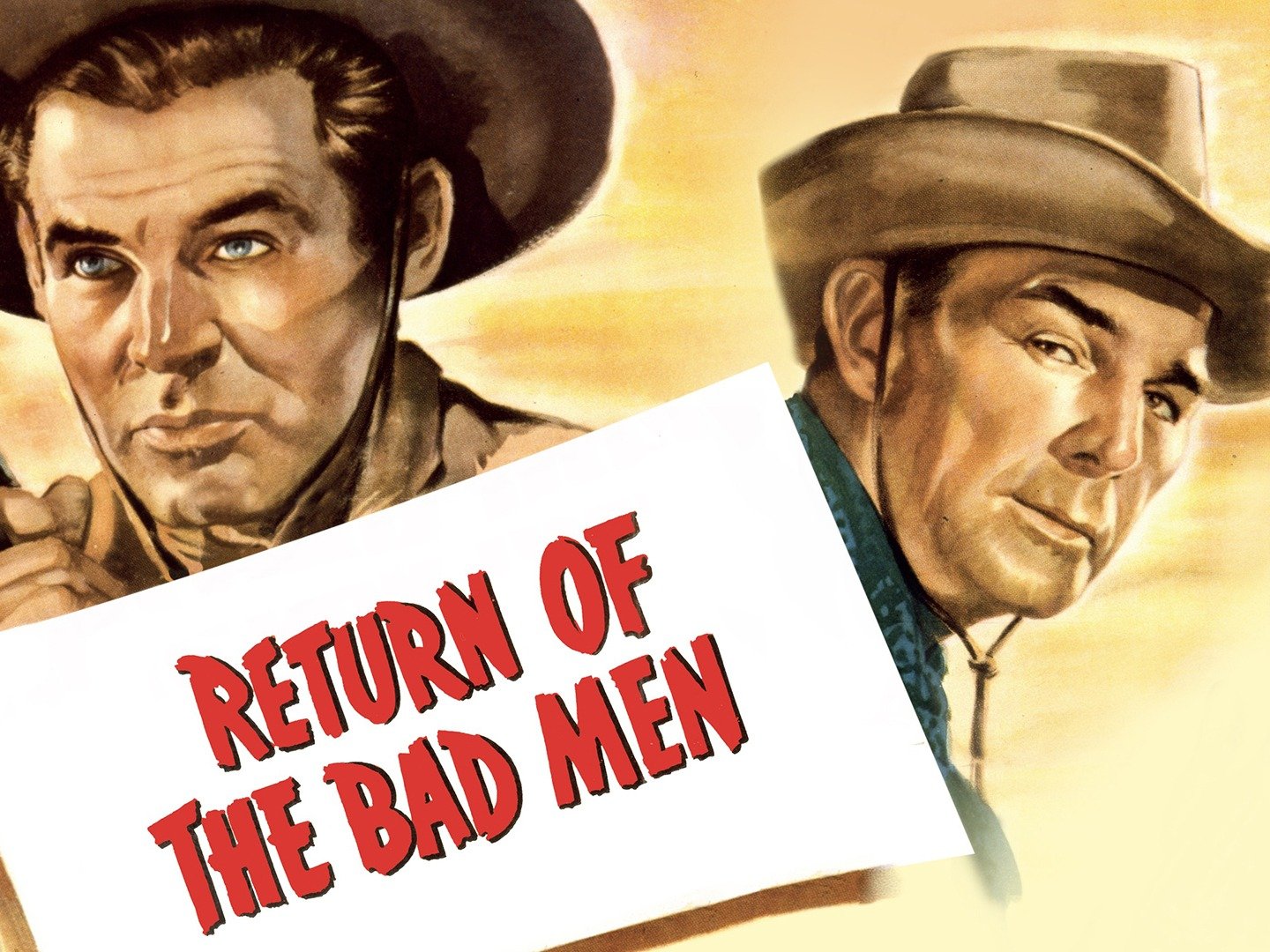 REVIEWED ON 5/18/2021 GRADE: B