RAYMOND & RAY
(director/writer: Rodrigo Garcia; cinematographer: Igor Jadue-Lillo; editor: Michael Ruscio; music: Jeff Beal; cast: Ethan Hawke (Ray), Ewan McGregor (Raymond), Maribel Verdú (Lucia), Tom Bower (Harris), Vondie Curtis Hall (Reverend), Sophie Okonedo (Kiera); Runtime: 106; MPAA Rating: R; producers: Alfonso Cuaron/Bonnie Curtis/Julie Lynn; Mockingbird Pictures/Apple TV+; 2022
"The top-flight stars can't save such an inert film, even if they give it a good try."
Reviewed by Dennis Schwartz
In this listless and inauthentic road film comedy/drama by filmmaker Rodrigo Garcia ("Mother and Child"/"Nine Lives"), Raymond (Ewan McGregor) and Ray (Ethan Hawke) are half-brothers who reunite at their estranged domineering father's funeral after they were apart for years.They will try to straighten things out between them from the past and try to put it to rest, as on one rainy night Raymond stops at his brother's house to tell him their father (Tom Bower) is dead.

The brothers, with Raymond the uptight clean-cut one, and Ray being the free spirit jazz musician who is a jobless recovered addict, go on an overnight car trip in Ray's car for the funeral and have a grief-stricken self-discovery conversation about themselves and their abusive late father. It seems both tried to get his love but failed.

The pic never got me to care about their bad parent father or how screwed-up both brothers are or about the shocker in its reveal.

We learn that Raymond is stuck in a messy situation over a DUI that has recently cost him his driver's license, and is in the midst of a separation from his third wife. While brother Ray still can't get his act together.

The top-flight stars can't save such an inert film, even if they give it a good try and manage to get a few laughs.

It premiered at The Toronto International Film Festival.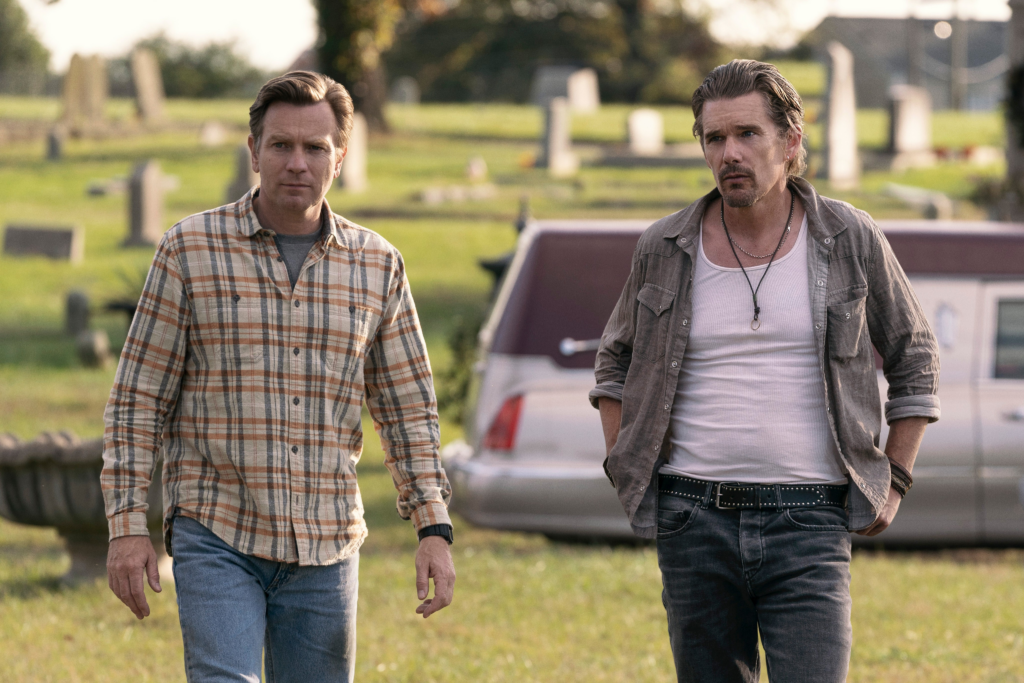 REVIEWED ON 9/17/2022 GRADE: C