PRODIGAL, THE
(director: Richard Thorpe; screenwriter: Maurice Zimm/Samuel James Larsen/Joseph Breen Jr.; cinematographer: Joseph Ruttenberg; editor: Harold Kress; music: Bronislau Kaper; cast:  Edmund Purdom (Micah), Lana Turner (Samarra), Louis Calhern (Nahreeb), James Mitchell (Asham), Paul Cavanagh (Tobiah),Joseph Wiseman (Carmish), Cecil Kellaway (Governor), Audrey Dalton (Ruth), Daytom Lumis (Caleb_, Neville Brand (Rhakim), Walter Hampden (Eli), John Dehner (Joran), Francis L, Sullivan (Bosra), Taina Elg (Elissa); Runtime: 113; MPAA Rating: NR; producer: Charles Schnee; MGM;1955)
"A dumb and unconvincing Bible flick."
Reviewed by Dennis Schwartz

A dumb and unconvincing Bible flick that turned out to be an expensive $5 million flop for Dory Shary's MGM studio, as they tried to cash in on the sudden interest in biblical films. Though its Cinemascope is gorgeous, its trite story is not. Writers Maurice Zimm, Samuel James Larsen and Joseph Breen Jr. base it on a few verses in the New Testament found in Luke, that tells of the Prodigal Son. Director Richard Thorpe ("Night Must Fall"/"Jailhouse Rock") ineptly helms this crass production that lacks feeling or character development. Though for camp cult film fans and Lana Turner fans, this garish film might be a thing of beauty. It was filmed before in the 1926 silent The Wanderer directed by Raoul Walsh. Herschel McCoy, who had done the costumes for Quo Vadis, does an excellent job making authentic costumes for the period film.

The film is set in the seaport of Joppa in 70 BC. It follows the story of Micah (Edmund Purdom), the titled character, a devout believer in Jehovah who comes from a wealthy farming family. His dad (Walter Hampden) arranges for him to marry his neighbor's nice Jewish girl neighbor Ruth (Audrey Dalton). But first Micah goes to sin city Damascus and meets the sultry pagan priestess Samarra (Lana Turner) and lusts after her. He returns home to get his inheritance and leaves Ruth waiting at the altar to run after Samarra. The pagan priestess works with the evil Nahreeb (Louis Calhern), who aims to get even with Micah for freeing his runaway mute slave Asham ( James Mitchell) in the marketplace.

Everyone Micah encounters here is a scoundrel trying to rip him off. Bosra (Francis L, Sullivan) is a loan shark, who sets up a phony deal for him. Samsarra demands an expensive pearl as an appreciation of his love for her.

When out of funds and unable to pay his IOUs, Micah is sold into slavery. His captors offer to free him if he will give up Judaism, but he refuses. Believing he's dead, they throw him into a pit of vultures where he defeats the creatures and returns to Damascus to lead a slave rebellion. It results in the priestess getting stoned to death by the people (supposedly a good religious lesson on justice!) and Micah is welcomed back home by his family and the forgiving Ruth (the prodigal son returns!).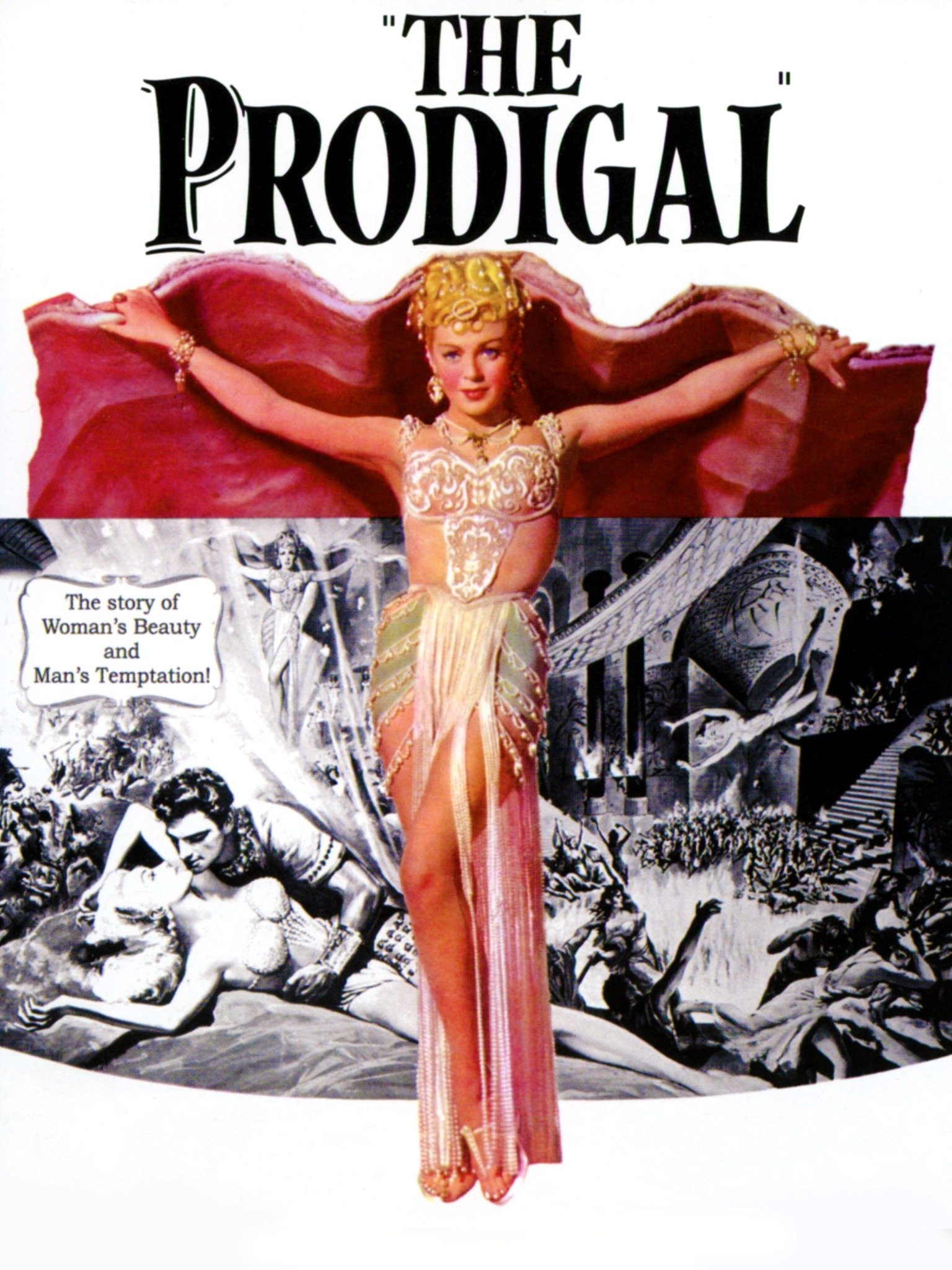 REVIEWED ON 1/5/2018 GRADE: C+