PRIVATE LESSON (OZEL DERS)
(director: Kivanc Baruonu; screenwriters: Murat Disli/Yasemin Erturan; cinematographer: Tolga Cetin; music: Alp Yenier; cast: Bensu Soral (Azra), Helin Kandemir (Hande), Halit Ozgur Sari (Burak), Rami Narin (Utku), Deniz Altan (Cansu), Elif Ceren Balikci (Duguy), Esengül Yilmaz (Bahar); Runtime: 89; MPAA Rating: NR; producer: Onur Guvenatam; Netflix; 2022-Turkey-in Turkish with English subtitles)
"Doesn't translate well into English."
Reviewed by Dennis Schwartz
A lighthearted rom/com directed by veteran Turkish filmmaker Kivanc Baruonu (" Arif V 216″/"Kocan Kadar Konas") and co-written by Murat Disli and Yasemin Erturan. The problem is that the Turkish film's comedy doesn't translate well into English.

Azra (Bensu Soral) is a pretty young college student in Istanbul who secretly teaches secular Islamic female students about life goals (and even helps in matters of love) while posing just as an ordinary private tutor.

Hande (Helin Kandemir) is the school outcast. She has a crush on a popular boy, Utku (Rami Narin), and blackmails Azra to be her tutor in wooing him.
 
Burak (Halit Ozgur Sari) is a pushy and self-absorbed fashion photographer who just moved into Azra's apartment building and tries very hard to make a love connection with Azra, and is not cool enough to make much headway.

The film observes both Azra's professional and personal life.

It delivers a hazy message for us to discover who we are so we can be somebody, as the tutor seems to tell her clients things that are contradictory (like dress sexy but realize appearances aren't everything). Her messages sound wonky.

This was a movie I could make no connection with and felt its story went by me because I don't get where it's culturally coming from. If I were an American viewer without any Turkish connection or a hookah, I would take a pass on it.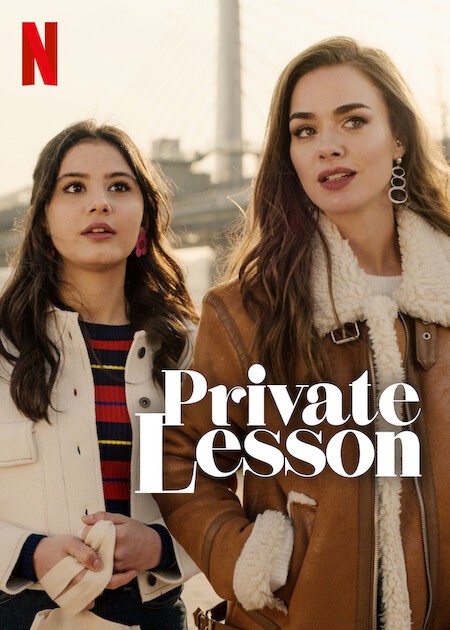 REVIEWED ON 12/23/2022 GRADE: C