POWER, THE
(director/writer:Corinna Faith; cinematographer: Laura Bellingham; editor: Tommy Boulding/Rebecca Lloyd; music: Elizabeth Bernoltz/Max de Wardener; cast: Mark Smith (Headmaster), Rose Williams (Val), Marley Chesham (Young Val), Diveen Henry (Matron), Amy Beth Hayes (Sister), Maria Major (Gyney Woman), Charlie Carrick (Dr. Franklyn), Gbemisola Ikumelo (Comfort), Theo Barklem-Biggs (Neville), Nuala McGowan (Terry), Emma Rigby (Babs),  Paul Antony-Barber (Chief), Shakira Rahman (Saba), Clara Read (Gail); Runtime: 92; MPAA Rating: NR; producers: Rob Watson/Matthew James Wilkinson; BFI/Head Gear Films/Shudder; 2021-UK)
"A well-done, creaky atmospheric horror film."
Reviewed by Dennis Schwartz

A well-done, creaky atmospheric horror film directed and written with adequate scares by the Brit filmmaker Corinna Faith ("Ashes"), and is penned with a feminist point of view.

During the 1970s in Britain, the conservative government and trade unions were feuding. To conserve power they agreed there would be frequent mandated shut downs. This time it's the striking miners who shut off the power that effects East London, in January 1974. The blackout came on the same day Val (Rose Williams), the timid and sweet orphan, raised in a convent orphanage and vowing to give back to the community that helped her, began work as a young nurse in pediatrics, on her first job, in a run-down hospital.

Her boss is the strict and surly Matron (Diveen Henry), someone who instinctively took a dislike to her. The witch-like Matron demands total obedience and clashes with the vulnerable new nurse when disobeyed. Also clashing with her is the hateful nurse, her former nurse school classmate, a shameless social climber named Babs (Emma Rigby). She brings up embarrassing incidents from the past about Val and spreads it throughout the hospital.

While on duty in the pediatrics ward, during the blackout, Val bonds with the frightened Saba (Shakira Rahman), a little girl with rickets and a stunted growth, whose English is limited. Val also bonds with the handsome young Dr. Franklyn (Charlie Carrick), who recognizes she has the gift to be a special nurse. Val stays with him despite warned by the Matron that the doctors are off-limits for her.

As punishment for her disobedience, Val was placed on the night-shift. And because of past abuse at the orphanage, she still has a fear of the dark but tells no one this, as she works the two wards where there are only a few patients as most were transferred to other hospitals during the blackout.

In almost total darkness, the wards are lit by candles. In this set-up, a disturbed spirit latches onto Val and yanks her around the ward as if she were a rag doll. The film's most sympathetic and caring character is viewed in a crippling way as she's contorted and pushed all over the hospital corridors in a way that breaks your heart. Its supernatural aspects reveal ghosts and point to a case of Val being possessed by a demon.

An eerie film that could have been even eerier if better paced. Its broad message it's trying to send might be that it believes the darkest place is always within.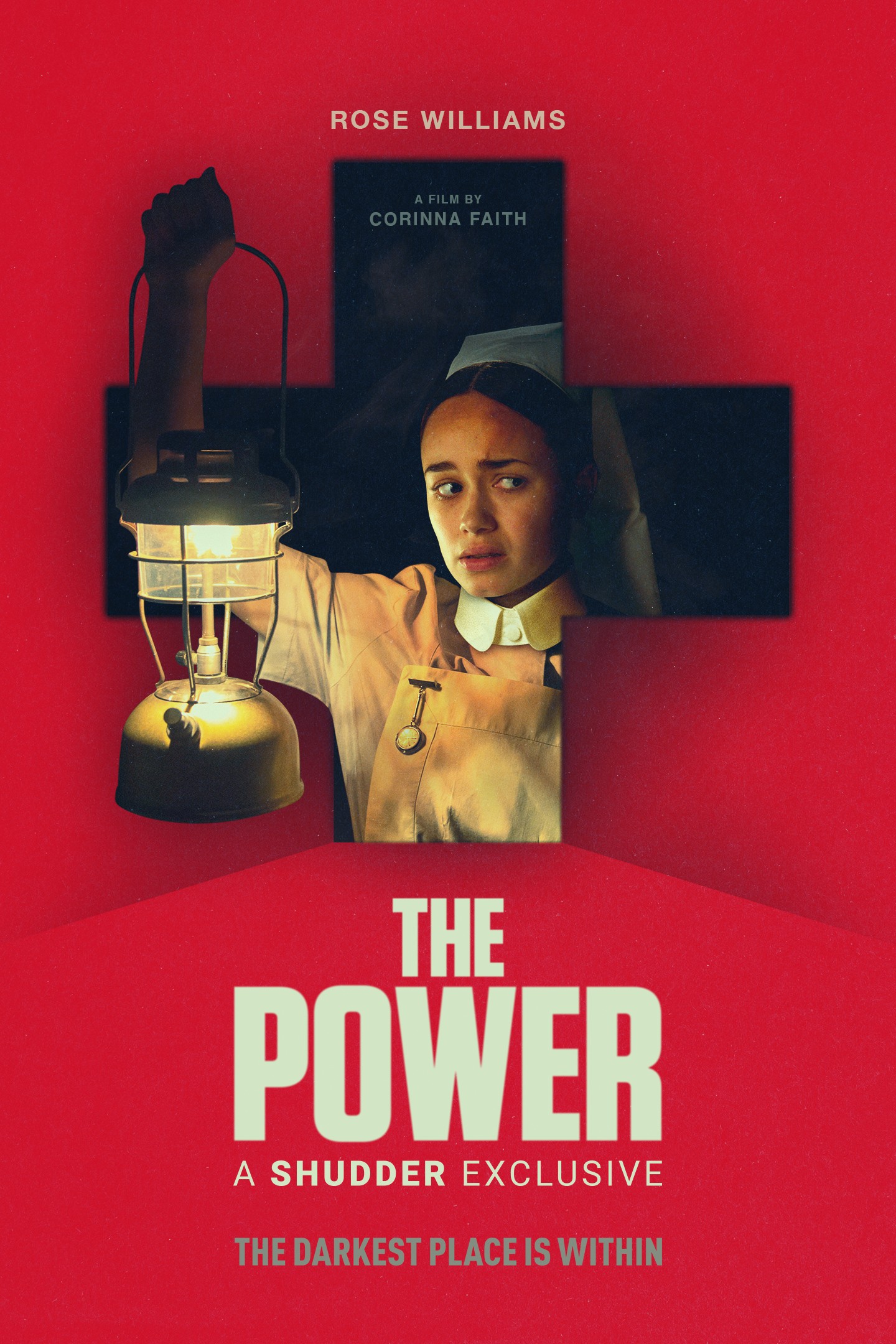 REVIEWED ON 6/5/2021 GRADE: B+