POWER OF THE DOG, THE
(director/writer:  Jane Campion; screenwriter: novel by Thomas Savage; cinematographer: Ari Wegner; editor: Peter Sciberras; music:Jonny Greenwood; cast: Benedict Cumberbatch(Philbank), Kirsten Dunst (Rose), Jesse Plemons (George Burbank),  Kodi Smit-Mcphee (Peter), Thomasain McKenzi (Lola), Genevieve Lemon (Mrs. Lewis), Peter Carroll (Old Gent), Alison Bruce (The Governor's Wife), Keith Carradine (Governor Edward), Frances Conroy (Old Lady); Runtime: 125; MPAA Rating: R; producers; Emile Sherman, Iain Canning, Roger Frappier, Jane Campion, Tanya Seghatchian: Netflix; 2021-UK/USA/Canada/Australia/New Zealand)
"Well-acted and richly visual."
Reviewed by Dennis Schwartz

Veteran New Zealand filmmaker Jane Campion ("The Piano"/"8″) returns to the cinema after Bright Star (2009) and of 12 years doing TV. The ensemble piece is well-acted and richly visual, that's an adaptation of the 1967 Thomas Savage brooding cowboy novel, which reminds one of Steinbeck's East of Eden.

In 1925 the macho cowboy Phil (Benedict Cumberbatch) and his bowler hat wearing brother George Burbank (Jesse Plemons) have vastly different personalities. They are wealthy partners in a Montana ranch (raising livestock and training horses), in a rough part of the mountainous country where only the fit survive (with New Zealand's South Island as a substitute for rural Montana). Things change for the siblings, who sleep together as if still children, when George gets married to Rose Gordon (Kirsten Dunst), the widowed owner of a local restaurant and rooming-house. That's where her former husband hung himself. She lives there with her soft teen son Peter (Kodi Smit-McPhee), whose hobby is making paper flowers. Though the kid is mocked for being so delicate by Phil, and Rose for not being his type, George brings his wife and adopted son to the ranch to live with him.

Danger signs on the domestic front are detected when Rose realizes she's not cut out for ranch life and starts hitting the bottle. This unleashes a complex tale of repression and rage, that reaches for assailable truths about frontier life but comes up with nothing earth-shattering but what is obvious.

Phil enjoys taunting Rose and her son, with his cowhand flunkies joining in with derisive laughter.  The surprise comes when Phil decides to change his tune and take Peter under his wing, as the film tries to leave us with its message denouncing homophobia. But the message may be welcomed but the film suffers because things have already turned so dark that its main characters can't change their fate without running away from all they created.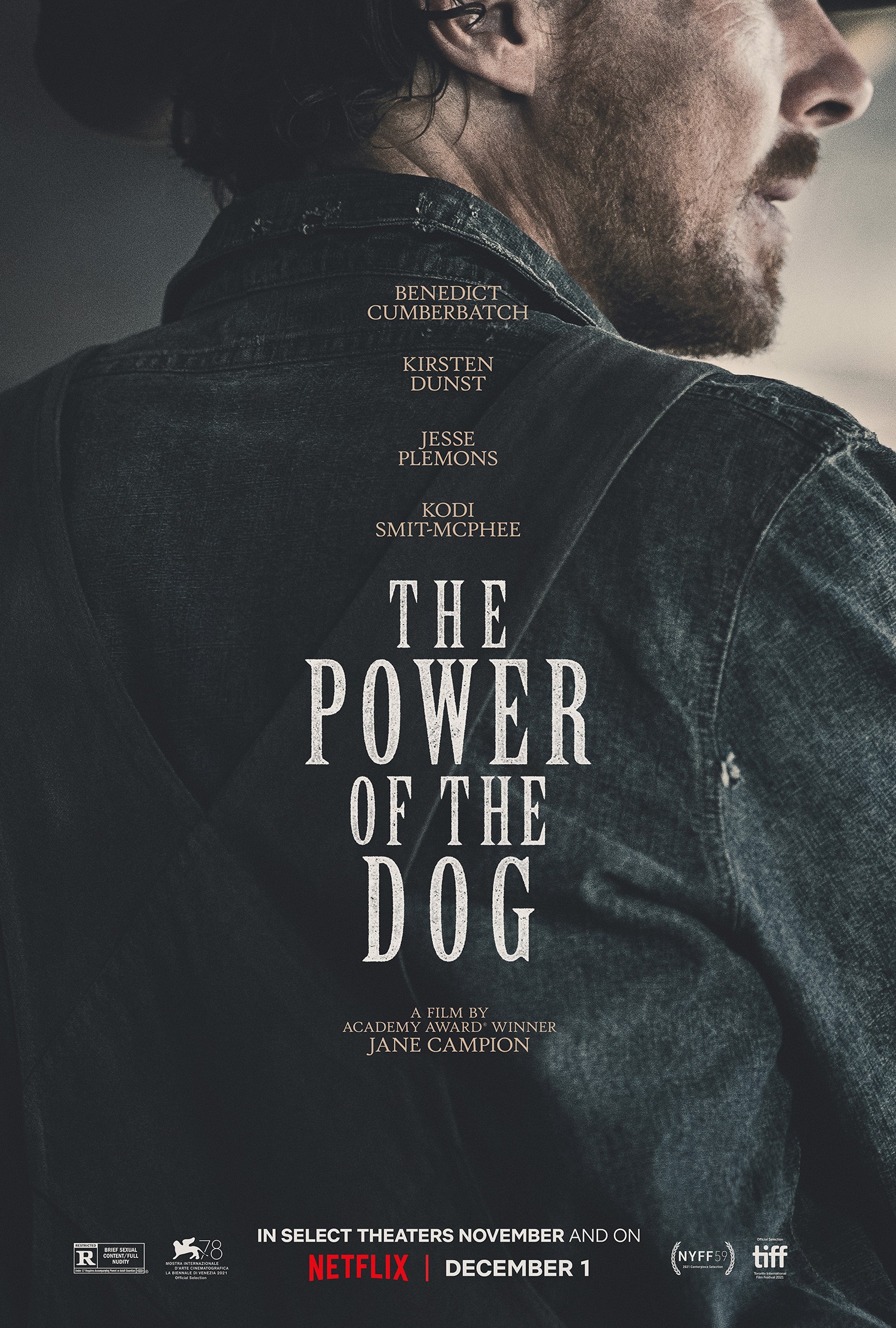 REVIEWED ON 9/15/2021 GRADE: B+