POLITE SOCIETY
(director/writer: Nida Manzoor; cinematographer: Ashley Connor; editor: Robbie Morrison; music: Tom Howe;cast: Priya Kansara (Ria), Ritu Arya (Lena), Nimra Bucha (Raheela), Akshay Khanna (Salim Shah), Seraphina Beh (Clara), Ella Bruccoleri (Alba), Shona Babyemi (Kovacs), Eunice Huthart (self), Jeff Mirza (Raff), Shobu Kapoor (Fatima); Runtime: 103; MPAA Rating: NR; producers: Tim Bevan, Eric Fellner, Olivier Kaempfer; Focus Features; 2023-UK-in English)
"Zany coming-of-age, action/comedy."
Reviewed by Dennis Schwartz

The creator of the TV show "We Are Lady Parts," Nida Manzoor, is the Brit writer/director of this zany coming-of-age, action/comedy, in her feature film directing debut. It has a very funny first half but the second half takes a few wrong turns over a planned gym heist to prevent a marriage with the star's two schoolgirl friends in tow and its comedy is lost in too much absurdity, Bollywood styled filmmaking and too many fights.

In London, the self-absorbed, middle-class, British-Pakistani Muslim, the imaginative teenager Ria Khan (Priya Kansara) is an aspiring martial arts fighter. Her ambition is to become a world-class stunt performer like Eunice Huthart (real stunt performer), someone she looks up to and texts regularly but never receives any replies. While killing time Ria performs amazing handshake stunts with her best school pals Clara and Alba (Seraphina Beh and Ella Bruccoleri).

Ria feels impelled to save her art school dropout older sister Lena (Ritu Arya), back home with her folks, from an upcoming marriage to the charming doctor, Salim (Ashkay Khanna), son of the wealthy but devious matriarch (Nimra Bucha), a friend of her parents (Jeff Mirza & Shobu Kapoor). Ria absurdly feels that Lena's marriage will cause her to stop being an artist and ruin the bond of their sisterhood. There's also some jealousy involved.

The film is divided into 3 chapters, with one chapter titled "Eid Soiree". That's where her parents are being entertained by Salim's wealthy mom and Lena has for certain fallen in love with her son.
 
It played at the Sundance Film Festival.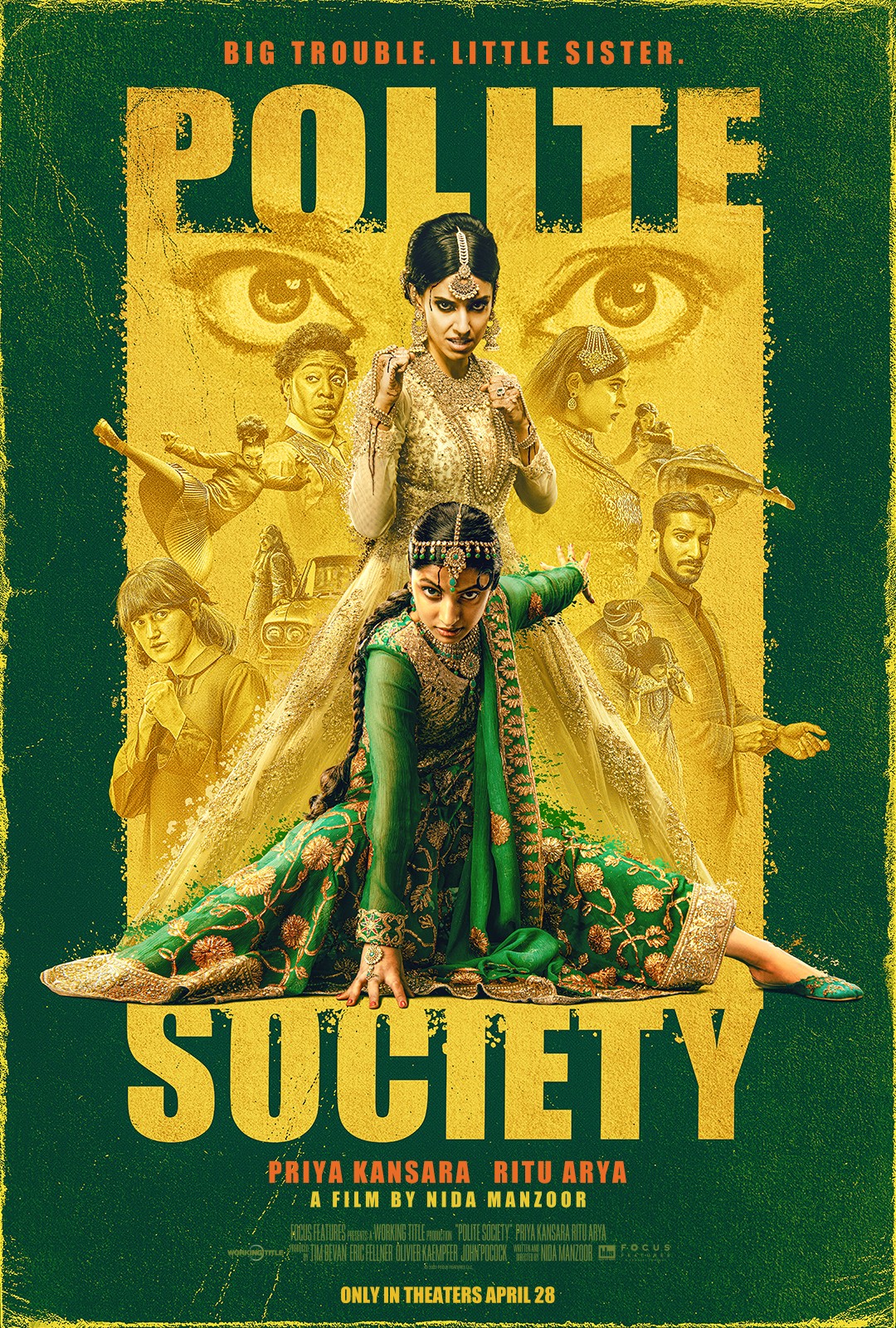 REVIEWED ON 2/27/2023 GRADE: B