LET THE SUN SHINE IN (UN BEAU SOLEIL INTERIEUR)
(director/writer: Claire Denis; screenwriter: Christine Angot; cinematographer: Agnes Godot; editor: Guy Lecorne; music: Stuart A. Staples; cast:  Juliette Binoche (Isabelle), Xavier Beauvois (Vincent) Gerard Depardieu (Denis, le voyant), Philippe Katerine (Mathieu ), Josiane Balasko (Maxime), Sandrine Dumas (Ariane), Nicolas Duvauchelle (L'acteur), Alex Descas(Marc), Laurent Grévill (François Mandelbaum), Paul Blain (Sylvain), Bruno Podalydès (Fabrice), Valeria Bruni Tedeschi (La femme dans la voiture); Runtime: 96; MPAA Rating: NR; producer: Olivier Delbosc; Sundance Selects; 2017-France-in French with English subtitles)
"Sophisticated comical thinking woman's tale of misadventures with various men."
Reviewed by Dennis Schwartz

The 71-year-old French auteur Claire Denis ("Beau Travail"/"Friday Night") helms an engaging, offbeat arthouse romantic drama about a vulnerable single woman looking for love in Paris. Denis and co-screenwriter, the playwright, Christine Angot, were inspired by the modern-day French philosopher Roland Barthes and his prose meditation A Lovers Discourse: Fragments, to create this sophisticated comical thinking woman's tale of misadventures with various men. What it strikes out at is creating a warmth about this bittersweet journey. But it has things to say that are irresistible and relevant for all those who know how aggravatingly fickle relationships can be.

Isabelle is a recently divorced middle-aged Parisian painter, with a 10-year-old daughter, who gets into numerous affairs with men who are unfit for her. Disappointed in her ability to chose the right man, she sulks and wonders if it is worth trying to find love. We see various relationships she has with men that are failures: such as with the pudgy, awkward, ill-mannered, wealthy married banker Vincent (Xavier Beauvois); the pompous, brooding, stage actor played by Nicolas Duvauchelle; her ex, someone she still has sex with even though they still argue, François (Laurent Grévill); a short-lived affair with the sexy Sylvain (Paul Blain) that starts out blissful as they dance together at a bar to Etta James's At Last but ends badly; a platonic one going nowhere with a shy artist friend Marc (Alex Descas); and, in a cameo at the end, with the new-age smooth talking therapist Denis (Gérard Depardieu).

A number of things make this film a delight: they include the magnificent performance by Binoche, who avoids being a pathetic figure even at her lowest points. The poignant direction by the always brilliant Denis. The soulful jazzy soundtrack by Stuart Staples of Tindersticks. The outstanding photography by Denis' regular photographer Agnes Godard, filling the screen with many stunning close-ups. A simple narrative that is as fluffy as a bedroom farce but still has the heft of a black comedy, which might have turned out a bummer under lesser hands. And, though lighter in tone than her last few films, it still retains Denis' cinema sensibilities to stylishly uncover with depth things it explores.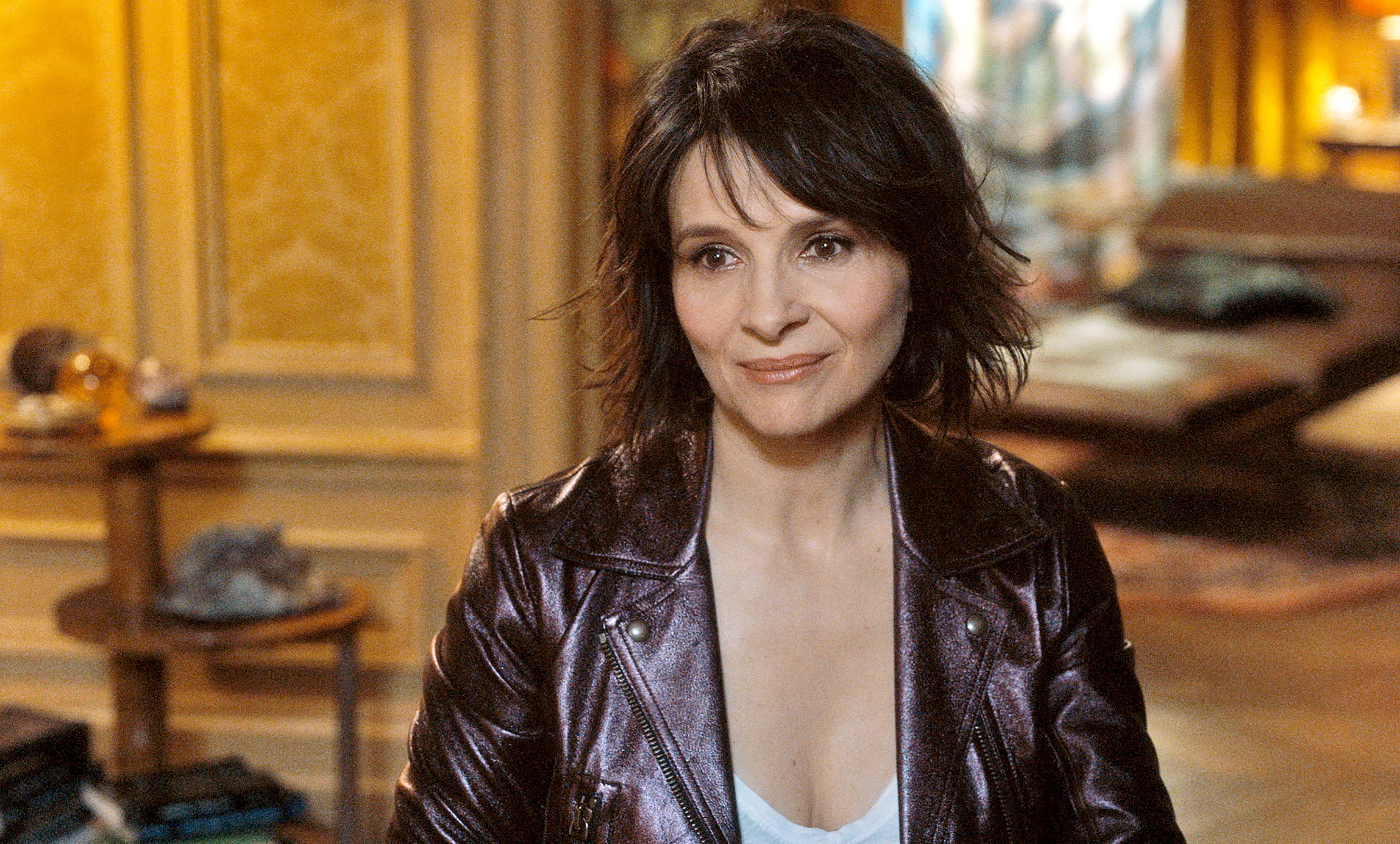 REVIEWED ON 9/27/2018 GRADE: B+