POLINA (POLINA, DANSER SA VIE)
(directors: Angelin Preljocaj/Valérie Müller; screenwriters: Valérie Müller/based on the graphic novel by Bastien Vives; cinematographer: Georges Lechaptois; editors: Fabrice Rouaud, Guillaume Saignol; music: 79d; cast:  Anastasia Shevtsova (Polina), Veronika Zhovnytska (Polina at 8), Juliette Binoche (Liria Elsaj), Aleksey Guskov (Bojinsky), Niels Schneider (Adrien), Jeremie Belingard (Karl), Miglen Mirtchev (Anton), Kseniya Kutepova (Natalia); Runtime: 194; MPAA Rating: PG; producers: Maxim Ajjawi, Gaëlle Bayssière, Didier Creste; Oscilloscope; 2016-France-in French with English subtitles)
"When the film avoids overwrought melodramatics, the dance numbers are in step and rise above its flat story."
Reviewed by Dennis Schwartz

Co-directed by the internationally renowned French choreographer Angelin Preljocaj ("Le Monde Fred") and Valérie Müller ("Le Monde Fred"). Ms. Müller also writes the screenplay. Its plotline is filled with cliches and dramatic pratfalls, as it is based on the graphic novel by Bastien Vives. It focuses on a Moscow-bred working-class gifted Russian wannabe ballerina, Polina at 8 (Veronika Zhovnytska) and as a young adult (Anastasia Shevtsova, dances with the famed Mariinsky Theatre in St. Petersburg, Russia). It follows the only child's rigorous life as a dance student, as she takes lessons with her cold old-fashioned disciplinarian instructor Bojinsky (Aleksey Guskov). Her father (Miglen Mirtchev), to make the expensive payments for the dance lessons that prepare her for the Bolshoi Ballet, must work for the underworld.

As a young adult Polina joins the Bolshoi, but rejects how restricting it is. Polina dates the visiting suave French dancer Adrien (Niels Schneider) in her company, and on a whim goes with him to Paris. There, the duo audition for the celebrated modern-dance guru Liria Elsaj (Binoche), who is based in Aix-en-Provence–where Preljocaj's own ballet is based as well. Later Polina, who is all form but no feeling, chooses to be on her own when she's in Antwerp, Belgium, where she hooks up with a nice guy French choreographer/dancer (Jeremie Belingard, from The Etoile of the Ballet de l'Opera de Paris) and is fulfilled when they improvise a pas de deux along the river in Antwerp. From there on she finds her own path to stardom in modern dance.

When the film avoids overwrought melodramatics, the dance numbers are in step and rise above its flat story.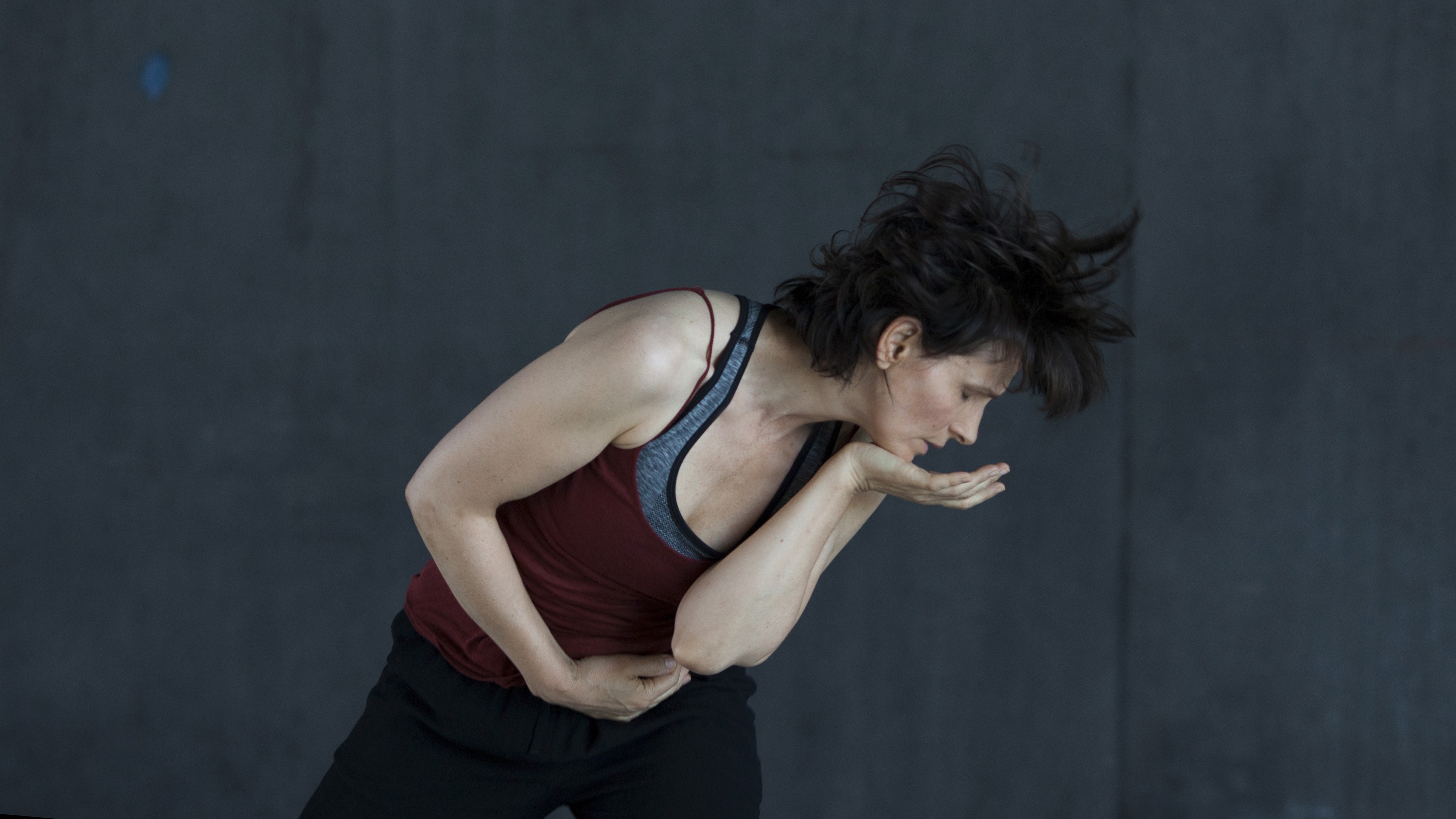 REVIEWED ON 12/22/2017 GRADE: B-