PETITE MAMAN
(director/writer: Céline Sciamma; cinematographer: Claire Mathon; editor: Julien Lacheray; music: Jean-Baptiste de Laubier; cast: Joséphine Sanz (Nelly), Gabrielle Sanz (Marion), Nina Meurisse (Mother),  Stéphane Varupenne (Father), Margot Abascal (Grandmother); Runtime: 72; MPAA Rating: NR; producer; Bénédicte Couvreur: Lilies Films/Neon; 2021-France-in French with English subtitles)
"Gentle film on the innocence of childhood."
Reviewed by Dennis Schwartz

The French filmmaker Céline Sciamma ("Girlhood"/"Tomboy") is the writer-director of this uniquely amazing gentle film on the innocence of childhood. It's a superb follow-up to her acclaimed Portrait of a Lady on Fire (2019). This fairy-tale like film paints a poignant portrait of childhood and parental grief, as the film's 8-year-old protagonist, Nelly ( Joséphine Sanz), an only child, rides with her supportive parents, (Nina Meurisse and Stéphane Varupenne), to her mother's childhood country home because of the recent death of her maternal grandmother (Margot Abascal) in a nursing home.

While the parents go inside to clean her grandma's home Nelly plays in the nearby woods, where she meets a little girl who looks almost exactly like her, Marion (Gabrielle Sanz, Joséphine's twin sister) who's occupied building a fort made out of branches. It happens to be what Nelly's mother did when she was Nelly's same age.

The little girls become friends and every day Nelly joins her and helps build the fort.

One day she brings Marion home and introduces her to her spacey father, who sees that the little girl could be his wife as a child.

In this sensitive film, shot in the autumn with its colorful range of orange hues on the leaves, it relates in a magical way (more from looks and visualizations than from words) on how a child learns about mortality and how to face it, and how adults emerge from their childhood with visions intact from their days growing up.

It's a tearjerker telling us how at an early age youngsters will learn to cope with life and loss even if not fully understanding what's going down,  and these childhood impressions will get passed on to their adulthood. And furthermore, it states how surprisingly we are not that different in coping with things as we were when impressionable children.

The acting by the little girls is precious, and so is the screenplay and direction by Céline Sciamma. The family drama has the ability to take big psychological themes and cut them down to size to make them more accessible in smaller bites.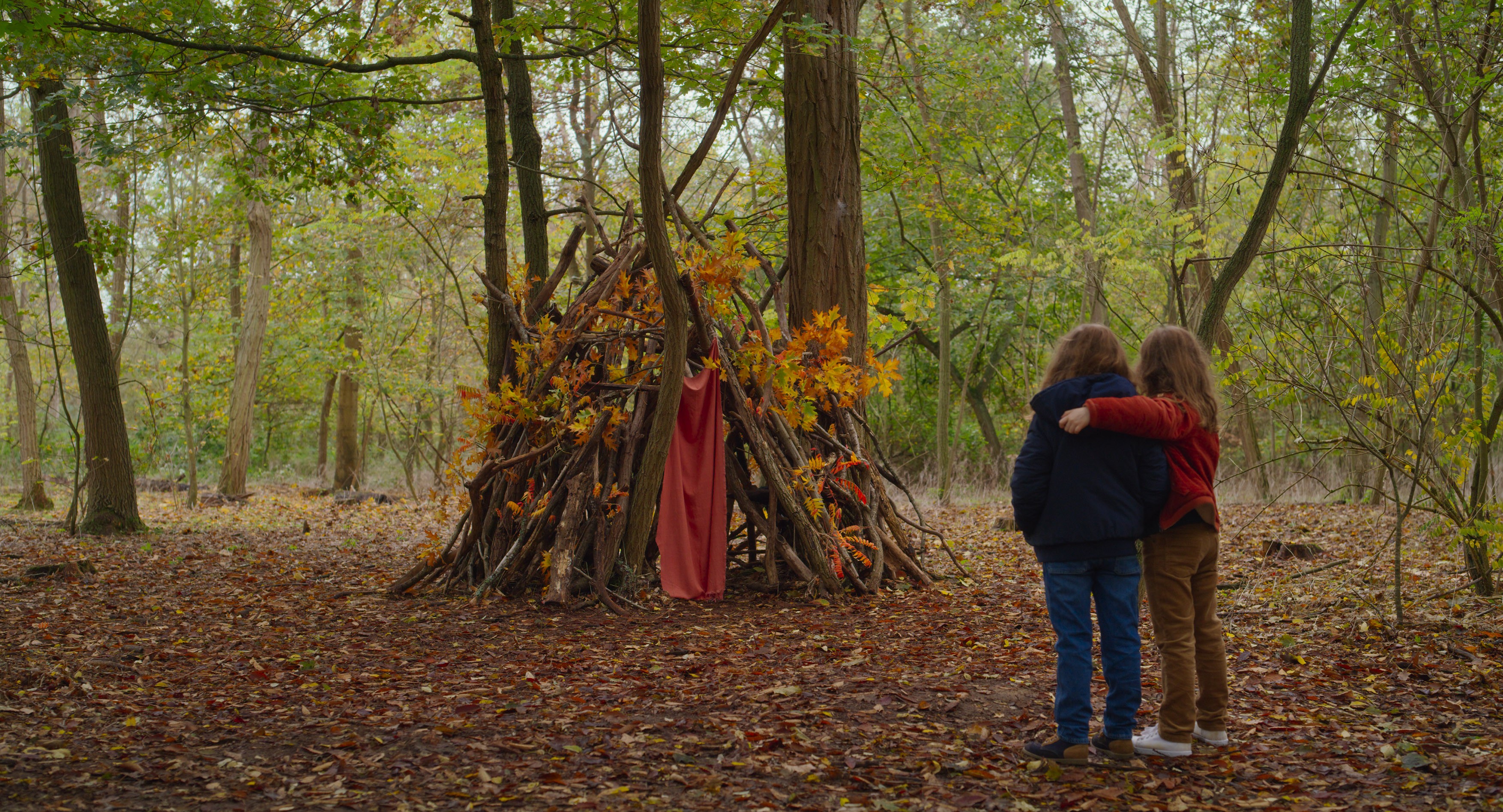 REVIEWED ON 10/8/2021  GRADE: A