PEARL
(director/writer: Ti West; screenwriter: Mia Goth/characters created by Ti West; cinematographer: Eliot Rockett; editor: Ti West; music: Tyler Bates/Tim Williams; cast: Mia Goth (Pearl), David Corenswet (The Projectionist), Emma Jenkins-Purro (Misty), Alistair Sewell (Howard), Matthew Sunderland (Pearl's father), Tandi Wright (Ruth); Runtime: 102; MPAA Rating: R; producers: Jacob Jaffke/Harrison Kreiss/Kevin Turner/Ti West; A24; 2022)
"Goth's amazing performance is what makes this slasher film so precious."
Reviewed by Dennis Schwartz
A horror genre mix of a Hollywood studio pic and a black comedy that's visually gorgeous in a garish Technicolor. It's a stand-alone prequel to the X (2022), a porn splatter film also directed by Ti West ("The Innkeepers"/"V/H/S"), whereby the ageing Maxine and the unrecognizable sexually repressed crone Pearl–are played in a dual role by Mia Goth. The crone is the woman who never left her farm home, who slaughters in 1979 a porn film crew making a sex film in her family's barn.

"Pearl" is co-written by West and the film's star Mia Gott, and is a follow-up to the X film that was shot on the same set two months before. "Pearl" revels in the fear and insanity caused after a world-wide pandemic and the lock-down, as it was secretly written while the X film was shutdown during Covid.

"Pearl" goes back to 1918, some 60 years before X, when a fragile young woman named Pearl (Mia Goth) works on her Texas family farm and dreams of becoming a chorus girl in the movies (wishing for fame and riches). Her husband (Alistair Sewell) is away fighting in Europe during the final stages of WWI and the deadly Spanish flu. Pearl's first-generation religious and conservative German immigrant mother (Tandi Wright) works hard at the farm and is reluctant to go into town because of the strong feelings the locals have against the Germans. Mom is unfairly strict with Pearl, while her mute dad (Matthew Sunderland) had a stroke and is an invalid in a wheelchair under their full-time care.

The young Pearl befriends the handsome movie theater projectionist (David Corenswet) and keeps him company in the projection room, as he lets her see one of his stag films from his private collection and the war newsreels playing in the theater, while encouraging her to follow her dreams and go to an audition for a touring dance troupe.


Goth's amazing performance is what makes this '70s styled slasher film so precious, even if it has its faults, such as it's more camp than scary. But it psychologically reaches into our dark side, as it tells how grotesque we can become and that the American dream can collapse when we cave into our frustrations and turn ruthless like Pearl.


Its highlight scene is when Pearl's sister-in-law (Emma Jenkins-Purro) urges the lonely Pearl to tell her what to say to her husband that she hasn't said to him — what follows is the unleashing of a stream of consciousness horror show, as Pearl goes into a meltdown and she unravels as if she was as damaged as Psycho's Norman Bates.
It played at the Venice Film Festival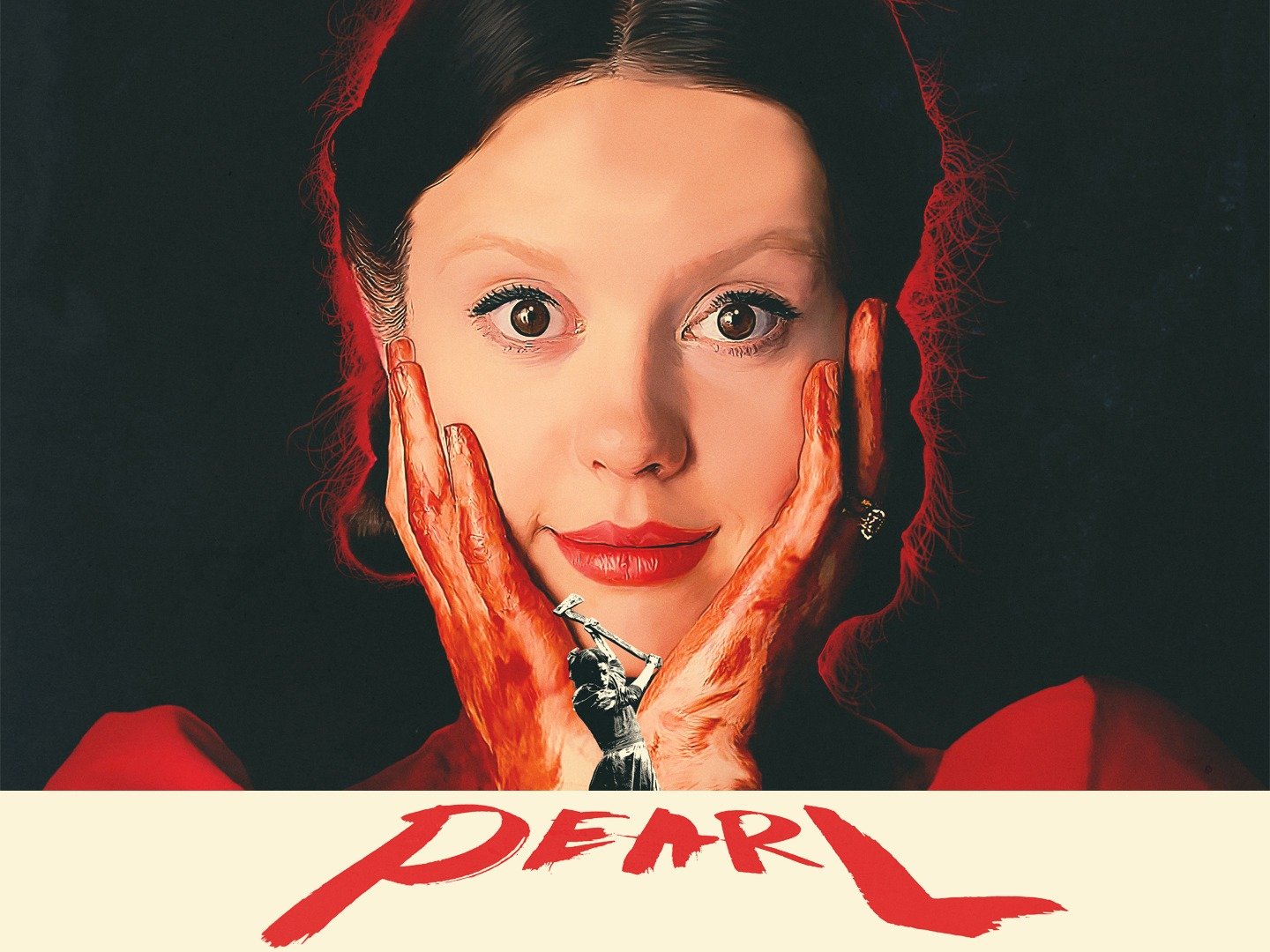 REVIEWED ON 9/9/2022 GRADE: B+