OUTSIDE THE WIRE
(director: Mikael Håfström; screenwriters: Rob Yescombe/Rowan Athale; cinematographer: Michael Bonvillain; editor: Rickard Krantz; music: Lorne Balfe; cast: Anthony Mackie (Leo), Damson Idris (Harp), Enzo Cilenti (Sgt. Miller), Michael Kelly (Eckhart), Kristina Tonteri-Young (Corporal Mandy Bale), Bobby Lockwood (Reggie),  Pilou Asbaek (Victor Koval), Henry Garrett (Brydon), Brady Dowad (Bigfoot), Gabor Krausz (Vasily), Louis Boyer (Marko), Velibor Topic (Oshlak), Emily Beecham (Sofiya); Runtime: 114; MPAA Rating: NR; producers; Rory Aitken, Brian Kavanaugh-Jones, Anthony Mackie, Ben Pugh, Erica Steinberg: Netflix; 2021-USA/UK)
"Serviceable but forgettable action futuristic sci-fi film with the usual anti-war message and usual bloodshed."
Reviewed by Dennis Schwartz

Serviceable but forgettable action futuristic sci-fi film with the usual anti-war message and the usual bloodshed for a war drama. It's directed by Mikael Håfström ("Shanghai"/"1408") and written by Rob Yescombe and Rowan Athale, whose preachy screenplay is annoying.

It offers some clever takes on some smart folks being outsmarted by the smart technology they created.

In a European war zone, in the Ukraine, the Russians are fighting a civil war to reclaim their lost territory, in the dystopian future, 2036. The American soldier Leo (Anthony Mackie) is an android Marine. He's there on the dangerous mission of policing the European war zone alongside his politically troubled human subordinate Lt. Harp (Damson Idris, Brit actor), a drone operator stationed in Nevada who gets the call to the war zone after fucking up an assignment and getting two American soldiers killed.

The drones hover over the battle ground, with the human soldiers fighting alongside the "gumps," armored robots.

It's a pointless and disposable war drama, one that's easy to take if you can shut out the noise and its phony moralizing message of peace.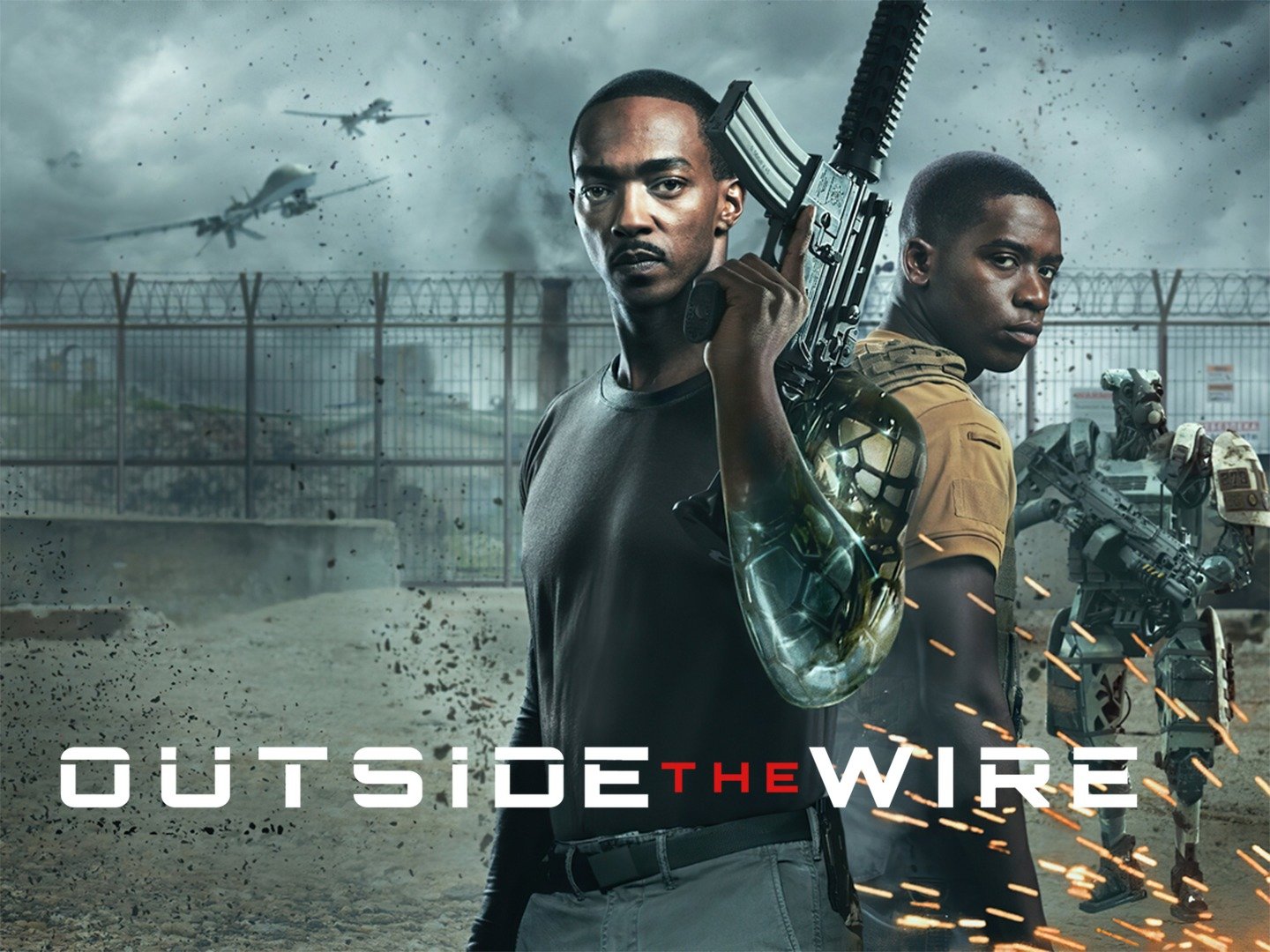 REVIEWED ON 1/11/2022 GRADE: B-