OTHER ME, THE
(director/writer: Giga Agladze; cinematographer: Konstantin Esadze; editors: Marc Schneider/Jonathan P. Shaw; music: Paul Haslinger; cast: Jim Sturgess (Irakli), Antonia Campbell-Hughes (Nutsa), Andreja Pejic (Nino), Rhona Mitra (Martha), Orla Brady (Marina), Jordi Mollà (Vakho), Michael Socha (Giorgi), Roger Ashton-Griffiths (Stranger), Mark W. Travis (Doctor), Billy Barratt (Niazi); Runtime: 99; MPAA Rating: NR; producers; Giga Agladze, Vano Bakradze, Gia Bazgadze, Max Gottlieb, Lasha Mindiashvili, Joanna Plafsky, Jonathan P. Shaw: Gravitas Ventures; 2022-Republic of Georgia-in English)
"The quirky arthouse pic is hard to keep an eye on with just one viewing as to where it's going."
Reviewed by Dennis Schwartz

This is the English language debut feature film of the musician born in Tbilisi, Georgia, turned filmmaker, Giga Agladze. He helms a confusing and pretentious parable that I found disconcerting but it was sensitively done and in odd ways captivating. It's executive produced by David Lynch (whose vision is all over the film).

The central figure city-dwelling Eastern European (film was shot in Georgia) is a bartender and an aspiring architect named Irakli (Jim Sturgess). He is diagnosed with a debilitating rare eye disease that soon leads to blindness. As a result his visual world takes a strange turn after it worsens and he starts hallucinating an alternate reality and seeing things (instead of just catching sight of things). He thereby meets  a beautiful mysterious blonde woman artist Nino (Andreja Pejic, Bosnian actress) who lives alone and is taken by her. Being with her allows him to more clearly see his sexual identity. His condition also leaves his wife Nutsa (Antonia Campbell-Hughes) struggling to care for him while looking out for her own survival, as their marriage is on the rocks.

Filled with sexuality, many characters, childhood flashbacks and subplots, the pic is hard to keep an eye on with just one viewing as to where it's going, as it's a weird head film that's almost plotless and not appealing enough to want me to see it again.

Michael Socha has a supporting role as the glib pal of our anti-hero, who is making it with his wife. Rhona Mitra plays Irakli's mother in the flashbacks.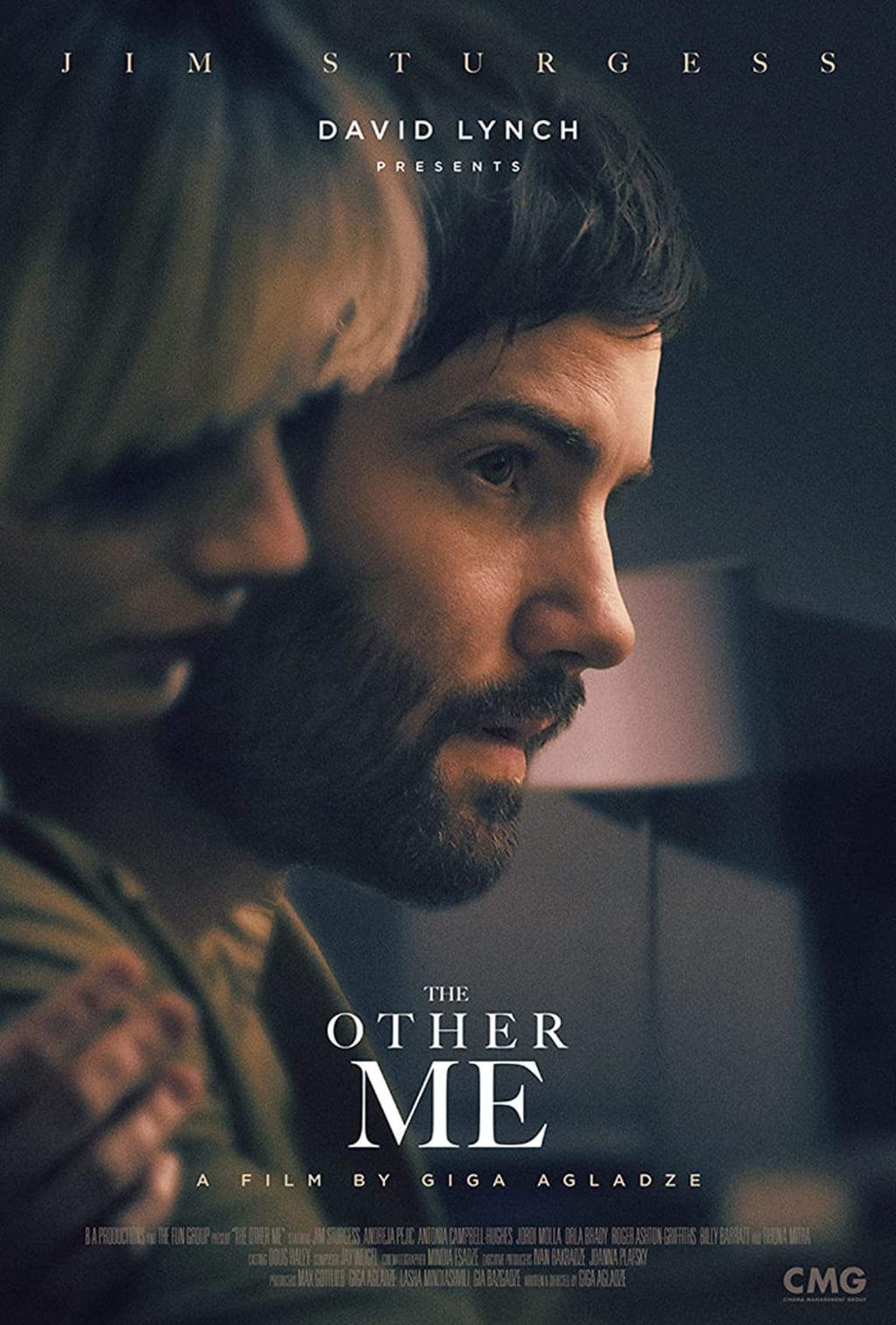 REVIEWED ON 2/17/2022 GRADE: B-