ON THE COUNT OF THREE
(director/writer: Jerrod Carmichael; screenwriters: Ari Katcher, Ryan Welch; cinematographer: Marshall Adams; editors: Tom Eagles/Ernie Gilbert; cast: Jerrod Carmichael(Val), Christopher Abbott (Kevin), Tiffany Haddish (Natasha), JB Smoove (Lyndell), Lavell Crawford (Donny), Henry Winkler (Dr. Brenner), Jared Abrahamson (Wyatt); Runtime: 84; MPAA Rating: NR; producers; David Carrico, Adam Paulsen, Tom Werner, Ari Katcher, Jimmy Price, Jake Densen: Valparaiso Pictures, Werner Entertainment/Netflix; 2021)
"A dark bromance comedy trifle about a buddy suicide pact that seems to both work and not work."
Reviewed by Dennis Schwartz

A dark bromance comedy trifle about a buddy suicide pact that seems to both work and not work. It's directed, written and acted by first-time director and stand-up comedian Jerrod Carmichael. Co-screenwriters Ari Katcher and Ryan Welch (co-creators of TV's Ramy) create some absurdist comedy bits by trying to get the viewer to believe suicide isn't always a bad thing–especially if you believe you're better off dead. They somehow do it without trivializing suicide as a real problem that must be delicately dealt with.

Val (Jerrod Carmichael) is an unhappy dude working in a feed store. His sensitive leftist leaning childhood best friend Kevin (Christopher Abbott) has become so depressed over breaking up with his girlfriend Natasha (Tiffany Haddish) that he tried killing himself with sleeping pills last week, and lands in a psychiatric hospital. The two thirty year old men seem to find suicide appealing as a way out of their troubled lives, so when Val springs his pal from the psycho ward (escaping through an open window), he proposes 'on the count of three' they fire the guns they are pointing at each other. But when it comes time to go through with the suicide pact, Kevin decides he wants to be around for one more day to do something he always wanted to do and suggests they do the suicides that night.

Both men are obviously not all there, and have some emotional issues they must clear up. Before they go bye bye, Val gets a visit from his abusive father (JB Smoove) in his best hostile mood that further agitates him and Kevin finds it would be a good idea to kill the child therapist Dr. Brenner (Henry Winkler) who abused him when treating him as a child and left him permanently fucked-up.

The good thing is the uneven film at least avoids becoming crude because of its tight script and the good chemistry between the stars, as it wrestles with its prickly dialogue to find a way out of the bind it created.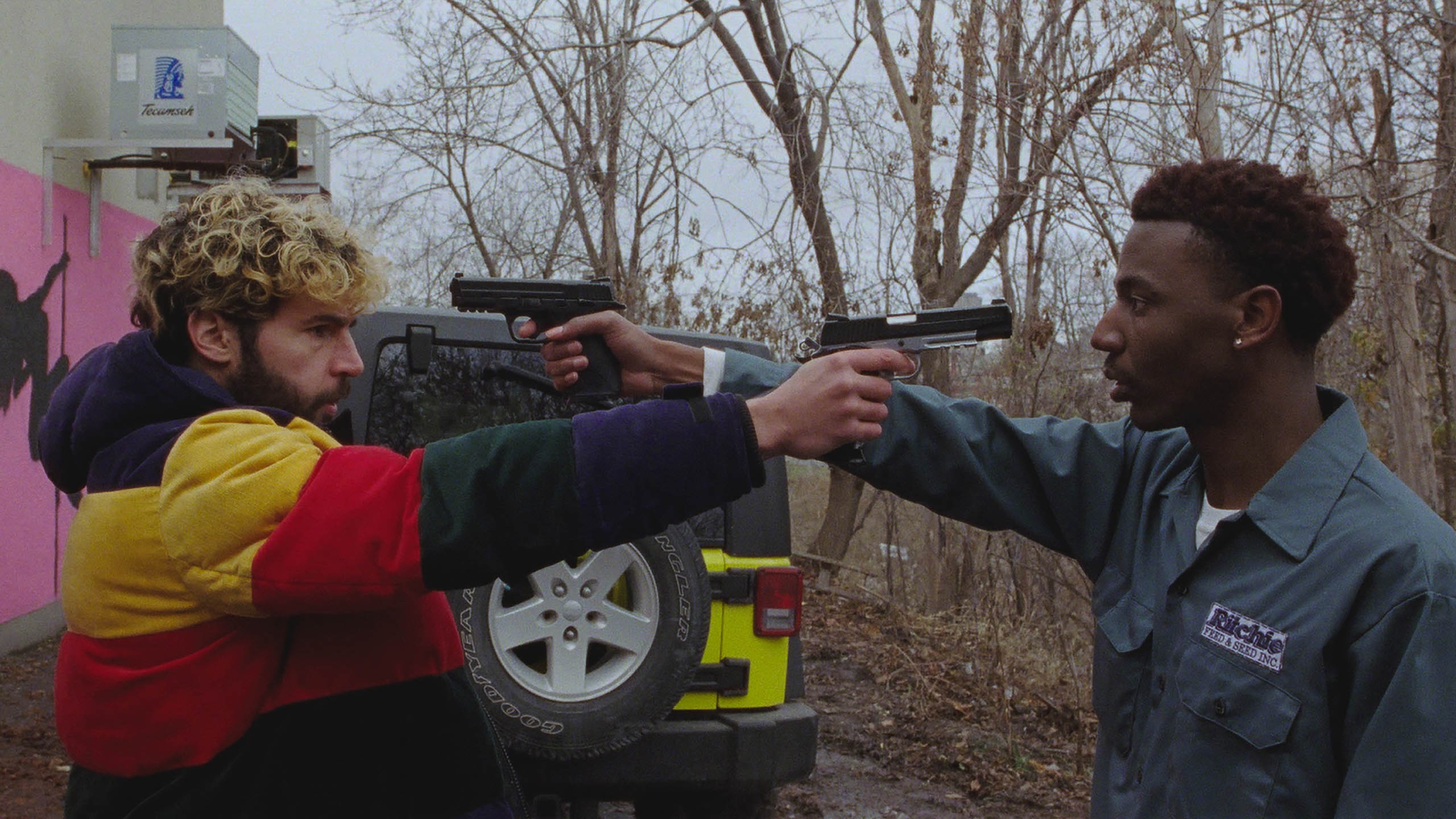 REVIEWED ON 10/24/2021 GRADE: B-