NOTES ON AN APPEARANCE
(director/writer: Ricky D'Ambrose; cinematographer: Bart Cortright; editor: Ricky D'Ambrose; cast: Tallie Medel (Madeleine), Keith Poulson (Todd), Bingham Bryant (David), Madeleine James (Karin), Kathryn Danielle (Mother), A.S. Hamrah (Father), Lorelei Ramirez (Isabelle), Stephen F. Cohen (Stephen Taubes), James N. Kienitz Wilkins (Ethan); Runtime: 60; MPAA Rating: NR; producer: Graham Swon; Grasshopper Film; 2018)
"Zero-budget experimental minimalist thriller."
Reviewed by Dennis Schwartz

First-time feature filmmaker Ricky D'Ambrose (works as a personal assistant at the Nation) excels in putting together his zero-budget experimental minimalist thriller by evoking intriguing intellectual ideas and observing an urban art scene in transition and providing a drama filled with incidents about death, youthful aspirations and a disappearance that are looked at through documents, letters, posters, newspaper clippings, subway maps, and publications.
Our protagonist is the handsome twentyish aspiring writer David (Bingham Bryant), who never seems to write. While in Milan he leaves his American girlfriend Madeleine (Tallie Medel) behind to return to his parents' comfortable house in New York's suburban Westchester County town of Chappaqua. Unable to live with his folks without arguing, he gets money from them and moves to live in a fifth-floor walk-up brownstone in a gentrified section of Brooklyn and finds work as the research assistant to his college friend Todd (Keith Poulson), the biographer of the late controversial political theorist, the fictional character Stephen Taubes (voiced by Stephen F. Cohen, a real-life university professor and writer noted for defending both Putin and Trump). His work on the world conflict has sparked violent reactions because of his messianic philosophy (he's associated with an anti-Semitic magazine) and who upon his death left behind the contents of a box of videotapes documenting his travels during the last two decades of his life. David's job provides him with a fellowship, as he researches the found contents in the box. When David disappears walking in downtown Brooklyn, halfway through the film, he leaves behind only the obscure cache of letters and postcards from the work of Taubes.
Thereby Todd searches for his friend with the just returning from Italy Madeleine, a friend of both guys. The friends become disillusioned that so few care about anything more than their own lives and how transitory is their new vibrant hipster neighborhood, as right around the corner is the yuppie crowd causing landlords to raise the rents to squeeze the poor artists out. The fervent drama is more than a thriller, but also a puzzling look at the physical and social landscape in both the political world and in the local city neighborhoods that are influenced by the same power plays of capitalism and ideological values.
It's an elliptical and obscure narrative, that has a buzz about it despite its obvious limits.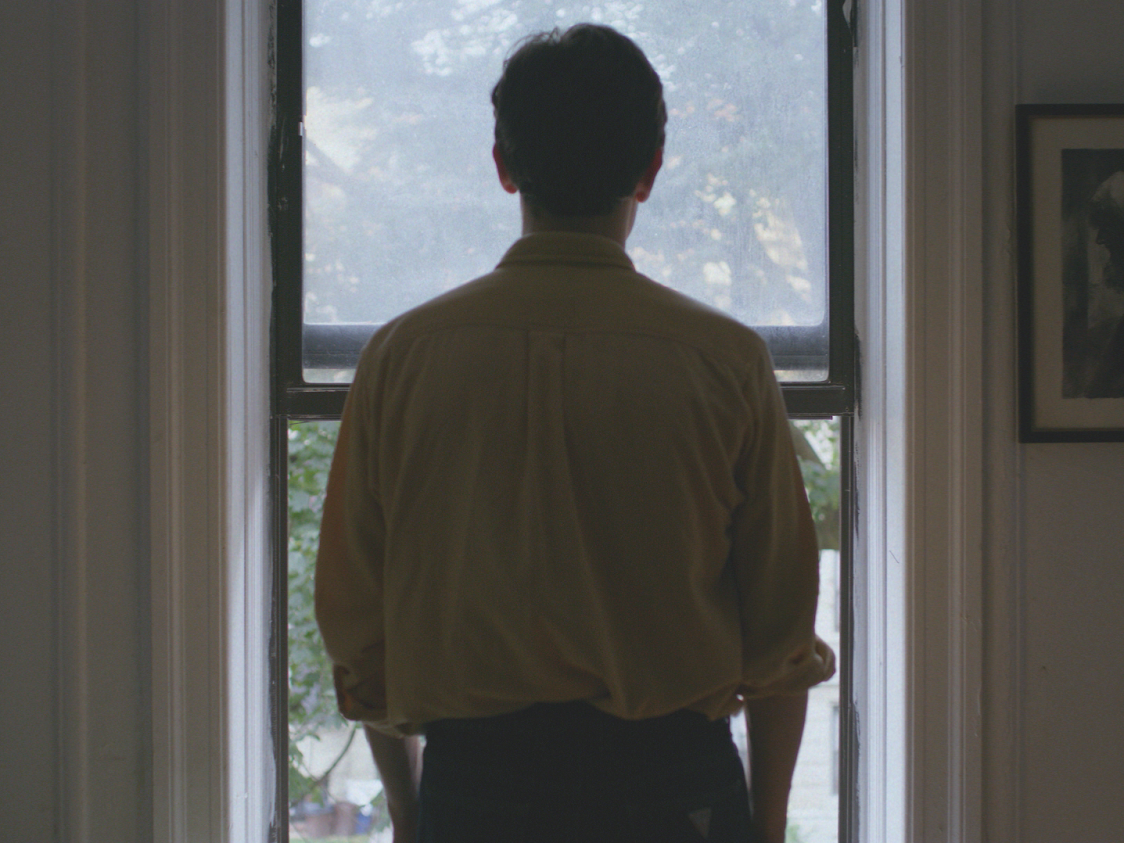 REVIEWED ON 10/5/2018 GRADE: B+