NORMA RAE
(director: Martin Ritt; screenwriters: Harriet Frank Jr./Irving Ravetch; cinematographer: John A. Alonzo; editor: Sidney Levin; music: Martin Ritt; cast: Sally Field (Sally Field), Beau Bridges (Sonny Webster), Ron Leibman (Reuben Warshowsky), Pat Hingle (Vernon), Barbara Baxley (Leona), Gail Strickland (Bonnie Mae), Morgan Paull (Wayne Billings), Robert Broyles (Sam Bolen), John Calvin (Ellis Harper), Bert Freed (Sam Dakin); Runtime: 114; MPAA Rating: PG; producers: Tamara Asseyev/Alex Rose; 20th Century Fox; 1979)
"Sally Field won her first Oscar playing union activist Norma Rae."
Reviewed by Dennis Schwartz
Sally Field won her first Oscar playing union activist Norma Rae. Also winning an Oscar was the theme song sung by Jennifer Warnes "It Goes Like This." Martin Ritt ("Hombre"/"Hud"/"Sounder") directs this social problem drama that openly shows its liberal colors and goes overboard waxing sentimental about the workers. Writers Irving Ravetch and Harriet Frank Jr. (Mrs. Ravetch) try to keep it entertaining, but even though it's based on a real-life character (it's a fictionalized account of Crystal Lee Sutton) it seems phony and strained.
The 31-year-old Norma Rae (Sally Field) is a gritty widow (hubby died in a barroom brawl) with two children (one of whom is illegitimate), who doesn't have a formal education but possesses good common sense. She's a minimum-wage worker in a small town Southern textile mill with intolerable working conditions (the film was shot in Alabama). Her factory worker dad (Pat Hingle) dies for lack of proper medical attention, while her mother (Barbara Baxley) is going deaf from the excessive noise of the factory's equipment. Other workers suffer from the rampant consumptive effects of "brown lung" disease. Problem is the factory owners refuse to permit the workers to have a union to address their grievances. But aggressive liberal intellectual Jewish New York labor organizer Reuben (Ron Leibman) arrives in town and joins forces with the sexually promiscuous, firebrand commoner and conservative Norma Rae and the two opposites form a platonic relationship and are able to gain acceptance of the union among the workers despite hostility from the bosses and many of the frightened workers who are fearful of losing their jobs. The cotton mill is the only game in town, which makes the stakes high for both sides.
The simplistic plot builds a story around Norma marrying fellow worker Sonny Webster (Beau Bridges), later working at a service station, who becomes jealous of her relationship with the educated glib organizer and of an angry Norma undermining management from within and eventually rallying the workers to strike. This forces management to give in or else production stops.
The well-intentioned, well-acted and technically sound film proved to be a real crowd pleaser and did very well at the box office. But it was plodding, contrived, vague and over simplistic, and the Field character's almost universal acceptance by the diverse workers never seemed quite believable.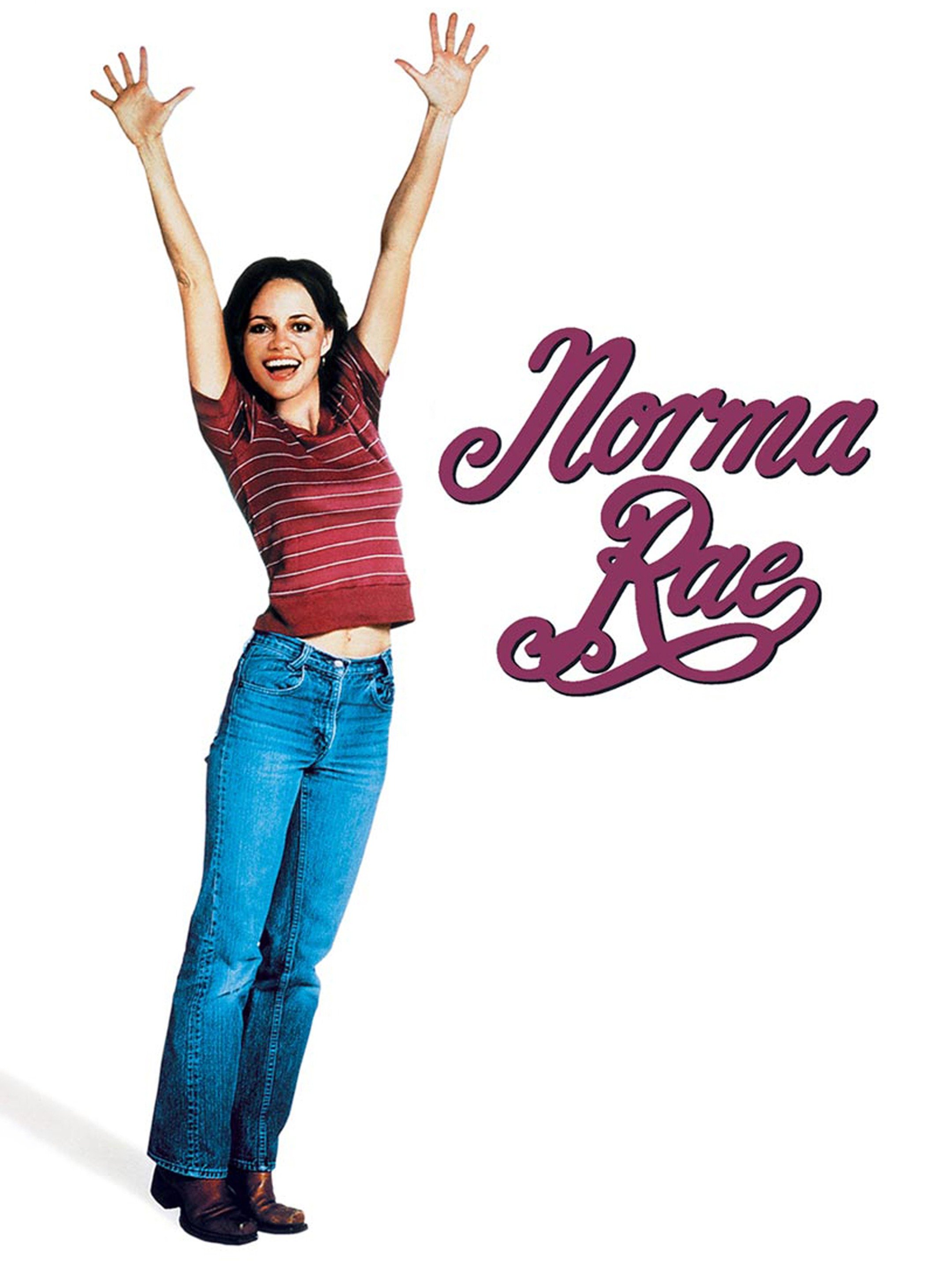 REVIEWED ON 2/23/2009 GRADE: C+