NO MAN OF HER OWN
(director/writer: Mitchel Leisen; screenwriters: Sally Benson/Catherine Turner/from the novel I Married a Dead Man by Cornell Woolrich; cinematographer: Daniel L. Fapp; editor: Alma Macrorie; music: Hugo Friedhofer; cast: Barbara Stanwyck (Helen Ferguson, Patrice Harkness), John Lund (Bill Harkness), Catherine Craig (Rosalie Baker), Jane Cowl (Mrs. Harkness), Henry O'Neill (Mr. Harkness), Milburn Stone (detective), Esther Dale (Josie), Griff Barnett (Dr. Parker), Richard Denning (Hugh Harkness), Phyllis Thaxter (Patrice Harkness), Carole Matthews (Irma), Lyle Bettger (Steve Morley); Runtime: 97; MPAA Rating: NR; producer; Richard Malbaum: Paramount/Olive Films; 1950-B/W)
"This overlooked film noir is deliciously delirious."
Reviewed by Dennis Schwartz

Gay filmmaker Mitchel Leisen ("Easy Living"/"Midnight"), known for making women's pictures, does a marvelous job directing the closeted mystery writer Cornell Woolrich's brilliant mystery novel I Married A Dead Man, changing the author's grim and ambiguous ending with a happy and lucid one. Leisen co-writes the screenplay with the talented female writers Sally Benson and Catherine Turner. The film's greatness hinges on the sensitive performance by Barbara Stanwyck–who makes you believe this implausible tale despite the far-fetched story not being believable.

This overlooked film noir is deliciously delirious.

The film opens with the penniless and homeless unmarried 40-something pregnant Helen Ferguson (Barbara Stanwyck) in an unfamiliar Manhattan hunting down financial support from the cad boyfriend who made her pregnant and deserted her, Steve Morley (Lyle Bettger). When she knocks on his skid-row apartment door he's with a blonde and without opening the door or talking to her, slips her a train ticket to San Francisco. 

On the train, during the July fourth week-end, the depressed Helen is befriended by the happy newlyweds Patrice (Phyllis Thaxter) and Hugh Harkness (Richard Denning), just back from a European holiday. The pregnant bride mentions she never met her wealthy in-laws, and says she hopes they like her when she stays with them during her pregnancy. When Patrice insists that Helen try on her expensive wedding ring, with both their names engraved on it, while they're in the restroom chatting, the train crashes and the married couple dies. Helen is rescued and her baby boy is delivered by caesarian section in the hospital. She's given a private room in the hospital through the courtesy of Hugh's parents, when it's mistakenly believed she's Patrice because she's still wearing the ring. After her hospital stay, she reluctantly stays in the luxurious suburban Caulfield, Illinois home of her in-laws, Mrs. Harkness (Jane Cowl) and Mr. Harkness (Henry O'Neill), and is made to feel at home by their friendly servant Josie (Esther Dale). Hugh's older brother Bill (John Lund) also is there and falls in love with her. Bill is protective of the anxious woman, who feels funny about the deception but doesn't know how to tell these wonderful folks the truth without hurting both them and herself. She's also fortunate Patrice has no family.

Spoiler: in the next paragraph.

When the low-life scoundrel figures out that Helen is taking Patrice's place and her family is rich, he comes to her small town to blackmail her and forces her to marry him. Bill is aware she's in trouble and despite knowing she's not his brother's wife and living a lie, finds a way to rescue her from the monster and dumps his dead body on a passing freight train. But the imposter is still haunted by guilt-feelings until the cops knock on her door a few months later and she learns she will be able to start a new life in paradise when another woman confesses to murdering the bastard.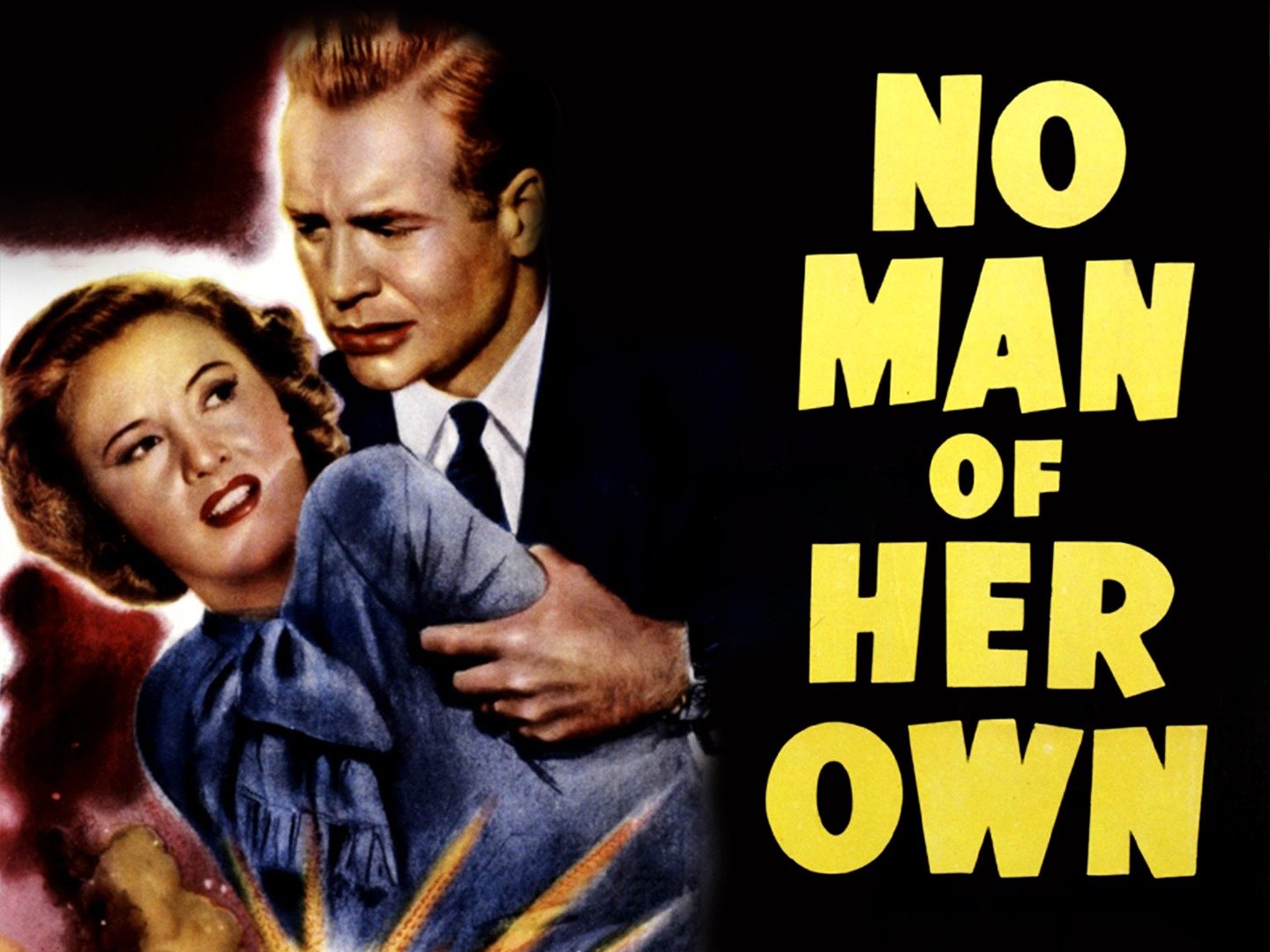 REVIEWED ON 6/1/2022 GRADE: A-