NO EXIT
(director: Damien Power; screenwriters: novel by Taylor Adams/Andrew Barrer, Gabriel Ferrari; cinematographer: Simon Raby; editor: Andy Canny; music: Miles Hankins/Marco Beltrami; cast: Dennis Haysbert(Ed), Dale Dickey (Sandi), Mila Harris (Jay), David Rysdahl (Lars), Danny Ramirez (Ash), Benedict Wall (Cpl. Ron Hill), Havana Rose Liu (Darby), Hweiling Ow (Darby's Mom; Runtime: 95; MPAA Rating: R; producer; Scott Frank: Hulu; 2022)
"A low-budget child kidnapping thriller about traffickers that fails to be tense."
Reviewed by Dennis Schwartz

It's a low-budget child kidnapping thriller about traffickers that fails to be tense. It's adapted from a 2017 novel by Taylor Adams, that's lightweight and one that is a fast read meant for travelers to kill time on their plane trip. The Aussie director Damien Power ("Killing Ground") and the writers Andrew Barrer, and Gabriel Ferrari, despite their taut script, find that their film goes straight to streaming on Hulu–which should be a red flag for viewers.

During a blizzard a bunch of strangers are stranded at an isolated highway rest stop in the Utah mountains (filmed in New Zealand), who come together to wait out the storm while all roads are closed. Not long after arriving, the college student, Darby (Havana Rose Liu), discovers a kidnapped young girl named Jay (Mila Harris) hidden and tied up in a van belonging to one of the people inside.

The troubled Darby is for the seventh time in rehab trying to kick her drug addiction when she receives news her estranged mom (Hweiling Ow) is in a Salt Lake City hospital for a brain aneurysm and steals a staffer's car to go see her. She can't get cell reception at the rest spot, so she waits inside with the others trying to figure out how to get help.

Those inside the rest stop include the older couple Ed (Dennis Haysbert), an ex-Marine, and Sandi (Dale Dickey), a retired nurse,  and two men who are alone, the weird looking fidgety Lars (David Rysdahl) and the affable jock Ash (Danny Ramirez).

Power has difficulty keeping things together as the plot twists begin to pile up when the guilty party is discovered early on during a card game and the whodunit loses its surprise element and much of its entertainment value, and thereby relies on gun-play for its resolution.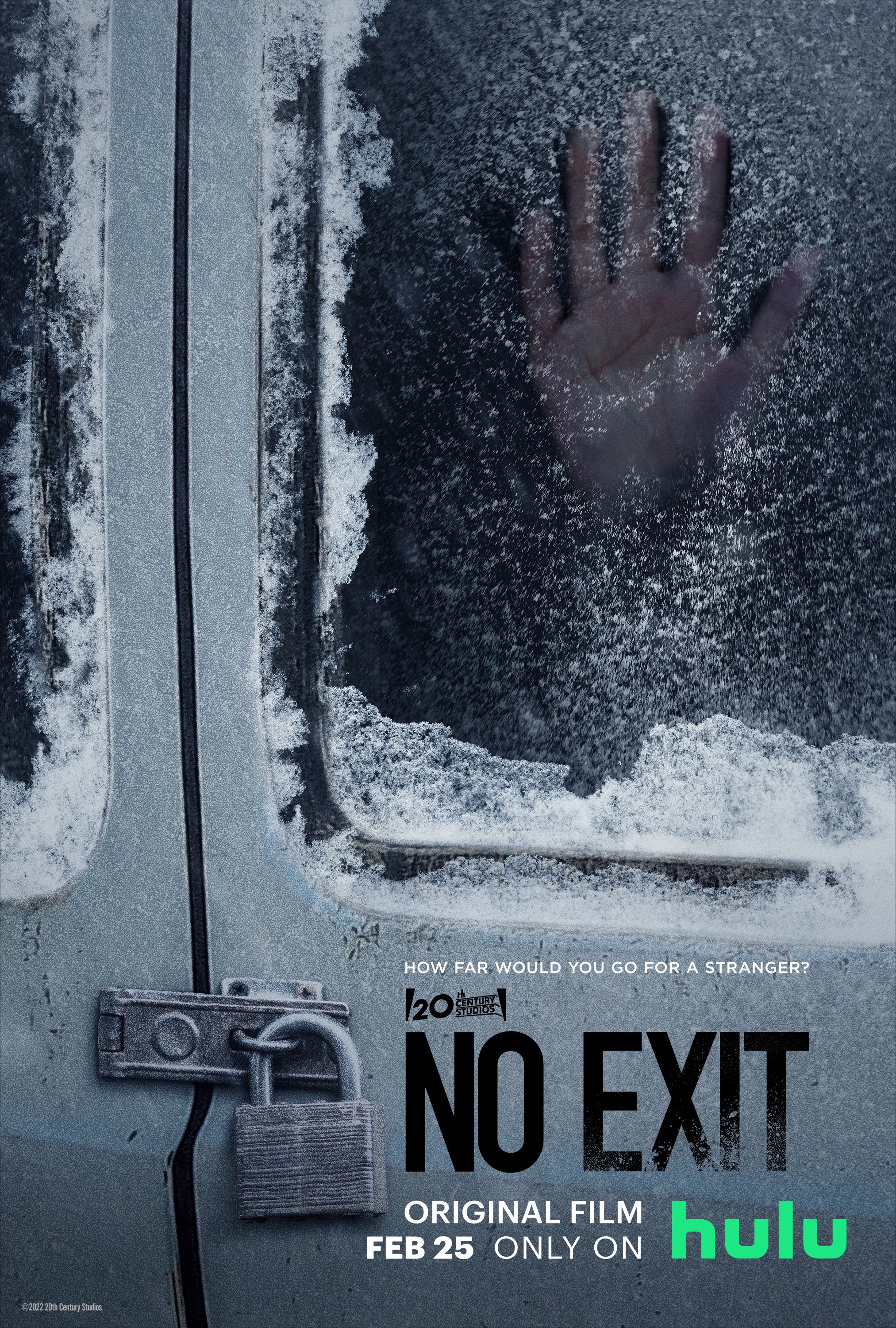 REVIEWED ON 3/5/2022 GRADE: C+