NAVALNY
(director: Daniel Roher;  cinematographer: Niki Waltl; editors: Maya Hawke/Langdon Page; music:Marius de Vries and Matt Robertson; cast: Alexi Navalny, Mariya Pevchikh, Yulia Navalnaya, Christo Grozev; Runtime: 98; MPAA Rating: NR; producers; Odessa Rae, Diane Becker, Melanie Miller, Shane Boris: CNN Films and HBO Max/Fishbowl Films; 2022-USA-in Russian with English subtitles)
"A pointed and unnerving must see biopic documentary of the 45-year-old Russian opposition leader Alexei Navalny in the aftermath of being poisoned."
Reviewed by Dennis Schwartz

Toronto's Daniel Roher ("Once Were Brothers") directs a pointed and unnerving must see biopic documentary of the 45-year-old Russian opposition leader Alexei Navalny in the aftermath of being poisoned on August 2020 on the orders of Russian President Putin, as he was removed from a flight from Siberia to Moscow after falling severely ill. He survived the novichok poisoning (a nerve agent which makes it appear death is from natural causes) after a a short term in a Russian hospital and a month of recovery in a Berlin hospital.


After an investigation by the Bulgarian journalist Christo Grozev showed N. was targeted by operatives in the Russian government, he fearlessly returns home to Putin's authoritarian country with his wife Yulia. Upon his return home, N. was arrested on February 2021 and sentenced to at least 3 ½ years on trumped up charges. His arrest brought out a massive protest in Moscow.

Roher confronts the media savvy and unafraid of martyrdom Navalny with some tough questions, some that he's not happy with but still answers (he was asked if he was the President how would Russia be different–and he answers saying there would be a free press, transparent elections and more local autonomy).

The film's highlight, though it was reported previously, still made my day, as it shows us Navalny prank calls his would-be assassins and tricks one of the morons to run-by the plot details – telling how they laced his blue underwear with poison and cleaned up the evidence.

N. seems like the only hope for the world to have a Russian leader pledged to freedom.
This film was shot as dark events are now happening in the Ukraine. As Russia threatens with a large build-up of troops at its eastern borders, where mostly Russian is spoken.

It played at the Sundance film festival.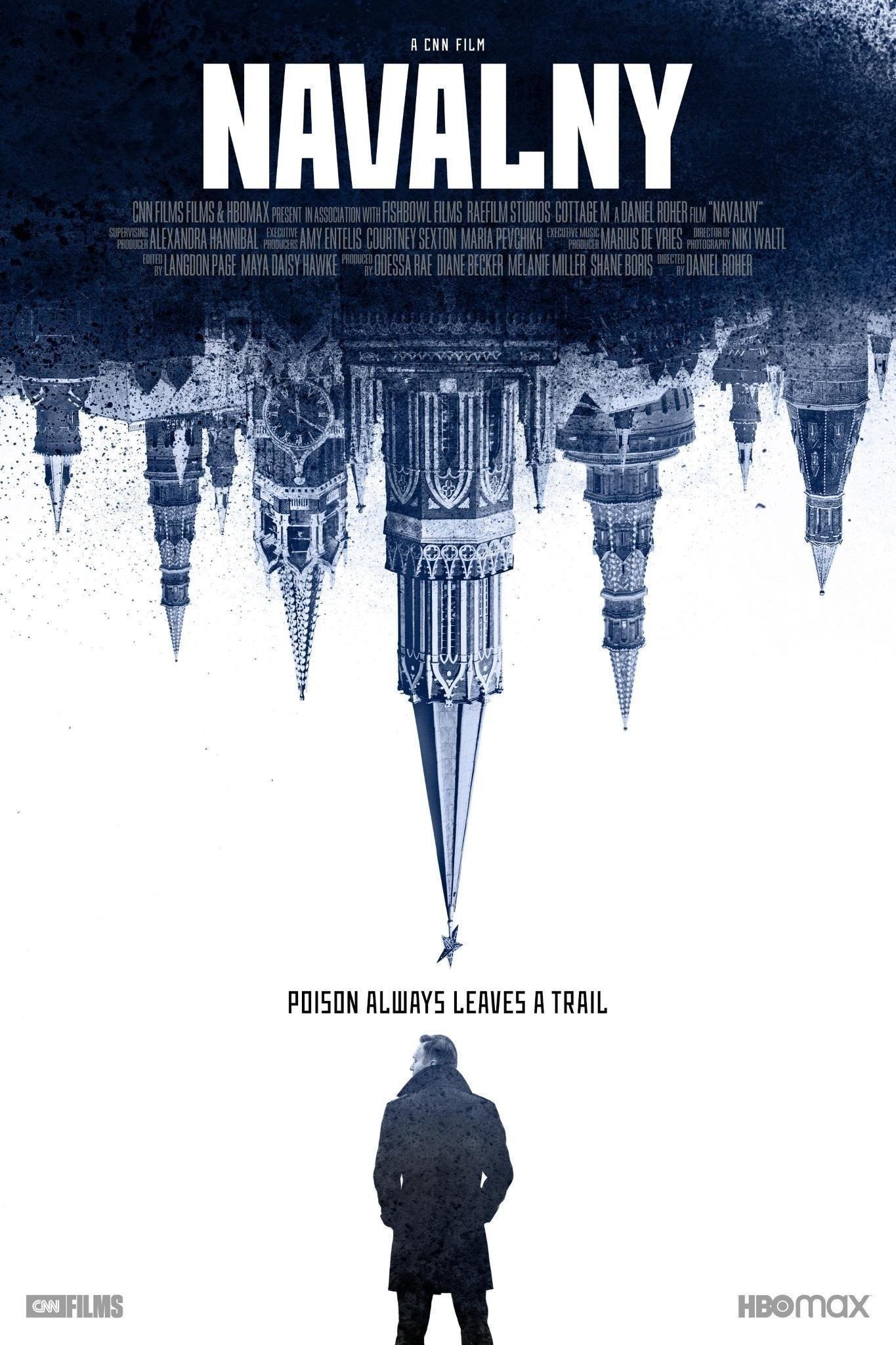 REVIEWED ON 1/29/2022 GRADE: A