LOOK WHO'S LAUGHING
(director: Allan Dwan; screenwriters: James V. Kern Story & screenplay/Zeno Klinker/Dorothy Kingsley/Don Quinn/Leonard Levinson; cinematographer: Frank Redman; editor: Sherman Todd; music: Roy Webb; cast: Edgar Bergen, Jim and Marion Jordan (Fibber McGee and Molly), Lucille Ball (Julie Patterson), Harold Peary (The Great Gildersleeve), Charles Halton (Sam Cudahy), Lee Bonnell (Jerry), Dorothy Lovett(Marge), Neil Hamilton (Hilary Horton); Runtime: 78; MPAA Rating: NR; producer: Allan Dwan; RKO; 1941-B/W)
"Slight comedy featuring top radio stars of the time."
Reviewed by Dennis Schwartz

Allan Dwan ("The Three Musketeers"/"Frontier Marshal") directs this slight comedy featuring top radio stars of the time. The jokes are corny and the plot is tired but the radio stars Edgar Bergen, the ventrilquist for Charlie McCarthy, and the Fibber McGee (Jim Jordan) and Molly (Marion Jordan) comedy act, along with their costar The Great Gildersleeve (Harold Peary), give us a sample of what was popular during the 1940s on radio. But that brand of comedy no longer connects with a modern audience.

It's based on the story and screenplay by James V. Kern. Don Quinn and Leonard Levinson wrote the material for Fibber McGee and Molly, while Zeno Klinker and Dorothy Kingsley wrote the material for Bergen.

The ventriloquist Edgar Bergen finishes his last radio show of the season and throws a party to celebrate the upcoming wedding of his assistant Julie Patterson (Lucy Ball), someone he's in love with, and his business manager Jerry Wood (Lee Bonnell ). After the party Edgar and his puppet Charlie McCarthy fly on Edgar's new plane to kick off their summer vacation. When lost Edgar makes an emergency landing  in Wistful Vista. There he is greeted by old friends Fibber and Molly McGee. They get Edgar involved in a deal to bring the Horton aircraft factory to Wistful Vista, which Fibber, as head of the Chamber of Commerce, is anxious to pull off the deal as something good for the community. But the realtor Sam Cudahy (Charles Halton) has a greedy reason to purchase the air-strip, and has Gildersleeve do his bidding.

By the third act everything works out well, as Fibber secures the deal with Horton and Edgar reconnects with Julie.

It's not a bad film as much as a passe one. The few comic moments are sparked by Charlie McCarthy.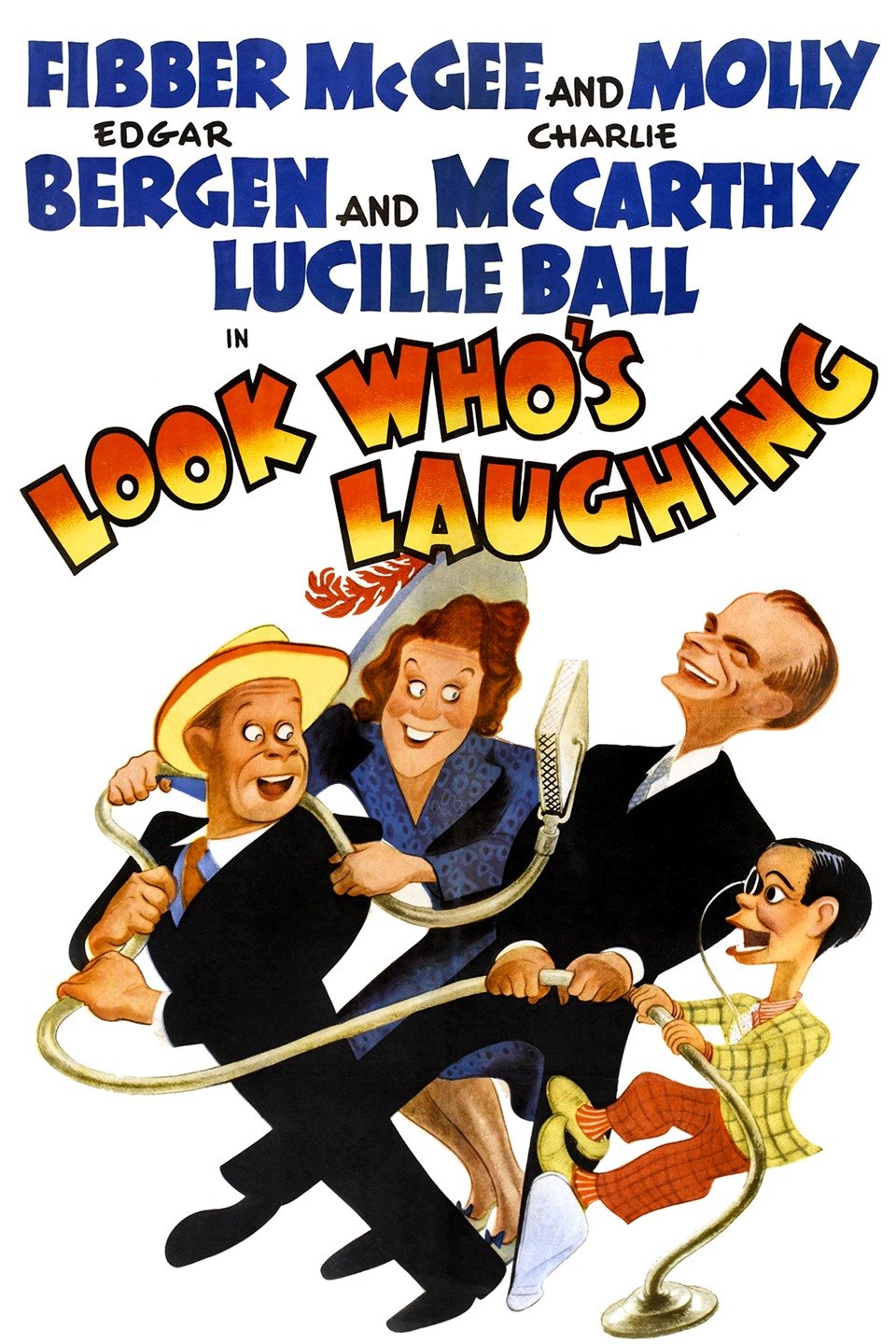 REVIEWED ON 5/5/2018 GRADE: C+