MYSTERY, ALASKA
(director/writer: Jay Roach; screenwriter: David E. Kelley/Sean O'Byrne; cinematographer: Peter Deming; editor: Jon Poll; music: Carter Burwell; cast: Russell Crowe (Sheriff John Biebe), Hank Azaria (Charles Danner), Mary McCormack (Donna Biebe), Burt Reynolds (Judge Walter Burns), Lolita Davidovich (Mary Jane Pitcher), Colm Meaney (Mayor Scott Pitcher), Maury Chaykin (Bailey Pruitt), Michael Buie (Connor Banks), Kevin Durand (Tree), Ron Elard (Shank Marden), Little Richard (himself), Jim Fox (himself), Phil Esposito (himself), Mike Meyers (Color Analyst), Judith Ivey (Joanne Burns), Rachel Wilson (Judge's Daughter), Michael McKean (Mr. Walsh), Ryan Northcott (Stevie Weeks); Runtime: 118; MPAA Rating: R; producers: David E. Kelley/Howard Baldwin; Hollywood Pictures; 1999)
"If you're looking for a good hockey film, you won't find it here."
Reviewed by Dennis Schwartz
A manipulative and dumb feel-good sports movie about a publicity stunt that results in the professional NY Rangers playing a televised exhibition hockey game against the townies of Mystery, Alaska (a fictional town with a population of 633). It's directed as an homage to the little folks by Jay Roach ("Austin Powers"/"Meet The Parents") and is written as just so much fluff by TV man David E. Kelley and Sean O'Byrne. It's better suited to be a TV movie than a Hollywood film.

Hometown boy Charles Danner (Hank Azaria) gets rejected by the pretty local damsel Donna Biebe (Mary McCormack) for the now town sheriff John Biebe (Russell Crowe) and local hockey star, and deserts Mystery to become a sports journalist for Sports Illustrated. He writes an article about his hometown's love for hockey played on the pond. Thereby he gets the NHL to buy into sending the NY Rangers to play them in an exhibition game for publicity.

There are a few minor subplots along the way to juice up the slight plot, like if the town's stern judge (Burt Reynolds) will coach the team after keeping far away from hockey for a long time and if the 33-year-old sheriff will become the team captain rather than coach and make way for the new high school senior star (Ryan Northcott). There are other corny subplots showing love for small towns, hockey and nice folks, and hatred for big corporations, TV people, adulterers and New Yorkers.

The film's highlight is the big game, whereby the town builds an outdoor rink for the game and TV announcers Jim Fox and Mike Meyers (toying with a Canadian accent) come in to do the game (it was filmed in the Alberta Rockies), and Little Richard sings the national anthem. We're left to wonder how the underdog locals, noted for their lively Saturday afternoon tussles on the pond the last 13 years will fare against the mighty Rangers and if they will not lose face if they get routed.

The cliched characters are stiffly acted. There's one scene that was an unintentional riot, where the hockey playing stud named Skank (Ron Eluard) fornicates with the mayor's (Colm Meaney) wife (Lolita Davidovich) and then he goes to confront the mayor and offer a sincere apology for his action.

If you're looking for a good hockey film, you won't find it here.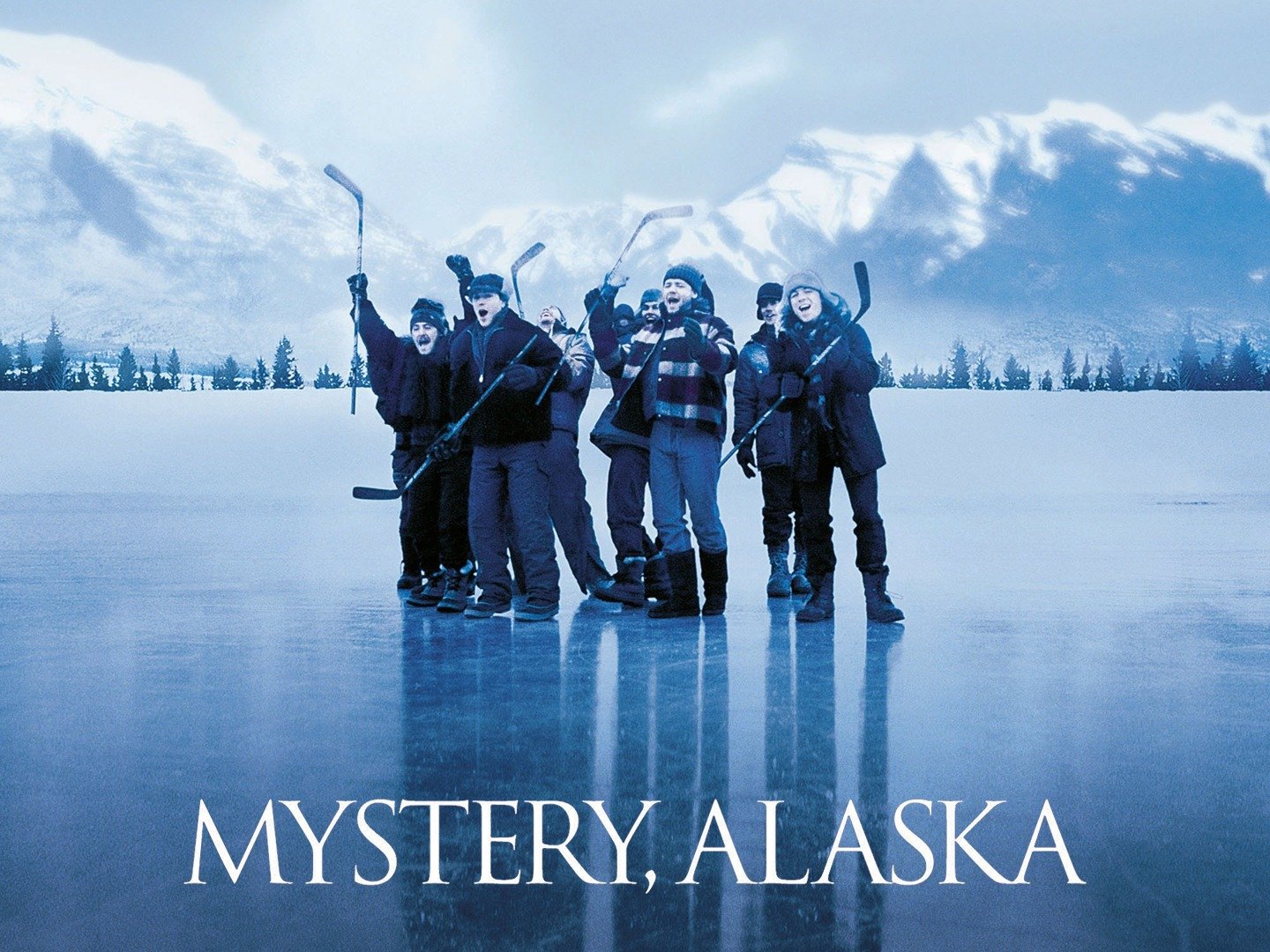 REVIEWED ON 1/29/2021 GRADE: C