MURINA
(director/writer: Antoneia Alamal Kusijanovic; screenwriters: story by Kusijanovic/Frank Graziano; cinematographer: Helene Louvart; editor: Vladimir Gojun; music: Evqueni Galperine/Sacha Galperine; cast: Gracija Filipovic (Julija), Leon Lucev (Ante), Danica Curcic (Nela), Cliff Curtis (Javier), Jonas Smulders (David), Klara Mucci (Yacht girl; Runtime:  96; MPAA Rating: NR; producer: Zdenka Gold/Rodrigo Teixeira/Danijel Pek; Kino Lorber; 2021-Croatia/USA/Brazil/Slovenia-in Croatian, Spanish, English, with English subtitles)
"It's a predictable melodrama that turns out to be not so predictable."
Reviewed by Dennis Schwartz
The first-time feature film director Antoneia Alamal Kusijanovic was born in Dubrovnic and is based in New York. She co-writes this poignant lyrical film with Frank Graziano, a film based on her story about men controlling women in a patriarchal society. It's a drama about a power conflict between a smothered teenage daughter by her dad who wants her freedom. It's a battle between Julija (Gracija Filipovic), and her set in his ways domineering father, Ante (Leon Lucev).

In the heavenly scenic but isolated Croatian island, on the Adriatic Sea, Julija's abusive villainous dad has set up a meeting with an old friend and former employer, the super good-looking magazine cover boy, the wealthy Spanish land-developer, Javier (Cliff Curtis, Maori actor), who wants to buy land from Ante so he can build a resort on the island. The antsy Ante thinks he will make a bundle from the deal with his smooth operator tycoon pal, and make his subdued 'Beauty Queen' wife Nela (Danica Curcic) and unhappy restless daughter happy after he resettles the family in the bustling big city of Zagreb. But things are sticky because Javier and Nela were once lovers.

Javier arrives in a big yacht with an entourage, and offers hope that Julija's life will soon change for the better (as she feels as if an imprisoned princess). He flirts with her, but treats her with more respect than does her father.

Filipovic looks sexy in her bathing suit and swims around the island as if a pro swimmer. The underwater cinematographer Zoran Mikinčić-Budin gives us gorgeous water shots, while the brilliant chief cinematographer, Helene Louvart, gives us a steady diet of satisfying locale shots.


It's a predictable melodrama that turns out to be not so predictable. It's also well-acted and offers a well-told story by the gifted young director.


It won the Camera d'Or trophy for best first feature at Cannes in 2021.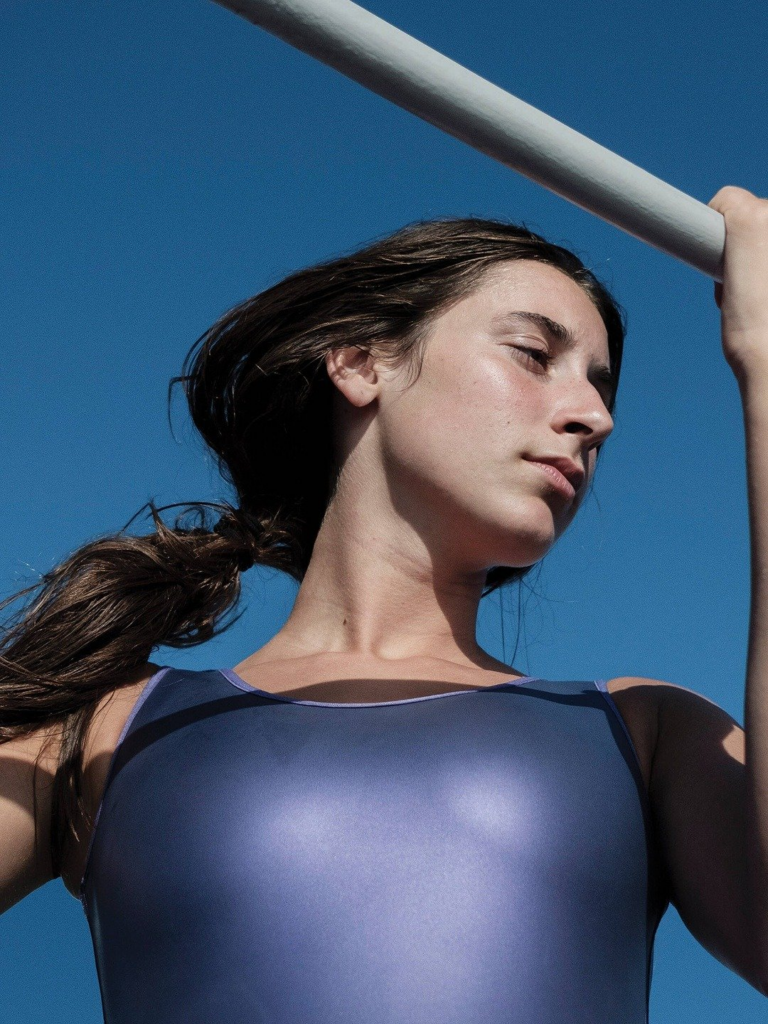 REVIEWED ON 12/15/2022 GRADE: B