MUNICH: THE EDGE OF WAR
(director: Christian Schwochow; screenwriters: Ben Power, adapted from the novel Fatherland by Robert Harris; cinematographer: Frank Lamm; editor: Jens Kluber; music: Isobel Waller-Bridge; cast: George MacKay (Hugh Legat), Jannis Niewöhnern (Paul von Hartman), Jeremy Irons (Neville Chamberlain), Liv Lisa Fries (Lenya), Jessica Brown Findlay (Pamela Legat), Sandra Hüller (Helen Winter), August Diehl (Franz Sauer), Alex Jennings (Sir Horace Wilson), Ulrich Matthes (Adolph Hitler); Runtime: 123; MPAA Rating: PG-13; producer; Andrew Eaton: Netflix; 2021-Uk-Germany-in English & German, with English subtitles when necessary)
"Blends facts with fiction."
Reviewed by Dennis Schwartz

German filmmaker Christian Schwochow' ("Paula"/"Cracks in the Shell") war thriller is about a vital moment for diplomats on the eve of War II that would have changed history if true. The script by Ben Power is based on the factual novel Fatherland by Robert Harris, as the film blends facts with fiction. It excels in getting the period details just right and the fast pace for the film of 123 minutes is pleasing.

In 1938, the British Prime Minister Neville Chamberlain (Jeremy Irons, at the top of his game), whom history has rightfully scorned as the foolish appeaser to Hitler's aggression (invading the Sudetenland region), is trying to avert war with Germany at all costs. The UK, along with France and Italy arrive in Munich to sign a controversial peace treaty giving Hitler (Ulrich Matthes) Czechoslovakia in exchange for peace. Meanwhile Chamberlain's secretary, Hugh (George Mackay), hears that his estranged German Oxford University friend, Paul von Hartman (Jannis Niewöhnern), needs to forward a secret document to Brit officials and he reacts by rushing along with Paul to the conference to try and stop his P.M. from signing that faulty agreement. But the ailing Chamberlain, viewed as a grandfatherly figure, refuses to listen to either one and arrogantly signs the treaty.

The event in Munich still lives today in infamy as an act of moral cowardice. It was the ultimate deal made with the devil. The film is trying to see if it were possible to change history for the better. But without real facts to support its view.

It should be noted that both Mackay and Niewöhnern play fictional characters.

Though the acting and production values are good, and it makes for an enjoyable watch, it's still only fiction tamped up by real history, and more fit to be a TV mini-series than a blockbuster historical movie.

Though it might give you something to ponder about if you want to go down that road, a road ignored by historians.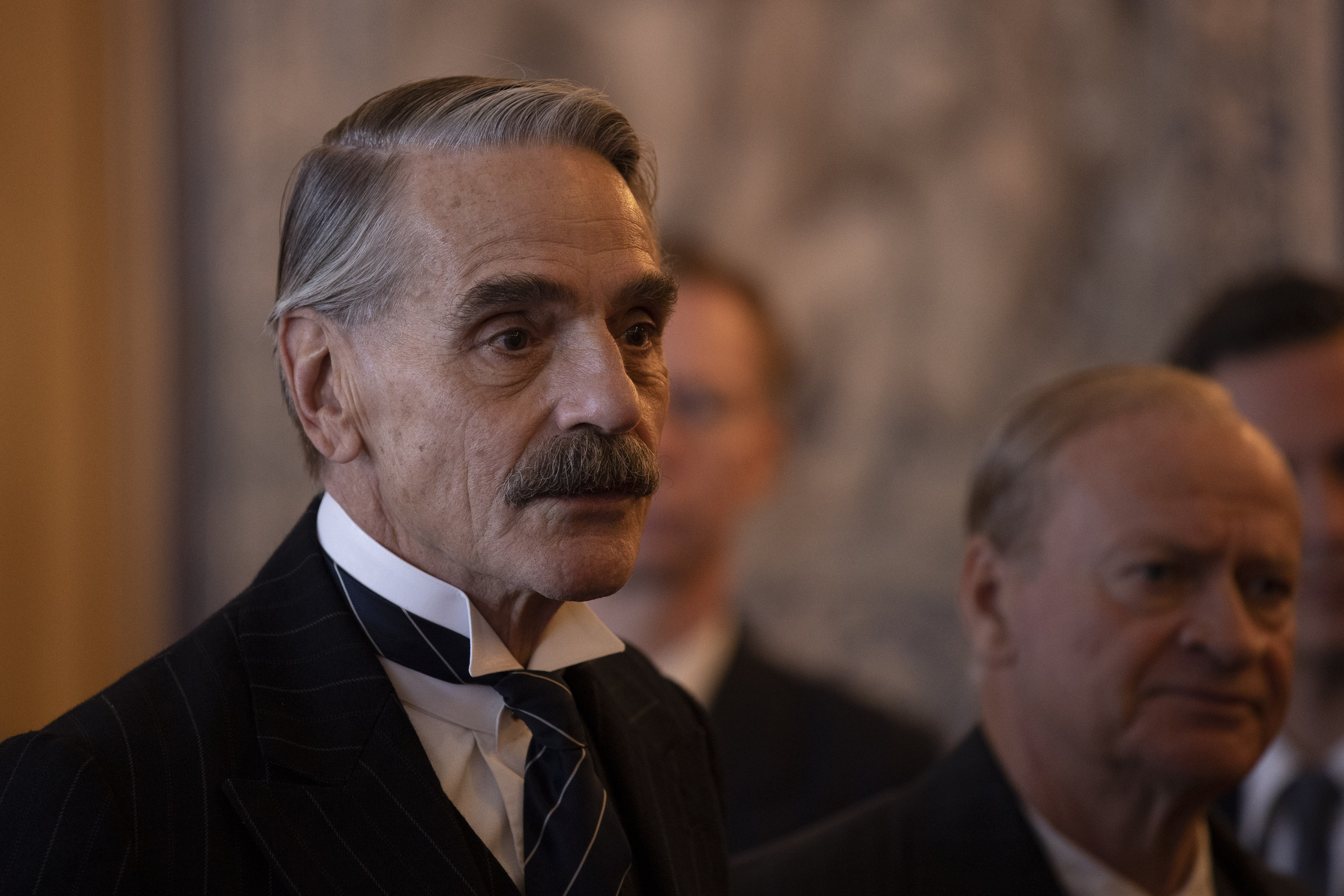 REVIEWED ON 1/15/2022 GRADE: C+