MOTHER, MAY I
(director/writer: Laurence Vannicelli; cinematographer: Craig Harmer; editor: Keola Racola; music: Marc Riordan; cast: Robin Winn Moore (Tracy), Holland Roden (Anya), Kyle Gallner (Emmett), Daphne Raines (Realtor), Michael Giannone (Mortician), Chris Mulkey (Bill), Robin Wynn Moore (Tracy); Runtime: 99; MPAA Rating: NR; producers: Bogdan George Apetri, Daniel Brandt, Cole Eckerle, Daisy Long, Holland Roden, Sam Slater; Dark Sky Films; 2023)
"Suspense over childhood trauma becomes mind-boggling."
Reviewed by Dennis Schwartz

Laurence Vannicelli ("Vera"/"The Young Housefly") is the writer-director of this thriller that has much to say about the relationship between a mother and son. The horror pic plays more like a psychological mood piece than a horror pic.


The NYC resident Emmett (Kyle Gallner) has just inherited a beautiful old farmhouse in the country of upstate NY from his estranged mother Tracy (Robin Winn Moore). Mom is seen in the opening scene as a dead middle-aged woman lying on the floor of her house, with bugs crawling over her. At the mortuary, she's cremated and Kyle sprinkles her ashes on a lake near her cottage. He's accompanied by his poetess girlfriend Anya (Holland Roden), who also has mother issues. Later they inspect the home he hasn't visited in years. It holds personal items of Tracy's life that serve as memories when she was a bohemian dancer in her youth.
We learn in due time that Emmett went into home care as a child and can barely remember his mother, whom he never forgave for rejecting him.

We learn things about the mother-son relationship from the psychodrama experiment conducted by Anya, to role-play the roles of mother and son, a therapy exercise that she learned from her therapist mother. These experiments are topped off by the couple taking psychedelic mushrooms. Though Anya never met his mom, on drugs she acts just as if possessed by his mom. But strangely acts that way even when the drugs wear off, and still dresses in his mom's clothes.

Cinematographer Craig Harmer employs unsettling long-distance shots, that leave the viewer with a queasy feeling that things are not completely right. The lead actors are terrific getting into their possessed characters, and the suspense over childhood trauma becomes mind-boggling.

Emmett is now left wondering if the abandonment by his mom really happened or was he misled all this time by his therapists, as the third act leads to an unpleasing cynical happy ending leaving more questions than answers.

It played at the Brooklyn Horror Film Festival.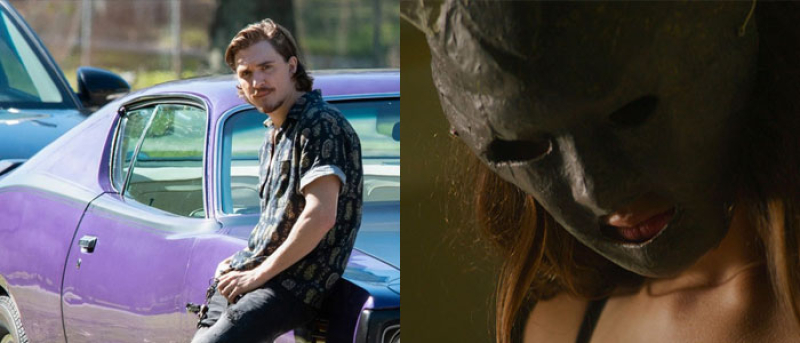 REVIEWED ON 8/18/2023  GRADE: B