MOONAGE DAYDREAM
(director/writer: Brett Morgen; cinematographer: animation and graphics by Stefan Nadelman; editor: Brett Morgen; music: David Bowie/Tony Visconti; cast: David Bowie (archive footage); Runtime: 140; MPAA Rating: NR; producers: Brett Morgen/Bill Gerber, Debra Eisenstadt; HBO/Neon; 2022-Germany/USA)
"This is a fulfilling film Bowie's hardcore fans should crave."
Reviewed by Dennis Schwartz

An appropriately glorious experimental biopic musical doc (not in chronological order) on the late English legendary singer David Bowie (1947-2016), who died of cancer. Bowie narrates the film that covers his glorious 54-year career and features never before seen footage. It's energetic, colorful, smartly directed, and is written and edited by the visionary filmmaker, the L.A.-born Brett Morgen ("Jane"/"Crossfire Hurricane"). It has its surreal moments, times it idolizes Bowie too much, its fun moments when we see his private art work and times he shares his life views (which he doesn't articulate all that well and maybe even comes off looking a bit pretentious).

Morgen was granted by the Bowie estate free access to all his material: which includes his music, his movie roles, his paintings and even his unseen before concert films. The film also tells of his 1992 marriage to super-model Iman. It gives us acid-trip psychedelia visuals and creative animation and graphics by Stefan Nadelman, which fit the chameleon moods of the fluid super-star rocker.

This is a fulfilling film Bowie's hardcore fans should crave (I'm only a casual fan, but immensely enjoyed it). It's a visually exciting film, which should go over even better when released in the fall in IMAX theaters.

The musical performances of his hits from the 1970s like  "Ziggy Stardust and the Spiders from Mars," and those in his final days on his 2016 "Blackstar" album are all splendidly produced.

It's not the definitive Bowie documentary, but the one where I think I got to know the ever-evolving Bowie better than I did in the other docs.

It played at the Cannes Film Festival.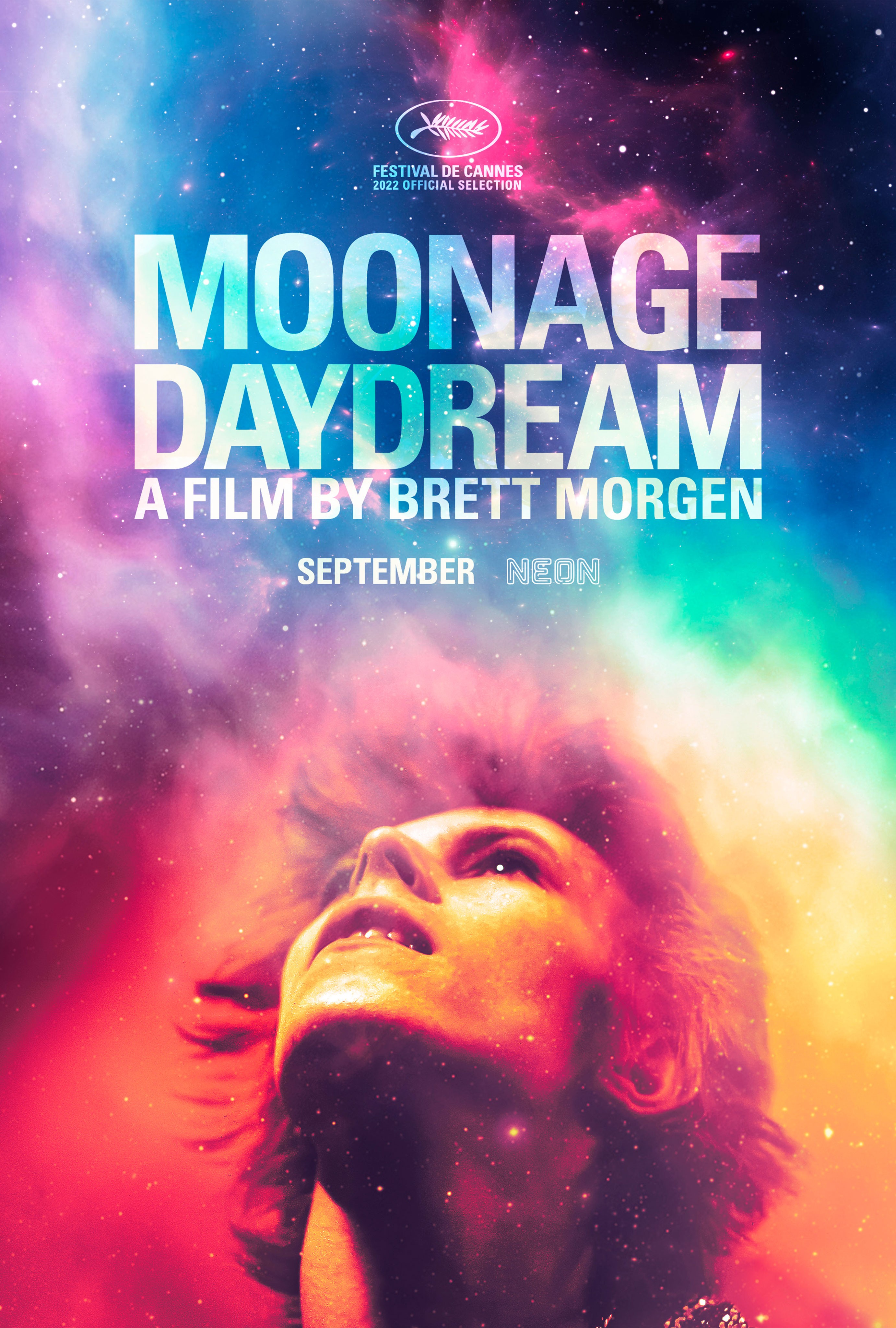 REVIEWED ON 7/8/2022 GRADE: B+