MEDDLER, THE
(director/writer: Lorene Scafaria; cinematographer: Brett Pawlak; editor: Kayla M. Emter; music: Jonathan Sadoff; cast: Susan Sarandon (Marnie Minervini), Rose Byrne (Lori), J.K. Simmons (Zipper), Jason Ritter (Jacob), Jerrod Carmichael (Freddy), Cecily Strong (Jillian), Lucy Punch (Emily), Casey Wilson (Trish), Harry Hamlin (TV Dad), Sarah Baker (Elaine); Runtime: 100; MPAA Rating: NR; producer: Joy Gorman Wettels; Sony Pictures Classics; 2015)
"Uplifting fluff drama on an over-protective but a well-meaning mother."
Reviewed by Dennis Schwartz

Lorene Scafaria ("Seeking a Friend for the End of the World") is writer and director of this uplifting fluff drama on an over-protective but a well-meaning mother. It's meant as a semi-autobiographical comedy. Susan Sarandon gives an enjoyable and energetic performance as the meddling mother, playing a funny role as someone likable.

When her husband dies Marnie (Susan Sarandon) relocates from New Jersey to Los Angeles to be closer to her daughter Lori (Rose Byrne), a Hollywood screenwriter. Marnie has been left financially well-off. This gives her time to try and be around her daughter all the time and give her as much advice as possible. Mom also makes time to be a do-gooder to strangers. She befriends one of Lori's friends, Jillian (Cecily Strong), and becomes her surrogate mom; helps African-American Freddy (Jerrod Carmichael), who works in an Apple store make career decisions; and does volunteer work at the hospital.  She also, in a funny bit, uses the same shrink as her daughter. Meanwhile Marnie begins a relationship with nice guy retired policeman Zipper (J.K. Simmons), who operates a free-range chicken farm.

The story of bereavement and recovery is sincerely told, but the many cliches and sentimentality keep it from being a keeper. It's best seen as a mild time killer, that has enough funny moments and glimpses of reality to remind you it had some potential to be more than a cutesy manipulative cliched charmer.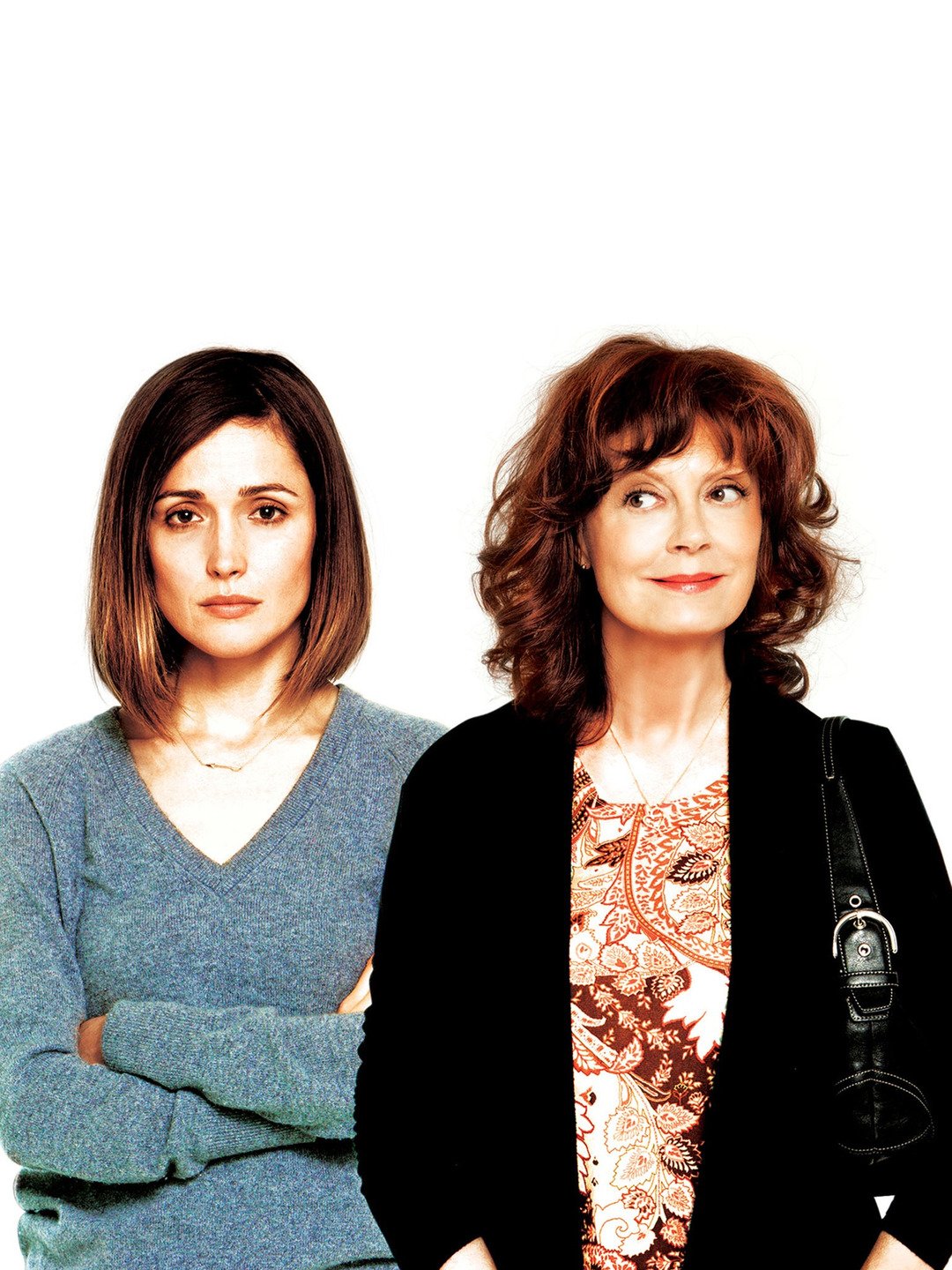 REVIEWED ON 7/7/2016 GRADE: B-