MEANING OF HITLER, THE
(directors:  Michael Tucker/Petra Epperlein; screenwriters: Michael Tucker/based on the book by Sebastian Haffner; cinematographer: Michael Tucker; editor: Michael Tucker; music: Alex Kliment; cast: Martin Amis, Yehuda Bauer, Richard Evans, Deborah Lipstadt, Francine Prose, David Irving, Gavriel Rosenfeld, Matilda Tucker, Wojciech Mazurek; Runtime: 92; MPAA Rating: NR; producers; Petra Epperlein, Michael Tucker, Mike Lerner, Dana O'Keefe: IFC Films; 2020)
"A pointed look back at the creepy Nazi leader by the husband and wife team of Michael Tucker and Petra Epperlein."
Reviewed by Dennis Schwartz

The title is derived from the 1978 book by the German journalist Sebastian Haffner (who lived in Berlin when Hitler was in power). It's co-directed as a pointed look back at the creepy Nazi leader by the husband and wife team of Michael Tucker and Petra Epperlein("Karl Marx City"/"The Flag"), with Epperlein doing the narration. It tells in a free flowing manner what Hitler was all about and by using talking head interviews and many archival movie clips of the monster from the 20th century, the movie acts as an inquiry into his evil and how he has become such a well-known cartoon figure for the Nazi ideology whose ideas still can be a dangerous concern in modern times. The historical documentary comes out at a time when Charlottesville and its recent march for hatred is still fresh in the minds of Americans trying to cope with the fact they elected an openly racist president in Trump–someone not too concerned to say he admires the Führer.

The film uses a number of Holocaust historians, Saul Friedländer, Yehuda Bauer and Deborah Lipstadt, and the historical writers, Martin Amis and Francine Prose, to lay out the tragedies of the Nazi period and tell us several things about Hitler that make him such a revolting person. It summarily points out, in the form of a warning, that his intense psychological problems were no different from those of so many other haters on today's scene. It delves into technology to explain how advances in microphones enabled Hitler to gain notoriety as an animated orator on the world stage, and through the eyes of the Polish archeologist Wojciech Mazurek goes on to discuss such sordid things as the excavation of the Sobibor death camp.

To stir up bitter memories even further, there's a scene that has Holocaust denier David Irving leading some of his idiot followers on a tour of Treblinka and the schmuck is caught on an open mic spewing anti-Semitic "jokes" as he walks through the  extermination camps without showing any concern about the Nazi extermination policy of Jews, Gypsies, homosexuals and other innocent victims.

Epperlein and Tucker's worthy historical film reminds us we better learn the lessons of the past. It warns us not to take too lightly these modern-day demagogues, or it could be possible to repeat the Hitler tragedy.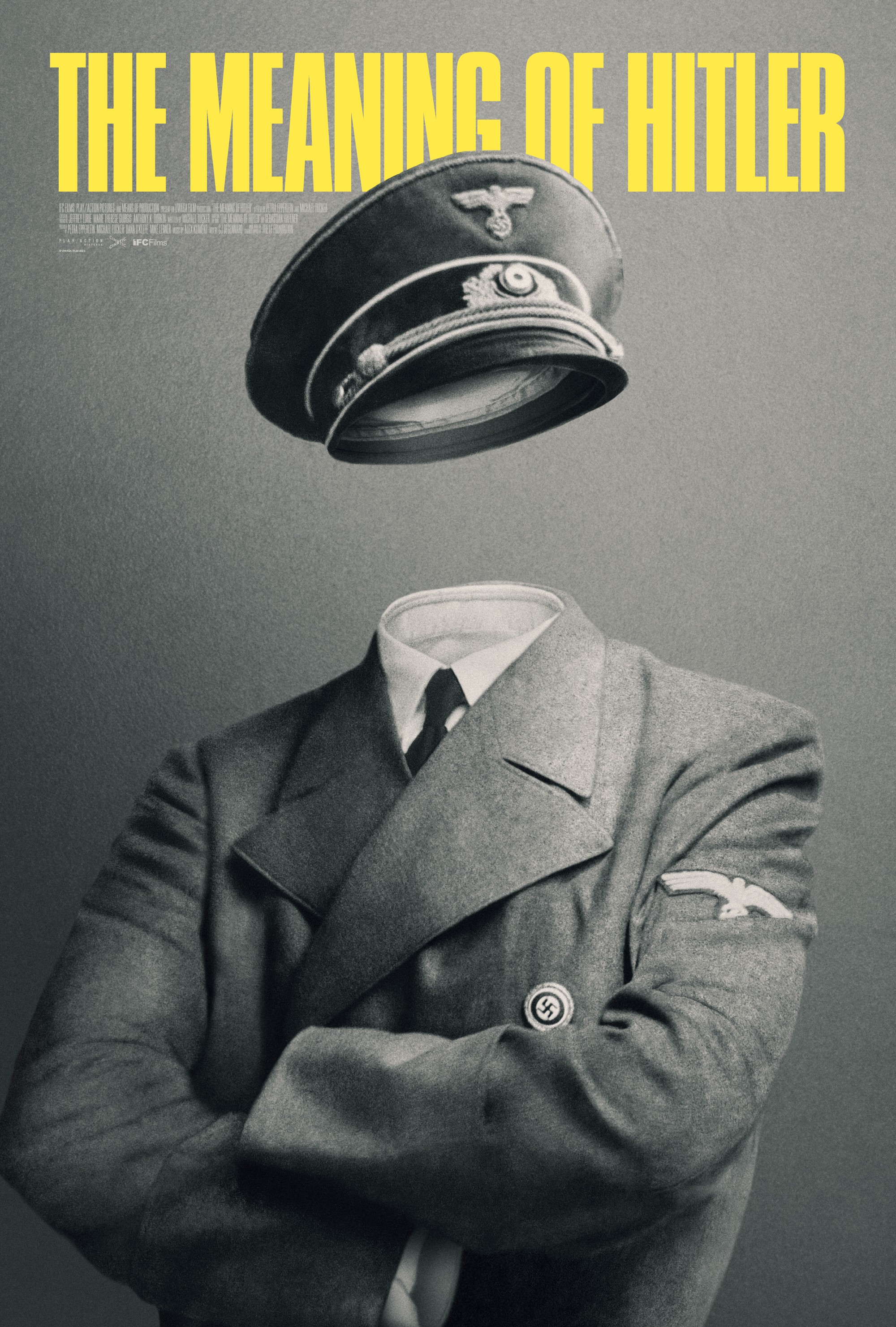 REVIEWED ON 8/27/2021 GRADE: B