MAXIMUM IMPACT
(director: Andrzej Bartkowiak; screenwriter: Ross LaManna; cinematographer: Vern Nobles; editor: Thomas Calderon; music: Sean Murray; cast:  Alexander Nevsky (Maxim Kadurin),  Kelly Hu (Kate), Tom Arnold  (Barnes), Polina Butorina (Brittany), Aristarkh Venes (Pavel Chernov),  Evgeniy Stychkin (Andrei Durov), Danny Trejo (Sanchez), Alphonso McAuley (Nathan Robinson), Mark Dacascos (Tony Lin), William Baldwin (Man in Shadows), Eric Roberts (Robert Jacobs); Runtime: 110; MPAA Rating: NR; producers: Alexander Nevsky, Alexander Izotov; Unified Pictures; 2017-USA/Russi-in English and Russian, with English subtiles when necessary)
"It could have been a lot worse."
Reviewed by Dennis Schwartz
 
A dumb thriller/comedy weakly directed by Andrzej Bartkowiak ("Romeo Must Die"/"Doom") and lamely written by Ross LaManna. The funny thing about it is how its onslaught of comedy rarely hits the mark. The only other thing worth noting is that it could have been a lot worse.

The plot tells of a top secret meeting in Moscow between the US and Russian reps. Both countries will try to work together to prevent an international incident.

The American Secretary of State (Eric Roberts) travels to Russia for the summit. He is surprised to learn that his flaky teenage granddaughter, Brittany (Polina Butorina), has stowed away on his jet because she yearned to see the country where she was born and secretly to meet her social media crush, front man Aristarkh Venes, from the Russian band called Multiverse. The granddaughter is supposedly kidnapped by terrorists to stop the meeting. Thereby the Russians and Americans unite to save her, leading to a predictable conclusion with the ordinary action sequences even if there's a plot twist (like the granddaughter just ran away with the rock star).  The Russian tech agent from the FSB (the former KGB), a good guy here, Alexander Nevsky (the Russian actor's real name, a name that recalls Sergei Eisenstein's 1938 "Alexander Nevsky," about the hero prince), and the American Secret Service agent Kelly Hu. They team up for the rescue but must cover-up everything to save the summit.

Others in this uninvolving pic include Tom Arnold as the Secretary's frequently in urgent need of peeing secret service bodyguard, the aforementioned Kelly Hu and Alphonso McAuley as argumentative fed rivals, Mark Dacascos as a washed-up TV star turned crime boss and pal of international businessman terrorist William Baldwin, who is the mastermind of the snatch– giving his orders by screaming via video. Danny Trejo is a shady drug kingpin, who is allied with the Russians.

The undemanding and awkwardly executed pro-Russian film seems like a Russian propaganda film that is so bad it couldn't even get that part right.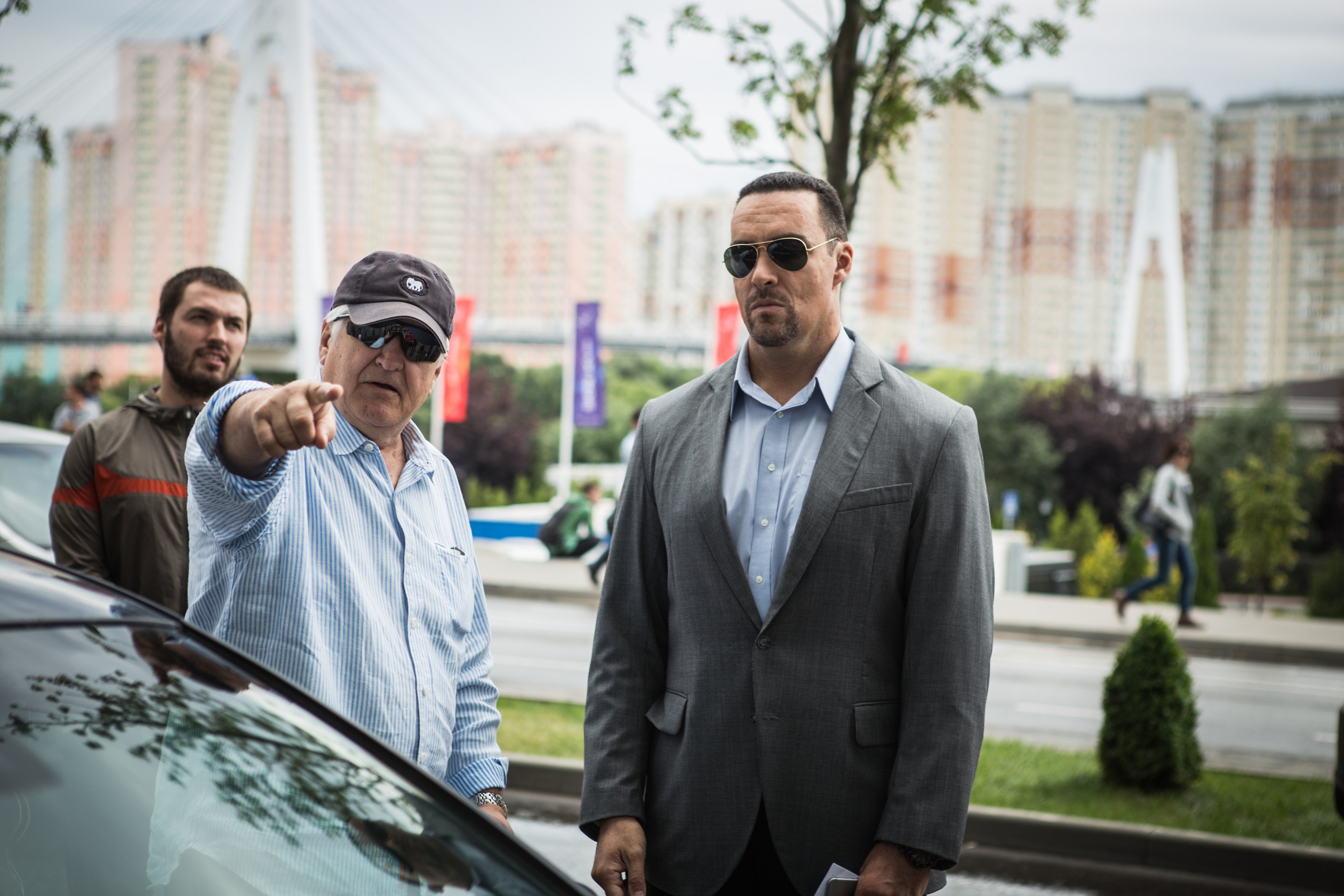 REVIEWED ON 10/10/2018 GRADE: C