MARTIAN CHILD
(director: Menno Meyjes; screenwriter: Jonathan Tolins/Seth Bass/based on the short story by David Gerrold; cinematographer: Robert Yeoman; editor: Bruce Green; music: Aaron Zigman; cast:  John Cusack (David), Joan Cusack (Liz), Amanda Peet (Harlee), Oliver Platt (Jeff), Bobby Coleman (Dennis),  Sophie Okinado (Sophie), Richard Schiff (Lefkowitz), Taya Calizetto (Esther), Howard Hesseman (Dr Berg), Anjelica Huston (Tina); Runtime: 106; MPAA Rating: PG; producers: David Kirschner, Corey Sienega, Ed Elbert; New Line Cinema; 2007)
"Even an engaging performance by John Cusack can't save this fluff film from being so tiresome."
Reviewed by Dennis Schwartz

An overlong fictionalized delicate version of the gay sci-fi writer David Gerrold's autobiographical novel about adopting a troubled boy. Gerrold is linked to the original Star Trek (1966-9) phenomenon by writing the classic episode The Trouble with Tribbles (1966). In the film, David (John Cusack) is not gay as he is in real-life but a widower and successful sci-fi writer who adopts the 6-year-old orphan, Dennis (Bobby Coleman). The kid wants us to believe he's from Mars, and is living in a group home and hiding in a box claiming the sunlight is too strong for his sensitive skin.

The German director Menno Meyjes ("Max"/"Manolete") leaves us with a few laughs (I mean few) as we wonder if the kid is really an alien (he can alter traffic lights) or just delusional. His story supposedly leaves us many valuable life lessons, that are not only a bore but ring hollow despite its poignant depiction of the power of love.

It's written without much wit but with a sincere desire to accept nonconformity by Jonathan Tolins and Seth Bass.

Amanda Peet is fine as the writer's closest friend. But even an engaging performance by John Cusack can't save this fluff film from being so tiresome.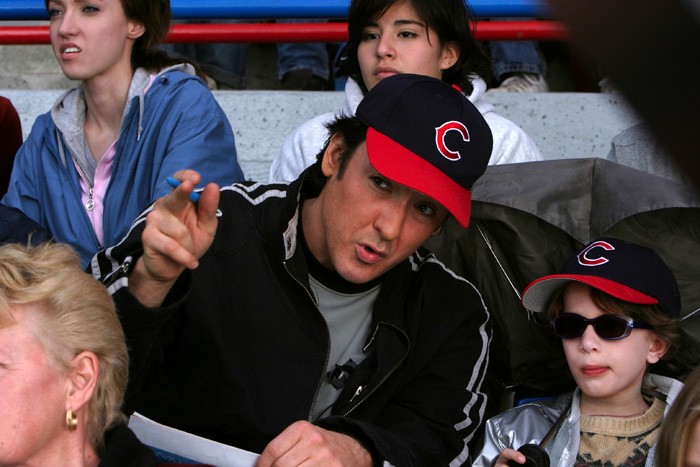 REVIEWED ON 2/5/2018 GRADE: C+