MARISOL
(director/writer: Kevin Abrams; screenwriter: Claire Audrey Aguayo; cinematographer: Andre Lascaris; editor: Karen Skloss; cast: Esmeralda Camargo (Marisol Rivera), Liana Mendoza (Carmen), Theo Taplitz (Justin, hateful teen), Ricky Catler (Hector Ramirez), Max Pelayo (Jaime), Mia King (Helen Liang), Abigail Achiri (Lili); Runtime: 91; MPAA Rating: NR; producers: Seth Caplan, Jamie Denenberg, Eric Neal Young, Kevin Abrama; Alpine Labs/ A Screen Media release; 2023-USA-in English)
"A timely coming-of-age illegal immigrant story."
Reviewed by Dennis Schwartz

A timely coming-of-age illegal immigrant story about the Mexican-American 17-year-old Marisol Rivera (Esmeralda Camargo), who lives with her Aunt Carmen (Liana Mendoza) and cousin, Jaime (Max Pelayo), in a small Texas border town.

It's passionately directed by Kevin Abrams ("I Got a Monster"), of Mexican-American descent, and eloquently written by Claire Audrey Aguayo.


Marisol works hard as a domestic and one day receives good news about her dream of attending college. Her closest friend, Helen Liang (Mia King), talks her into attending a parking lot party later that night. At the gathering an accident happens and a racist classmate, Justin (Theo Taplitz), falsely blames Marisol. When Justin goes to the police, Marisol learns she is undocumented and must go on the run to avoid jail or deportation.

The story is sincere but heavy-handed. It lacks the heft to tell about white anti-immigration activism, instead it lays out a compassionate scenario for its easy to like subject. What is powerful, is the heartfelt performance of the newcomer, Esmeralda Camargo.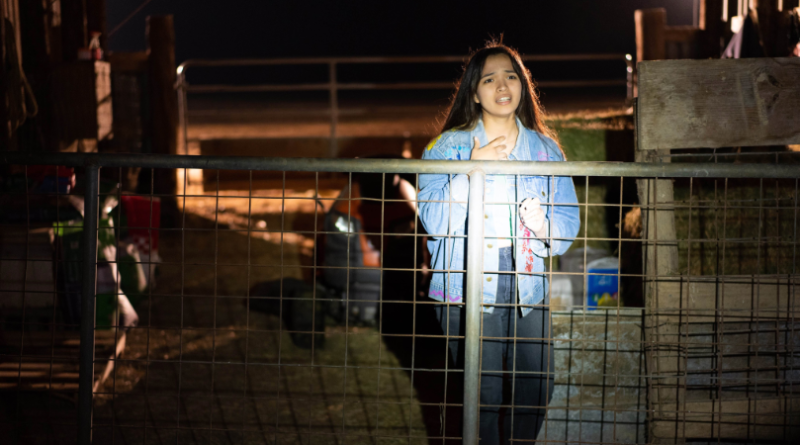 REVIEWED ON 9/13/2023 GRADE: B