MAMI WATA
(director/writer: C.J. "Fiery" Obasi; cinematographer: Lilis Soares; editor: Nathan Delannoy; music: Tunde Jegede; cast: Evelyne Ily (Prisca/Mami Wata), Uzoamake Aniunoh (Zinwe), Kelechi Udegbe (Jabi), Emeka Amakeze (Jasper), Tough Bone (Ero), Rita Edochie (Mama Efe); Runtime: 107; MPAA Rating: NR; producer: Oge Obasi; Fiery Film/Dekanaog Release; 2023-in B/W-Nigeria-in West African pidgin English, with English subtitles)
"A gorgeously shot black-and-white film that tells an African folklore fable in a stunning lyrical manner."
Reviewed by Dennis Schwartz

Nigerian filmmaker C.J. "Fiery" Obasi ("Hello, Rain"/"Ojuju") presents a gorgeously shot black-and-white film that tells an African folklore fable in a stunning lyrical manner. Its about a relatively new deity who arose between the 15th and 20th centuries, a period when Africa became heavily involved in global commerce. The deity's name comes from pidgin English, and translates as "Mother Water."

The water goddess is worshiped "across West, Central and Southern Africa, and among the Afrikan diasporas of the Americas."

The African folklore film is set in the Fon coastal communities of southern Nigeria, in the village of Iyi (filmed in Benin).

In the  haunting modern fable Mama Efe (Rita Edochie) is an intermediary priestess who communes with the water goddess Mami Wata to give the community a  good harvest and empower her to heal the sick.

Efe's powers weaken after one of her daughters, Zinwe (Uzoamaka Aniunoh), rebels and steals Efe's  guardian angel. Her community then wrongly blames Efe for their lack of hospitals, a police force  and schools that the other surrounding communities have. Things get seriously wrong when an ailing rebel warlord Jasper (Emeka Amakeze) mysteriously washes up on the beach and connects with Efe's fiercely loyal adopted daughter Prisca (Evelyne Ily). With Jasper, the film turns into a political fable.

It finally morphs into an allegory about the battle over the new (modernity) versus the old (tradition), magnifying how power is corrupting.

Though at times stagey, this is an enjoyable art film that warns its featured community to become self-sufficient and not rely on others to help them. It also shows how vital it is to protect matriarchal societies and live life according to your identity. The photography of DP Lilis Soares elevates its visuals. Meanwhile its plausibility is linked to its dream-like logic.

It played at the Sundance Film Festival.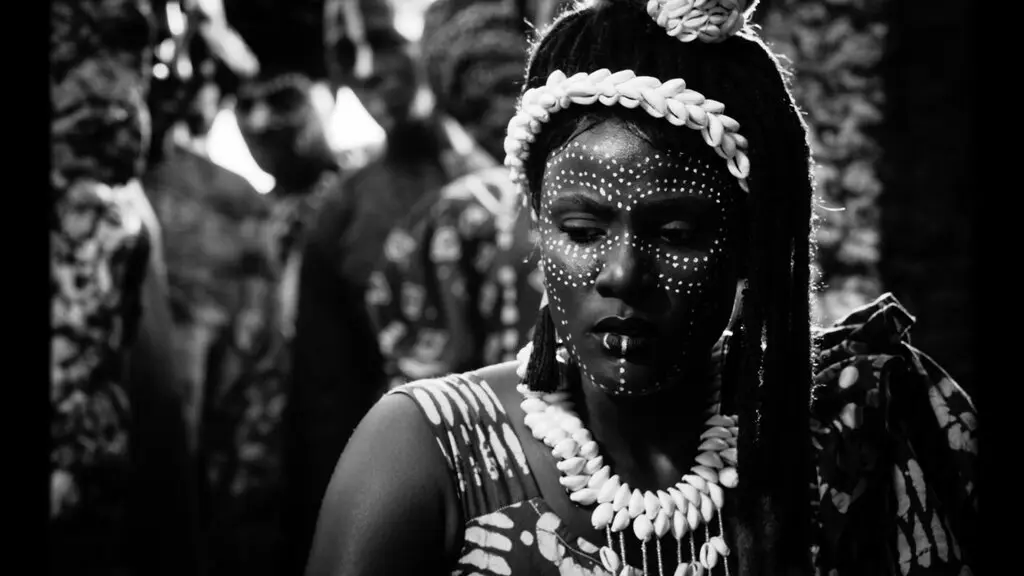 REVIEWED ON 9/30/2023 GRADE: B+