MALIGNANT
(director: James Wan; screenwriters: story by Wan &Akela Cooper & Ingrid Bisu/writer Akela Cooper; cinematographer: Michael Burgess; editor: KirM. Morri; music: Joseph Bishara; cast: Annabelle Wallis (Madison Mitchell), Maddie Hasson (Sydney Lake), George Young (Kekoa Shaw), Susanna Thompson (Jeanne), Jean Louise Kelly (Jane Doe, Serena), Michole Briana White (Regina Moss), Mckenna Grace (Young Madison), Jacqueline McKenzie (Dr. Florence Weaver), Jake Abel (Derek Mitchell), Ingrid Bisu (CST Winnie), Zoe Bell (Scorpion); Runtime: 111; MPAA Rating: R; producers; James Wan, Michael Clear: Warner Bros. Pictures/HBO Max; 2021)
"Too much silliness for me to take seriously without going a little crazy myself."
Reviewed by Dennis Schwartz

The malicious horror pic is a misfire set in Seattle and filmed in and around Los Angeles. The talented James Wan ("The Conjuring"/"Aquaman") directs from a gimmicky story he co-wrote with Akela Cooper and his actress wife, Ingrid Bisu, as he ambitiously throws together all kinds of stuff from other scare film directors. But the various ingredients never mesh here, as this is not one of his better films.

In the prologue, set in an isolated foggy country setting, on the side of a cliff, in a mental hospital, Dr. Weaver (Jacqueline McKenzie) cares for a needy patient. Suddenly she shouts out to the other doctors present, "It's time to cut out the cancer." In the third act, with about 20 minutes left, the film's too clever of a premise will be delivered in a most gory way, as it relates to this scene. Unfortunately, that leaves most of the film murky until things get cleared-up.

Now in the present day after the disturbing prologue, our pregnant protagonist, Madison (Annabelle Wallis), finds her abusive husband (Jake Abel) giving her a beating. Hubby is then killed by a supernatural demonic intruder, who emerges from the shadows.

Madison wakes up at home bloody from her ordeal and is informed she had a series of miscarriages. She's nursed by her sister Maddie (Maddie Hasson), who hubby wouldn't allow her to see while he was alive. Madison also begins to have visions of the same monster, who was supposedly killed. But she now clearly sees him from her room while paralyzed, as he continues his killing spree. Some of the vics include Dr. Weaver and the other doctors who were present during the violent pregnancy incident. This crime scene brings homicide detectives (George Young & Michole Briana White) around to investigate.

The cops think that maybe Madison is the mysterious killer, as she tells us she communicates with the monster by using the name Gabriel. That's the name of the nutty Madison's childhood friend.

The miserable pic creeps along at a fair pace, giving us a fair amount of CGI effects to go with our popcorn. It eventually becomes too ludicrous to handle as it blends dreams and reality together, and its set-piece massacre scene in a women's prison has Gabriel show us how effective he is with a blade. It all was too much silliness for me to take seriously without going a little crazy myself.

The acting is fit for a cast of zombies.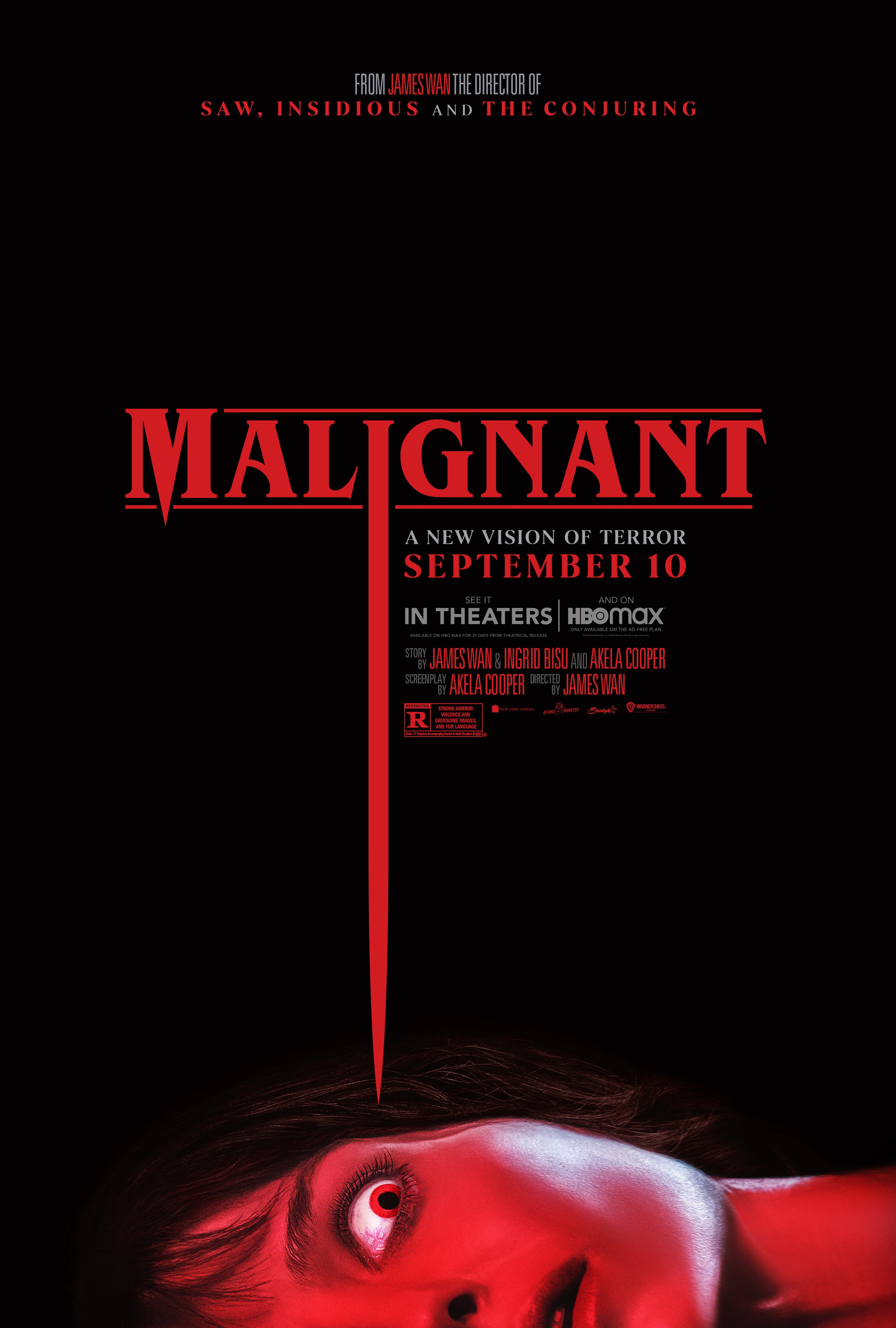 REVIEWED ON 9/12/2021 GRADE: C