SWEET EAST, THE
(director: Sean Price Williams; screenwriter: Nick Pinkerton; cinematographer: Sean Price Williams; editor: Stephen Gurewitz; music: Stephen Gurewitz; cast: Talia Ryder (Lillian), Simon Rex (Lawrence), Earl Cave (Caleb), Jacob Elordi (Ian), Jeremy O Harris (Matthew), Ayo Edebiri (Molly), Rish Shah (Mohammad), Andy Milonakis (Jeff), Jack Irv (Troy); Runtime: 104; MPAA Rating: NR; producers: Craig Butta, Alex Coco, Alex Ross Perry; Marathon Films; 2023)
"Though the pic lacked depth and was contrived, it was at least funny, goofy, visually pleasing and easy to digest because of its charm."
Reviewed by Dennis Schwartz

The debut coming-of-age comedy feature of the prolific and gifted cinematographer Sean Price Williams is an entertaining but shallow study on the current dysfunctional American scene. It's scripted by Nick Pinkerton, who along with Williams was influenced by how the satirical political writer Terry Southern commented on the American scene. Williams shines when he offers a take on the country's physical beauty more so than when he does social commentary on his people observations.

Lillian (Talia Ryder) is an immoral, bored high school senior from South Carolina, who leads a mundane life and has little to say. She doesn't fit in with the other students. On her class trip to Washington, D.C. she wanders away from her classmates while in an arcade bar and locks herself in the rest-room. An armed man (Andy Milonakis), nursing a wild conspiracy theory that borders on insanity, enters the bar shooting and the store manager tries to placate him. A store patron named Caleb (Earl Cave) locates for Lillian a secret passage behind the bathroom mirror, which she uses to escape. Lillian stays a night with the free thinking Caleb and his leftist communal friends, but the next day goes off on her own to explore the historical sites in the capitol. She stops off at the city park during a white supremacist demonstration and chats with the university professor Lawrence (Simon Rex). He vents why he hates the liberals for taking over his campus. She stays with the kind neo-Nazi (can there really be such an animal as a kind Nazi!) for weeks, as he treats her to clothes and takes her on a trip to NYC. Tiring of him, Lillian dumps him. She soon meets on the street the druggies Molly (Ayo Edebiri) and Matthew (Jeremy O. Harris), a director and producer, who are casting for Molly's period film on colonial America. She gets to meet Ian (Jacob Elordi), a conceited asshole heartthrob leading man, and develops a crush on him but, like with all the characters she meets, nothing results from that.    

There's an effort to say something heavy about all those she met on her trip, but she can't quite articulate what she wants to say except give us the impression she believes in nada.
Though the pic lacked depth and was contrived, it was at least funny, goofy, visually pleasing and easy to digest because of its charm.

It played at Cannes.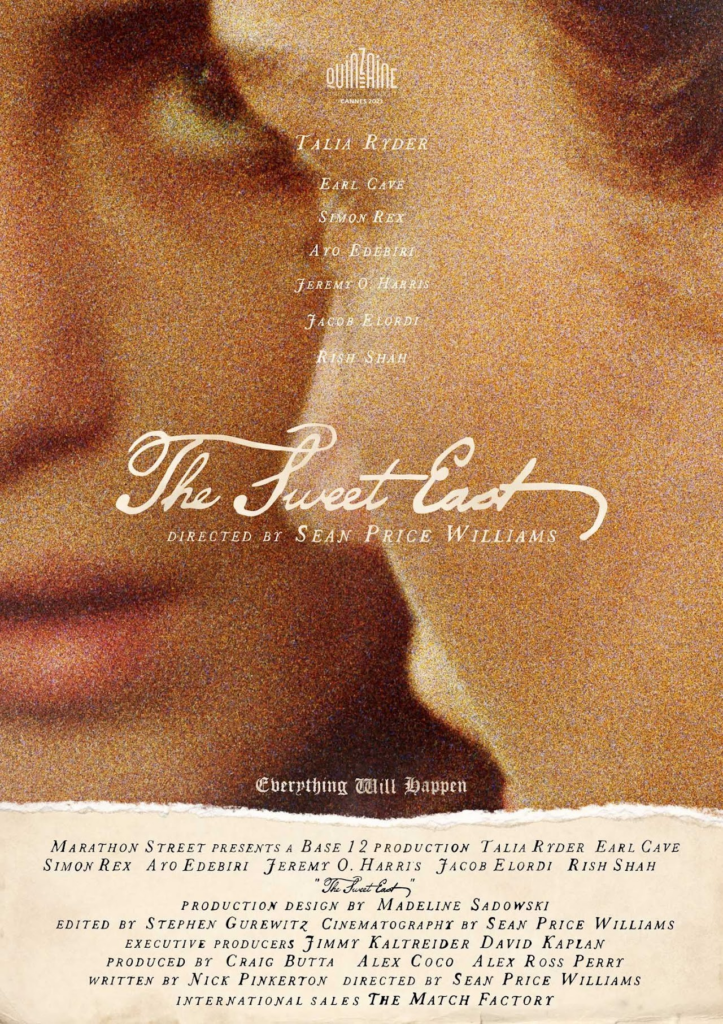 REVIEWED ON 6/2/2023  GRADE: B-